Holocaust survivors gathered in four cities around the world on Tuesday to mark the third night of Hanukkah ― and to speak up about the horrors of anti-Semitism.
Menorah-lighting ceremonies brought hundreds of survivors together in Berlin, Jerusalem, Moscow and South Orange, New Jersey. It's a sight that is becoming increasingly rare, as the survivors advance in age.
Roman Kent, an 89-year-old Polish-born Jew who survived three Nazi-run concentration camps, told a gathering of more than 100 survivors at South Orange's Oheb Shalom Congregation that he hoped their presence would serve as a "beacon to future generations."
Kent said that for years his "horrific memories" of the Holocaust made it difficult for him to celebrate Jewish holidays and tradition. Now he thinks there are many similarities between the story of Hanukkah and the stories of Holocaust survivors.
"Both are instances of the few surviving oppression by the many, the mighty persecuting the powerless and, ultimately, the light banishing the darkness as a symbol of Jewish survival," Kent said in his speech. "Everyone here today is a testimony to this."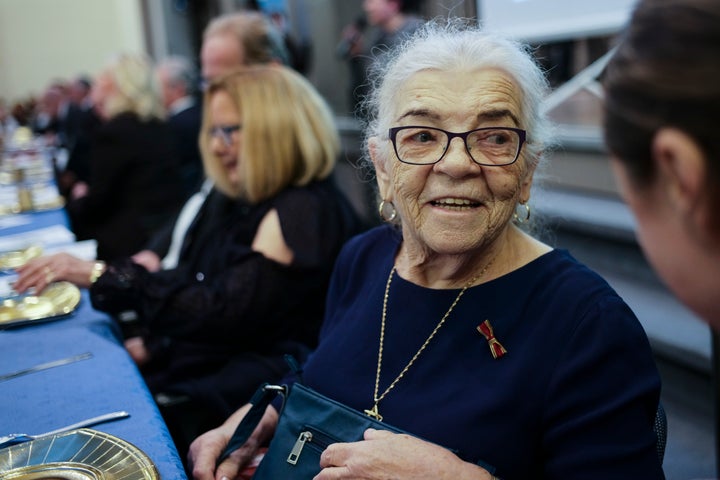 In Berlin, about 400 survivors gathered at a Jewish community center to light the menorah and eat dinner together, according to the Claims Conference. Dozens of survivors and relatives gathered at a community center in Moscow, The Associated Press reported, marking the first year this event took place in Russia. In Jerusalem, more than 250 survivors participated in a celebration at the Western Wall.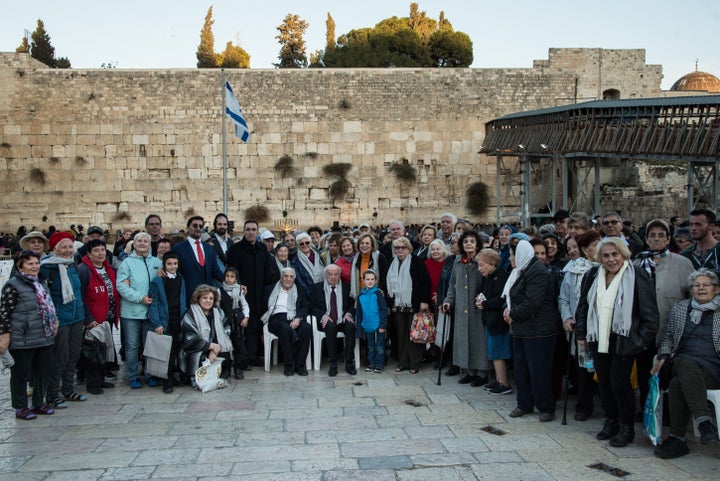 Shlomo Gur, vice president of the organization's Israel branch, told the AP that reports of rising anti-Semitism in Europe have given the event an increased sense of urgency.
"We need to make sure more and more people remember," Gewirtz said. "This event gives us hope — it's an expression of overcoming the tragedy, bringing people from darkness into light."
Anti-Semitism has also been on the rise in the U.S., where the Anti-Defamation League has recorded a recent spike in reports of vandalism and cemetery desecration.
Hanna Keselman, an 87-year-old survivor who spoke at the New Jersey event, told HuffPost that she felt it was important for people to listen to stories about the Holocaust because "anti-Semitism is rearing its ugly head all over again."
"It's frightening, having gone through this before, even though I was a child," Keselman said. "It's something I didn't want to live through again."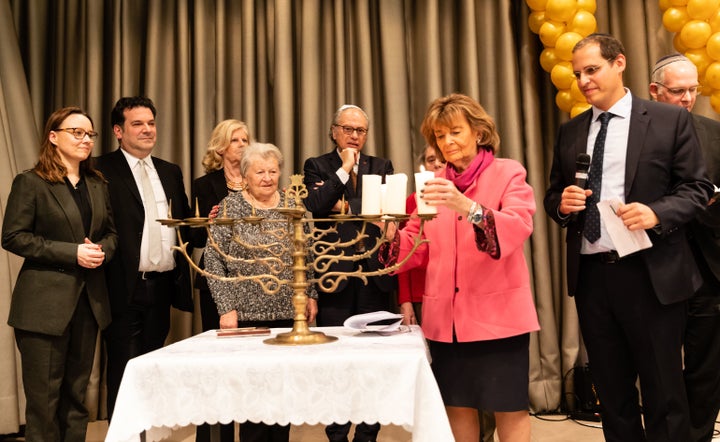 Keselman was born in Germany in 1930 but spent a large portion of her childhood moving around Europe, separated from her parents, in order to escape Nazi persecution. Her mother survived the war, but her father died in the Flossenburg Concentration Camp. Keselman and her mother immigrated to the U.S. in 1947.
Keselman said that she felt "terribly frightened" after the Pittsburgh synagogue shooting in October, which left 11 people dead and is believed to be the deadliest attack on a Jewish community in American history.
Keselman said she thinks Holocaust survivors should continue to speak up as long as they can ― but worries that it may be too late already.
"I don't know what the future will bring," she said. "Our children and grandchildren will have to live through these frightening times."
CORRECTION: A previous version of this story incorrectly stated the name of the vice president of the Claims Conference in Israel. His name is Shlomo Gur.
Related
Before You Go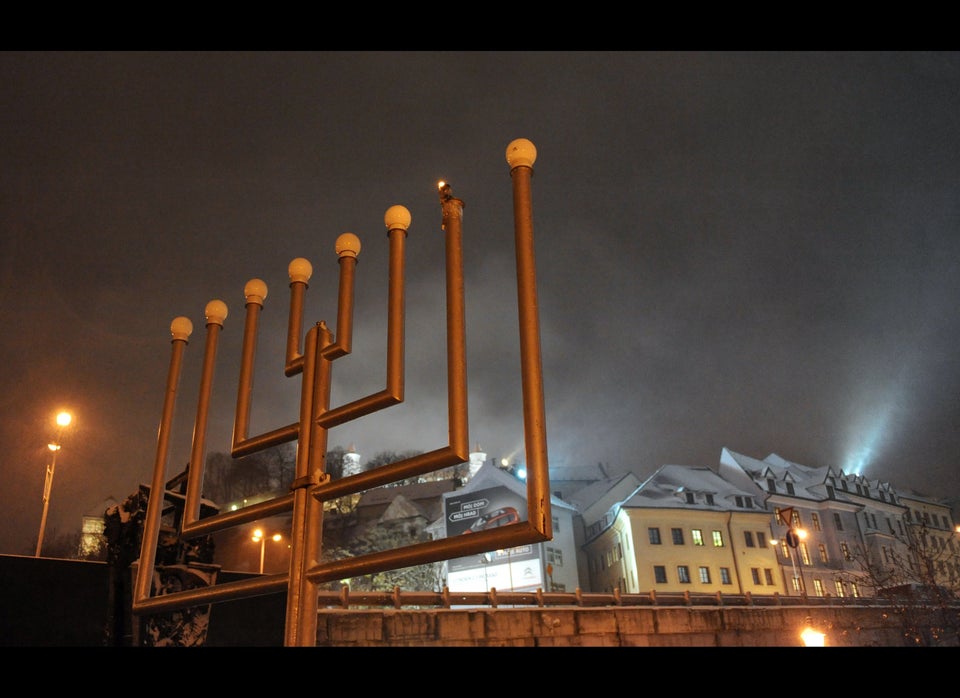 14 Hanukkah Celebrations Around the World
Popular in the Community