 Updated: Monday, Dec. 10, 12:30 p.m. EST
But for all the countries that recognize the declaration and protect its citizens, not every voice is heard.
Below are three ways to take action on International Human Rights Day.
Protect freedom of speech
Journalists worldwide work to give voice to communities wishing to speak out against injustices. But who empowers these journalists? The Committee to Protect Journalists works in more than 120 countries to fight for the rights of journalists working in oppressive conditions. Find out how you can get involved in the organization here.
Support education
This year's attack against Malala Yousafzai is just one example of global education under siege. Support education initiatives and empower young people through programs such as UNICEF's Education First, which will activate governments, nonprofits and foundations to provide education opportunities for children, while also imparting the value of gender equality and tackling health issues. Find out how to get involved here.
Write a letter to free jailed activists
Amnesty International's letter writing campaigns have made strides in securing the freedoms of tens of thousands of political prisoners worldwide. On International Human Rights Day, the organization is hosting a Write #4Rights campaign that encourages supporters to write letters asking to free jailed activists and arresting human rights violators. Participants can host their own letter writing campaign or visit the organization's website to act individually. Learn more here.
Use social media and make your #VoiceCount
The UN is encouraging Twitter users to take to the platform on Dec. 10 using the hashtag #VoiceCount to create a dialogue about participating in public life and political decision-making. There will be a Google+ Hangout with the the High Commissioner for Human Rights. Users can submit their questions by using the hashtag #AskRights. Learn more here.
Send a direct message to world leaders
Students For A Free Tibet is asking supporters to take action on Dec.10 by sending one-minute videos to world leaders demanding they protect Tibetan lives. The organization will also be hosting protests in front of government buildings and Chinese embassies. Learn more here.
See below for photos from the Tibetan exile crisis: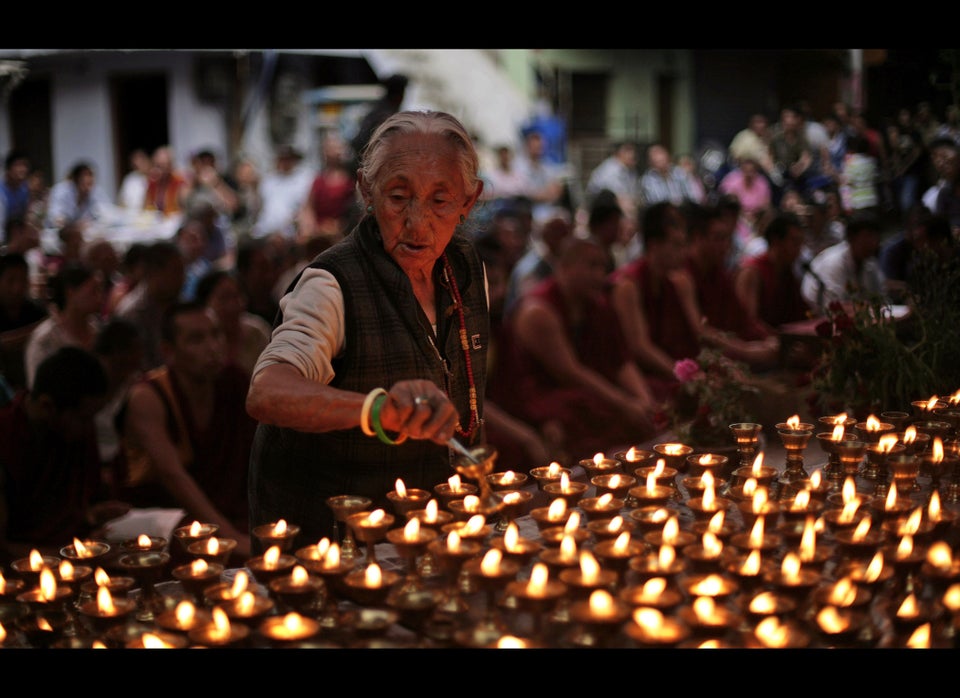 India Tibetan Monk Protests