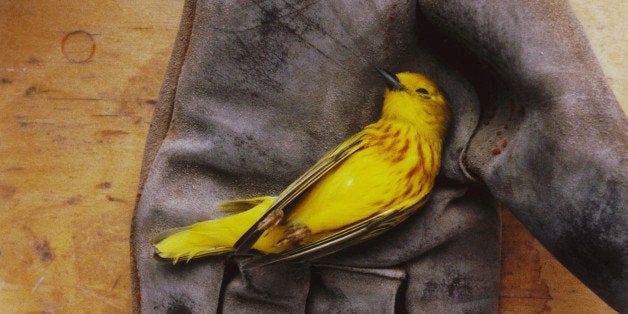 It is a violation of human rights when people are beaten or killed because of their sexual orientation, or because they do not conform to cultural norms about how men and women should look or behave. It is a violation of human rights when governments declare it illegal to be gay, or allow those who harm gay people to go unpunished.
In her historic speech at the United Nations gathering in Geneva, Switzerland, on International Human Rights Day, Dec. 6, 2011, U.S. Secretary of State Hillary Rodham Clinton affirmed the rights of lesbian, gay, bisexual, and trans* (LGBT) people of every nation, who deserve respect and protection under the law. In her speech she also promised, "Wherever you live and whatever your circumstances ... please know that you are not alone."
Unfortunately, individuals, social institutions, and governments do not universally share her sentiments, to which even a cursory summary of international conditions under which LGBT people often live will testify. I have long thought that LGBT can be seen as the proverbial "canary in the mine shaft," since in places where individuals, institutions, and entire societies marginalize, commit violence against, and deny basic human rights to LGBT people, other social groups face similar adverse treatment as well.
Today approximately 80 countries worldwide criminalize same-sex relations and gender nonconformity, from India to Kenya, Uganda to Kuwait, Russia to Papua New Guinea, and many places in between, as well as in some states within the United States as late as 2003.
In June 2013 the Russian parliament passed and President Vladimir Putin signed its "anti-homosexual propaganda" law specifically targeting "propaganda of nontraditional sexual relations around minors," including public discussions, events that "promote" LGBT rights, such as pride marches, and public displays of affection by same-sex couples that children might see or hear.
In 2009 Lithuania's parliament passed a nationwide law prohibiting the media and schools from distributing public information that is considered to have an adverse effect on the mental, physical, or intellectual health and moral development of young people, including the dissemination of information that promotes violence, suicide, and homosexuality, and specifically information that "agitates for homosexual, bisexual relations, or polygamy."
In Moldova the Balti city legislature ratified a law against "gay propaganda" in 2013, and in 2012 a police commission in Budapest, Hungary, turned down a request to allow an annual LGBT pride march.
On May 20, 2012, organizers of the first scheduled pride march planned for Ukraine, in the capital city Kiev, were forced to cancel the event over safety concerns, as an estimated 500 neo-Nazi nationalists threatened to disrupt the proceedings. A group of masked thugs savagely attacked activist and organizer Svyatoslav Sheremet of the group Gay Forum of Ukraine following a media briefing regarding the march's cancellation, called just before it was due to start. Also, the previous day, vandals destroyed a photo exhibit that showcased the lives of LGBT families in Ukraine under the former Soviet Union. This came shortly following the seventh consecutive prohibition by Russian authorities of Moscow pride activities.
In 2014 Uganda enacted its Anti-Homosexuality Act, carrying penalties as high as life imprisonment, and also provisions for Ugandan citizens engaging in same-sex relations outside Uganda to be extradited back for prosecution. The law includes harsh penalties for individuals, companies, media outlets, and other organizations that support LGBT rights, and for those who do not turn in suspected LGBT people to the police. Since the law went into effect, LGBT people have been arrested, their offices raided, and attacked by mobs.
In Iran the current Islamic Penal Code criminalizes mutually consensual same-sex relations, with punishments ranging from 100 lashes for consensual sexual relations between women (Article 239) to the death penalty for consensual sexual relations between men (Article 234). In addition, the code criminalizes other acts between members of the same sex, including touching and intimate kissing, punishable by up to 74 lashes (Article 237). Since Iran's Islamic revolution of 1979, human rights organizations estimate that upwards of 4,000 men accused of same-sex relations have been executed by government officials.
The Trans Murder Monitoring Project keeps records of homicides of trans* people worldwide. Its March 2013 update reported a total of 1,123 known murders of trans* people in 57 countries from Jan. 1, 2008, through Dec. 31, 2012. The highest number of reported cases came from Central and South America, which accounted for 77 percent of the total. In the United States alone the FBI reported in 2012 that of the 5,790 victims of hate-related crimes that year, 19.6 percent, or approximately 1,134, comprised victims of sexual-orientation bias.
Sen. Ed Markey Taking the Initiative
I was honored to have been asked to participate in a roundtable discussion with other professional and grassroots community activists and educators working in the area of LGBT health issues and human rights, where my U.S. senator, Ed Markey (D-Massachusetts), a member of the Senate Foreign Relations Committee, briefed us on a groundbreaking and forward-thinking initiative he introduced in the Senate. The bill, the International Human Rights Defense Act (S. 2472), already holds 24 co-sponsors and has garnered support from numerous U.S. and international organizations.
The bill, when passed, creates a dedicated, ongoing high-level position within the U.S. Department of State. According to the description of the bill handed out at the briefing, the act directs the Department of State to:
Make preventing and responding to discrimination and violence against the LGBT community a foreign-policy priority and devise a global strategy to achieve those goals.
Coordinate efforts to promote international LGBT human rights with local advocacy groups, governments, multilateral organizations, and the private sector.
Create the position of Special Envoy for the Human Rights of LGBT Peoples in the Bureau of Democracy, Human Rights, and Labor, which will be responsible for all inter-bureau and inter-agency coordination of the United States government's efforts to defend human rights for the LGBT community internationally.
Continue to include a section on LGBT international human rights in the annual State Department Report on Human Rights.
Throughout the roundtable discussion and briefing, Sen. Markey addressed our questions and recorded our suggestions to consider in forwarding the bill's eventual enactment. The senator stated that he is hopeful, even confident, that the legislation will earn bipartisan support and that a concurrent resolution will ultimately emanate from the House of Representatives.
Throughout President Barack Obama's administration we have seen progress to assure the civil rights of LGBT people on multiple fronts. Both the president and vice president have "come out" in support of marriage equality for same-sex couples. The U.S. Supreme Court killed the so-called Defense of Marriage Act (DOMA) in its 2013 United States v. Windsor ruling. The measure, signed into law by President Bill Clinton in 1996, permitted states to deny acceptance of marriages for same-sex couple in other states. The U.S. Internal Revenue Service ruled in 2013 that same-sex couples may now file joint income tax forms if legally married, even if they move to a state that does not recognize marriage equality. The Equal Employment Opportunity Commission mandated that employers cannot discriminate on the basis of gender identity, which would violate Title VII of the Civil Rights Act of 1964 prohibiting sex discrimination.
The California legislature passed, and Gov. Jerry Brown signed into law in 2011, S.B. 48, the first-in-the-nation statute requiring the state Board of Education and local school districts to adopt textbooks and other educational materials in social-studies courses that include contributions of LGBT people to history. In 2011 California, followed shortly after by New Jersey, banned licensed mental health professionals from practicing so-called "reparative therapy" to "cure" homosexuality in minors.
Yes, we still have far to travel to assure the full human and civil rights of LGBT people and people of all social identities in the United States and in many if not most countries across our planet. However, thanks to the pioneering legislation introduced by Sen. Markey and his co-sponsors, who have set a high international moral imperative, the potential for the advancement of full citizen rights of LGBT people, where no more canaries choke on gas fumes in mine shafts, will become a reality.
REAL LIFE. REAL NEWS. REAL VOICES.
Help us tell more of the stories that matter from voices that too often remain unheard.