Designed to compete with British biscuit cookies, Oreos were introduced in New York on March 6, 1912. Above, see the evolution of the classic cookie's design. By the mid 1990s, Oreos were selling in 30 countries. In China, Oreos have been sold since 1996, eventually becoming the country's best-selling cookie in 2006. You can now find Oreo cookies in more than 100 countries all over the world. And these nations feature flavors that go way beyond just the original-flavored Oreo cookies. Click through the slideshow below to see them -- there are even some flavors designed to taste like ice cream.
You've probably wondered about the Oreo name. It is, after all, displayed in all capital letters on the packaging, which might make you think the letters stand for something. No one is really sure where the name comes from, but there are a few ideas. The first two letters "OR" may stem from the French word or, which means gold (the original packaging was in fact gold). Or the name could stem from the Greek word oreo, which means beautiful. Throughout the years the cookie has had its identity altered -- originally it was known as Oreo Biscuit, but over the years it has changed to Oreo Sandwich (1921), Oreo Creme Sandwich (1948), Oreo Chocolate Sandwich Cookies (1974), and today we all just know them as Oreos.
If you could create any flavor of Oreo cookie, what would it be? Leave us a comment below!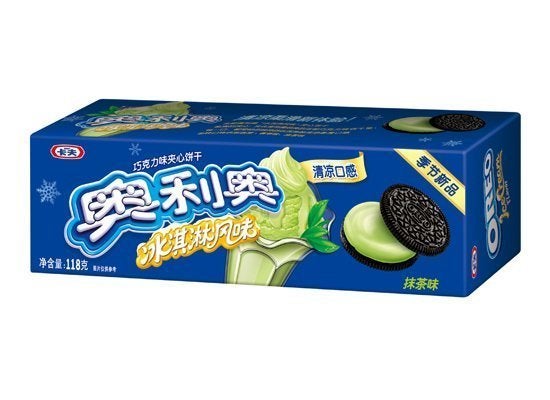 Oreo Flavors
Related