After his speech, the International Association of Chiefs of Police published a blog post that detailed its use-of-force policies and training, highlighting the need for officers to "ensure that any use of force is carefully applied and objectively reasonable."
The association explained that officers are trained to treat all individuals "with dignity and respect."
"This is the bedrock principle behind the concepts of procedural justice and police legitimacy," the IACP wrote.
Managing use of force is one of the most difficult challenges faced by law enforcement agencies. The ability of law enforcement officers to enforce the law, protect the public, and guard their own safety, the safety of innocent bystanders, and even those suspected or apprehended for criminal activity is very challenging. For these reasons, law enforcement agencies develop policies and procedures, as well as conduct extensive training, to ensure that any use of force is carefully applied and objectively reasonable considering the situation confronted by the officers.

Law enforcement officers are trained to treat all individuals, whether they are a complainant, suspect, or defendant, with dignity and respect. This is the bedrock principle behind the concepts of procedural justice and police legitimacy.
While speaking at the Suffolk County Community College in Long Island about the administration's efforts to take on immigrant gangs, Trump joked that officers should be rougher with suspects and suggested letting them hit their heads on police cars.
"When you see these thugs being thrown into the back of a paddy wagon, you just see them thrown in, rough, and I said, 'Please don't be too nice,'" Trump said.
"Like when you guys put somebody in the car and you're protecting their head, you know, the way you put their hand over, like, don't hit their head and they've just killed somebody," he added. "Don't hit their head, I said, 'You can take the hand away, OK?'"
His comments elicited cheers from the audience of law enforcement, which included local lawmakers, officers from the Suffolk County Police Department, the Nassau County Police Department acting police commissioner Patrick Ryder, Suffolk County Sheriff Vincent DeMarco and deputies and jail guards from the Suffolk County Sheriff's office, according to Newsday reporter Nicole Fuller.
The IACP is made up of 27,000 law enforcement professionals representing more than 130 countries, according to the association's website. The IACP did not immediately respond to HuffPost when asked why the association published the statement Friday.
The IACP isn't the only group that spoke out against Trump's remarks.
The Suffolk County Police Department, which reportedly had over 100 officers who attended Trump's speech, tweeted Friday that it has "strict rules and procedures" when handling prisoners, adding that any violations to those rules are treated "extremely seriously."
"As a department, we do not and will not tolerate roughing up of prisoners," SCPD tweeted later.
Similarly, the Gainesville Police Department in Florida said it rejected Trump's speech, which it claimed "endorsed and condoned police brutality."
This story has been updated to include government officials and law enforcement agencies who attended Friday's speech.
Before You Go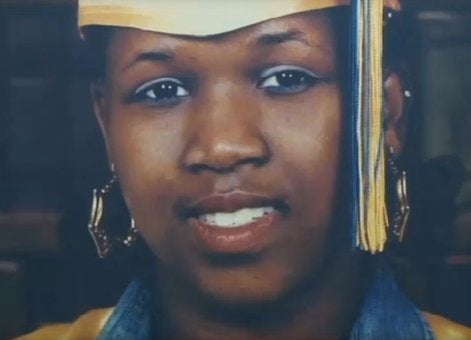 Black Women Killed In Police Encounters
Popular in the Community