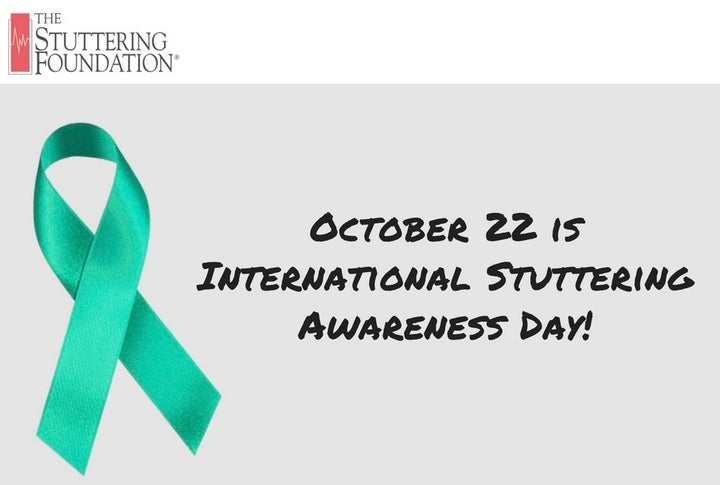 October 22nd is International Stuttering Awareness Day. One of the most common questions about stuttering is how best to treat the child who stutters. To answer that, let's start at the beginning.
For parents, the utterance of a child's first word is one of the most highly anticipated and eagerly celebrated moments. As words turn into phrases, and phrases evolve into sentences, parents track and share their infant's progress in baby books and across social media platforms.
While moms and dads take diligent notice of their child's growth, oftentimes what can appear as normal delays in speech development – the repetition of a word or the prolonging of a sound – goes unnoticed or ignored. Nearly five percent of children under the age of seven go through a period of stuttering. For 20 percent of those children, their speech impediment will persist beyond childhood if neglected. A parent who decides to seek early treatment rather than use the "wait and see" method can make all the difference between regular speech development and the progression of a severe stutter.
"In the past, experts incorrectly believed that paying attention to the child's stuttering would exacerbate the situation," says Stuttering Foundation Vice President and ASHA-certified speech-language pathologist Lisa Scott. Now, experts generally agree that early intervention is not only beneficial but necessary for children with severe stuttering. "Children who stutter will have significantly less disfluent speech and a higher recovery rate if they are treated when they are young," Scott states.
"Now, experts generally agree that early intervention is not only beneficial but necessary for children with severe stuttering."
In order to properly track a child's development, parents must understand the difference between the signs of normal disfluency and severe stuttering. For example, if a child stutters in more than 10 percent of his speech and often switches words in order to avoid doing so, he may be susceptible to developing a severe stutter.
Certain factors place children at a higher risk of stuttering. If a child has a family member who stutters, begins stuttering before the age of three and a half, or is a boy, the chances that he will continue to stutter are much greater. As parents track first words and sentences, they should also monitor signs and risk factors of stuttering – doing so will allow parents to decide whether or not their child needs to see a speech-language pathologist.
If a child shows some or all signs of severe stuttering and possesses any of the potential risk factors, parents should seek a screening or evaluation. The speech-language pathologist will decide if the child is stuttering and then determine whether to wait or begin treatment immediately.
While stuttering affects children and families from all classes, backgrounds and cultures, not every parent has access to the specialists they may need. The Stuttering Foundation, however, provides a plethora of free information on its website, including tips for parents on speaking with a child who stutters, a short film for concerned parents, explanations on how to assess the difference between normal disfluency and severe stuttering, and lists of potential risk factors.
Early intervention is the most powerful tool parents possess as a means of preventing their child's speech impediment from becoming a lifelong concern. Access to this vital information allows all parents to monitor, evaluate and care for a child who stutters, ensuring that child will continue to develop with ease and confidence.