Yesterday the latest results of the international assessment of reading for fourth graders was released. This time 50 countries participated in PIRLS 2016. Top performers were Russia and Singapore. High performers also included Hong Kong SAR, Ireland, Finland, Poland, Northern Ireland, England, Chinese Taipei, Norway and Latvia.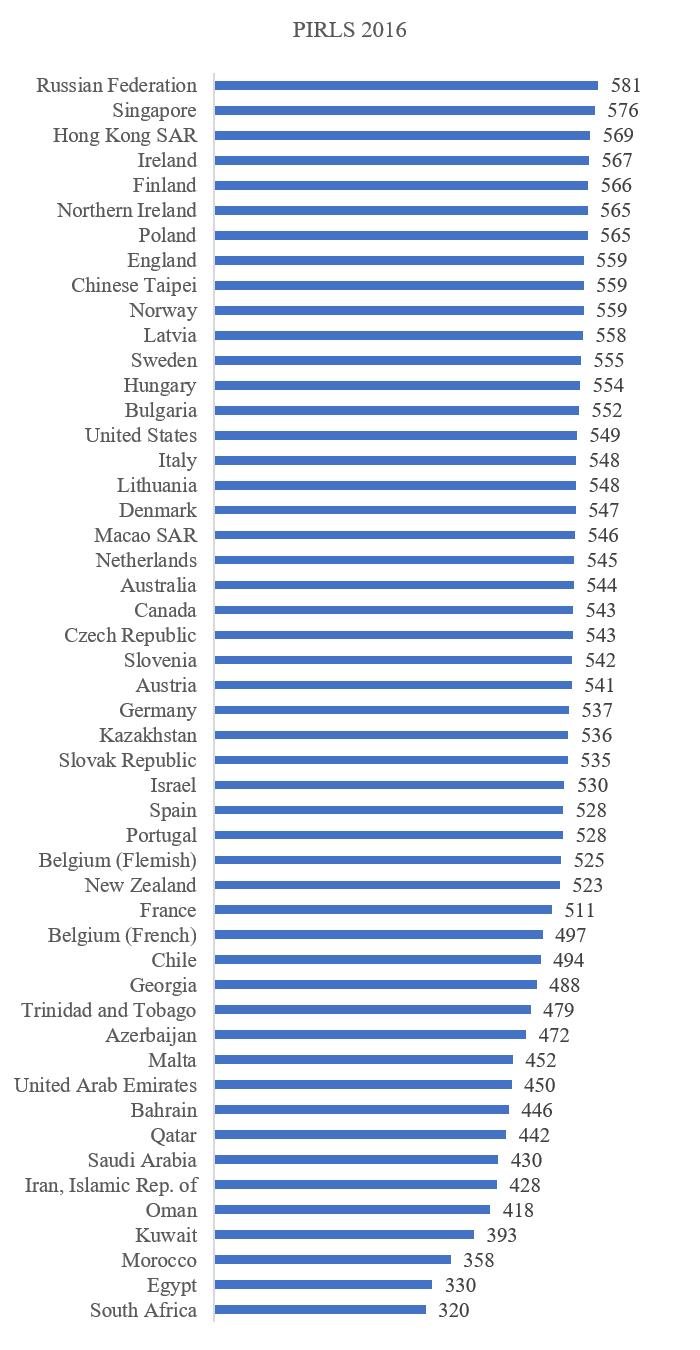 Since 2001, big improvements in reading have been recorded by students in Russia: 53 points—just over a half a standard deviation, or something like two grade levels; Singapore, 48; Hong Kong SAR, 41; and Slovenia 40.
Since 2006, big improvements in reading have been recorded by students in Trinidad and Tobago – from 436 in 2006 to 479 in 2016; still below the international mean but an impressive 43-point increase. Other top improving countries since 2006 include Chinese Taipei, 24 points; Slovenia, 20; England, 20; Norway, 19; Singapore, 18; Latvia, 17; Georgia, 17; Russia, 16 and Spain, 15.
Since the 2011 assessment, Morocco and Oman improved the most, by 48 and 27 points, respectively. But both from a very low base of 310 in Morocco and 391 in Oman. Significant improvements since 2011 have also been made in Lithuania, 22; Bulgaria, 20; Australia, 17; Qatar, 17; Spain, 15; Hungary, 15; Ireland, 15; and Russia, 13.
The global mean is 500 points. By comparison, the USA scores just below the international average and scores have not changed much since 2001.
It is good to know that many countries continue to make improvements in reading outcomes at the early grades. It is very good indeed that a few countries with very low reading levels are making significant progress. More than 250 million school children throughout the world cannot read. Higher reading proficiency levels are associated with healthier populations, less crime, greater economic growth, and higher employment rates. Early grade literacy as a foundational skill leads in the future to higher wages. In my previous blogs I shared information on how we can improve early reading documenting what has been done in several countries.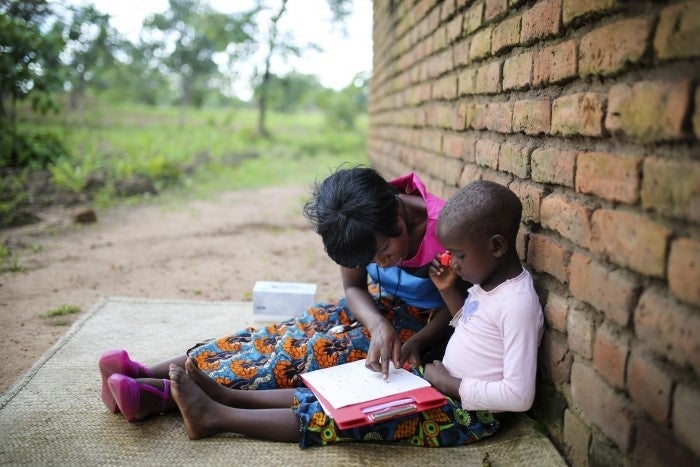 The release of PIRLS 2016 international reading assessment is timely. We need to document progress in reading as we start to measure the education goals of the Sustainable Development Goals. To continue to make progress we need to start measuring even earlier and using that information to inform learning strategies designed to increase early reading proficiency. Thus, a Global Early Skills Assessment (or GESA) that measures reading abilities should be created and widely disseminated, serving as a global benchmark, to complement other assessments such as PIRLS, TIMSS, PISA and the many regional and national assessments at later grades.
Related
Popular in the Community