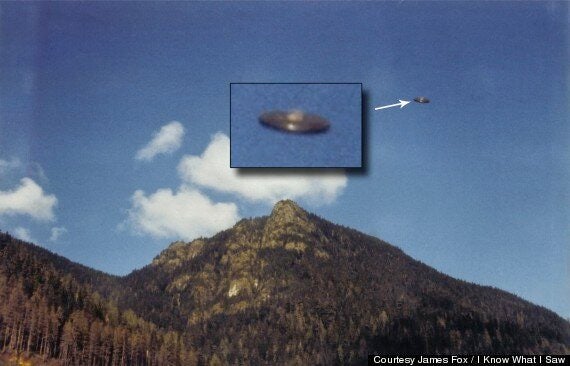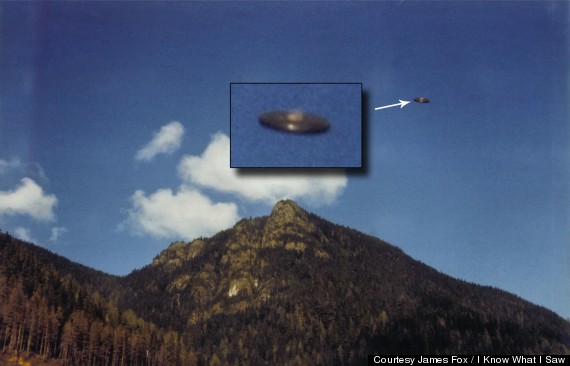 Nearly every day, videos, photos and eyewitness accounts of UFOs pop up on the Internet.
Some are hoaxes. Some are quirks in the weather. Some sightings are never explained and forevermore remain UFOs.
The photo above, taken by Hannah McRoberts on Vancouver Island in British Columbia in 1981, is considered one of the most credible UFO pictures.
Still, never has there been widely accepted positive proof of an extraterrestrial spacecraft, though there are those who believe various government agencies around the world have conspired to hide the truth.
Now, however, if someone can prove otherwise, they will be $100,000 richer.
Filmmaker James Fox will make this announcement as part of the promotion for his upcoming movie The 701, inspired by the Air Force's two-decade UFO study, Project Blue Book.
The massive study into 12,618 UFO sightings, which ended in 1969, was able to explain away all but 701 of these sightings.
Fox, who previously directed Out of the Blue (2002) and I Know What I Saw (2009), will reveal the $100K challenge at the 22nd International UFO Congress (IUFOC), which begins Feb. 27, in Fountain Hills, Ariz.
"One of the aspects that sets our film apart is the producers' commitment to bringing forth never-before-seen evidence. As part of this effort, we're offering a $100,000 reward for the best proof that some UFOs are alien spacecraft," Fox told The Huffington Post exclusively.
"This material can be in the form of a photograph, video or film footage or debris from an alleged crash site. But it must be able to withstand scientific scrutiny by our chosen panel.
"Our intent is not to create another television UFO documentary, but to produce a feature film for worldwide theatrical release -- 'The 701' -- the most compelling film ever produced on UFOs," Fox said.
"701 is the number the government doesn't want you to know about. The U.S. Air Force had a serious problem, starting in the late 1940s. Technological devices were invading our airspace with total impunity. Glinting, metallic discs, which could accelerate and maneuver in ways hard to imagine, were being seen in incredible numbers by reliable witnesses. Many of them were pilots."
Fox, one of the co-stars of National Geographic's Chasing UFOs, will be sharing the IUFOC podium over the five-day event with former nuclear physicist Stanton Friedman; ex-FBI Special Agent (and host of the Syfy Channel's Fact, or Faked) Ben Hansen; skeptical research scientist Ben McGee; former UK Ministry of Defense officer Nick Pope; and regression therapist Barbara Lamb, among others, presenting a compelling variety of topics, including:
Ancient Astronauts and Technologies
Physics of Space Travel
A New Look At The Cosmos
ET/Human Hybrids
Close Encounters of The 4th Kind: ET Contact
Watch IUFOC's Jason McClellan and Syfy Channel's Ben Hansen talk about a planned night vision skywatch at the upcoming International UFO Congress:
Congress co-organizers Jason McClellan and Maureen Elsberry host "Spacing Out," a weekly web series that explores UFOs, outer space and the search for extraterrestrial life.
McClellan says the IUFOC, now in its 22nd year, fights to maintain credibility, a not-so-easy task given how many people regard the search for extraterrestrial life.
"Putting aside the giggle factor often associated with UFOs, people can come here and share their stories, experiences and personal viewpoints without being ridiculed," McClellan told HuffPost.
An interesting daily conference activity invites people to attend special experiencer sessions, led by licensed therapists, and which is closed to all press and media.
"It's a place where people can go and share their experiences," said Elsberry. "If they think they've had an experience, whether it be an abduction or any type of close encounter, they can tell it to a professional and share it with other people -- anybody can go and share their story. People can try and find some answers to what they're experiencing. Honestly, for many people, that's the main reason they come to the conference."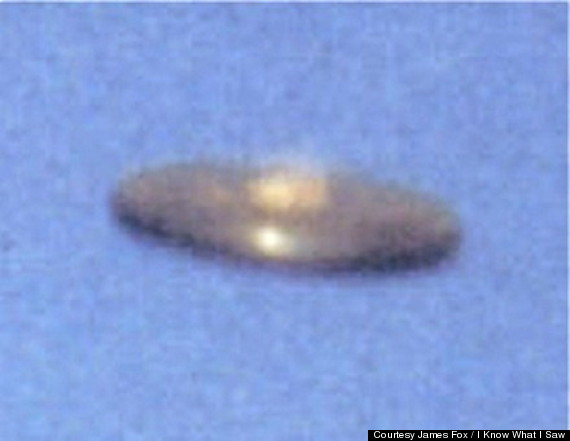 Once the $100,000 UFO challenge is announced, it's expected that many people will submit items they feel are credible contenders for the reward. On the other hand, the ease by which UFO photos can be made these days may account for many of the entries.
The image above is an enlargement from the main picture at the top of the story. Could this be a candidate for a $100,000 payoff? Let the contest begin.
FULL DISCLOSURE: Lee Speigel is the master of ceremonies at this event.
With so many UFOs reported, photographed and videotaped, most can be easily explained.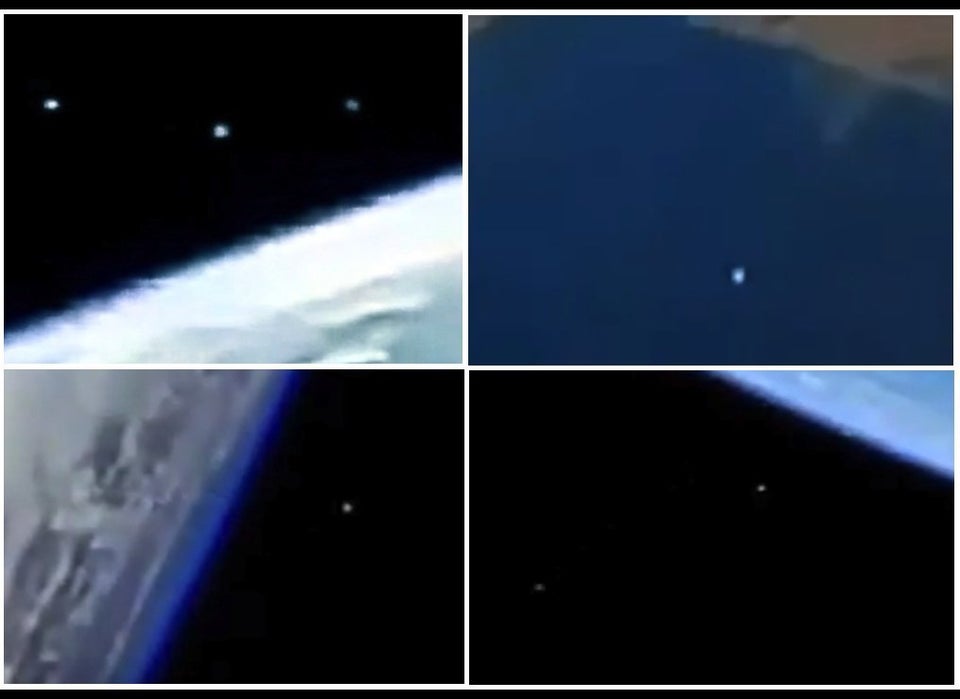 UFOs? Maybe They're Just...
Support HuffPost
The Stakes Have Never Been Higher
Related
Popular in the Community