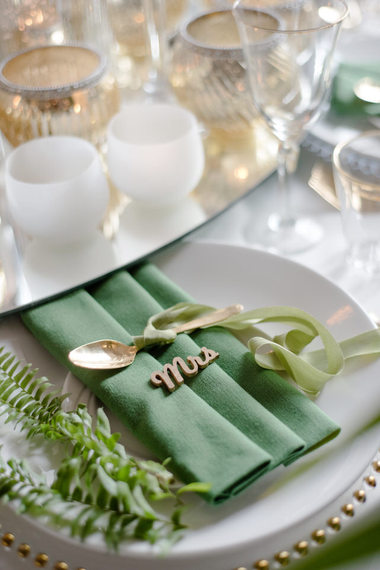 image via Georgina Harrison Photography
According to Kylie Carson's third annual International Wedding Trend Report and the Report's more than 50 expert contributors, 2017 will be influenced in large part by world events and a desire to deliver the best guest experiences that a budget will buy. Personalization, prioritization, and a respect for quality over quantity are all reflected in the hottest weddings trends of 2017.
Enter the concept of "Curated Weddings."
You've most likely heard of curators in terms of museums. They are the experts who choose which artifacts or art become part of an exhibition. They look at everything in a collection and decide what best represents the "vision" for the show.
That is exactly what couples are doing in 2017 - looking at all of the possibilities and choosing, as Sara Burnett of Burnett's Boards says, "to have their weddings exactly as they want, wearing what they want, sticking to a budget, and still having a beautiful, 'curated' wedding day."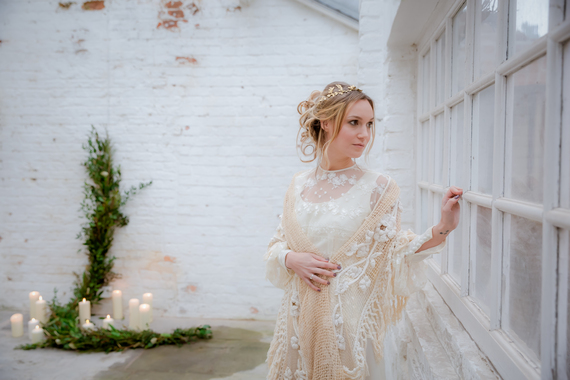 image via Rocksalt Photography

This concept of curating goes deliciously hand-in-hand with one of the most popular wedding themes for 2017: Fine Art Weddings. Louise Beukes of B. Loved calls them "the new vintage," explaining that the trend "is all about keeping things simple and elegant by having less, but curating the most beautiful, artisanal items at every step."
Demonstrating this focus on choice and prioritization, Ceci Johnson of Ceci New York sees brides moving "away from favors and gifts and spending more of their time and budget on fabulous menus and items that create a wow effect for their guests to experience at their wedding." She is finding that for 2017, "it's all about the details and creating personalized memorable moments".
Denise Fouracre of The Wedding Zone predicts couples will host smaller weddings in 2017. They "are spending more money on small events (less than 30 guests) with high end details such as catering, beverages, décor and key suppliers such as cars and photography," and thus asserting their desire for quality over quantity.
Applying Priorities to Wedding Design
According to Eddie Zaratsian of Eddie Zaratsian Lifestyle & Design, elaborate design elements like flower walls will continue to be in-demand in 2017. While the cost of the labor and materials involved can make these on-trend features seem inaccessible, he encourages his couples to consider where a single section would make the most impact, such as "giving focus to the head table or sweet table."
Jes Gordon of jesGORDON / properFUN, says that many "clients are choosing to put their budgets more into 'hard goods' (than flowers)...like specialty dining tables, chairs, lighting, couture china or serving pieces, and custom napkins often complemented by masses of candlelight."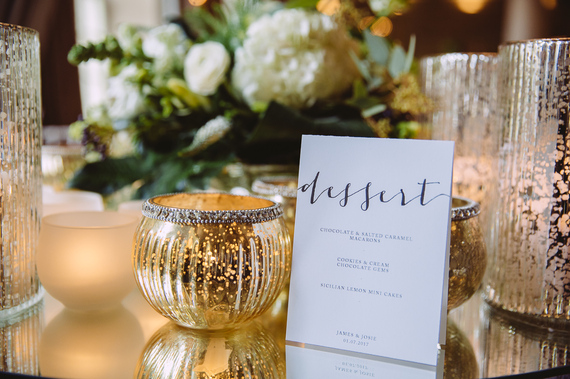 image via Tim Dunk Photography
Other important 2017 trends highlighted in the Report include customizing open, urban spaces like warehouses and factories to use as unique venues; featuring dishes from couple's ethnic traditions on menus; the use of greenery instead of blooms in décor; and a rise in demand for high tech options like digital mapping and drone photography.