On March 8, the world celebrates International Women's Day, a moment to mark the strength, power and achievements of women worldwide. For the occasion, The WorldPost brings you ten stunning portraits of women around the world.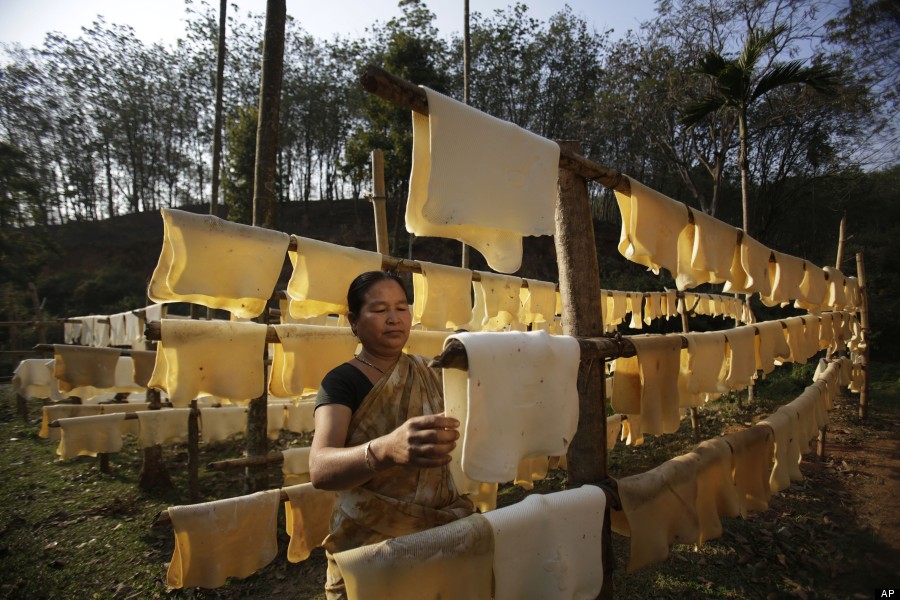 Daily wage laborer Mamoni Rabha, 45, hangs rubber sheets to dry at a rubber farm in Hatikhuli village, about 35 kilometers (22 miles) east of Gauhati, India, Friday, March 7, 2014. (AP Photo/Anupam Nath)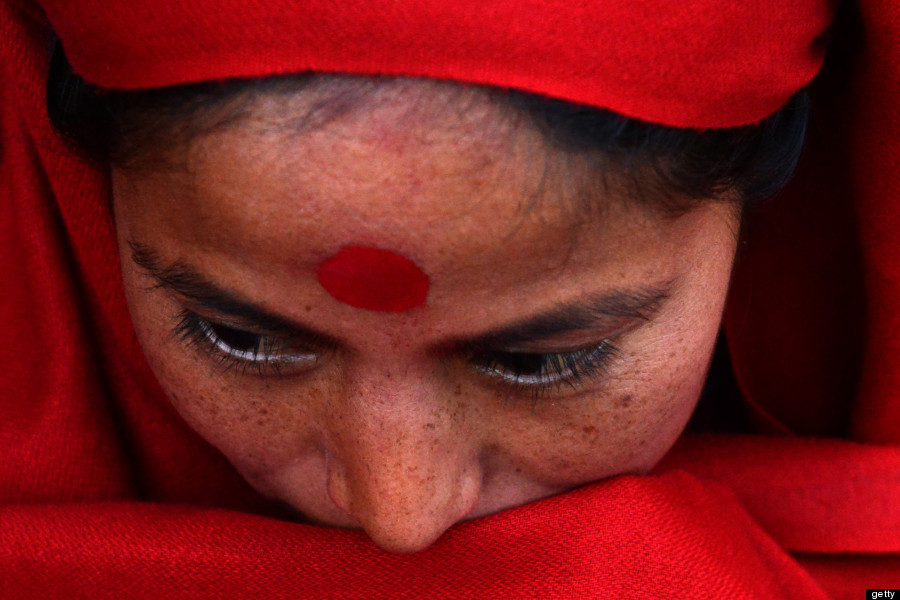 A Nepalese Hindu devotee waits to bathe in the Bagmati River at the Pashupatinath Temple during the month-long Swasthani festival in Kathmandu on January 30, 2014. (PRAKASH MATHEMA/AFP/Getty Images)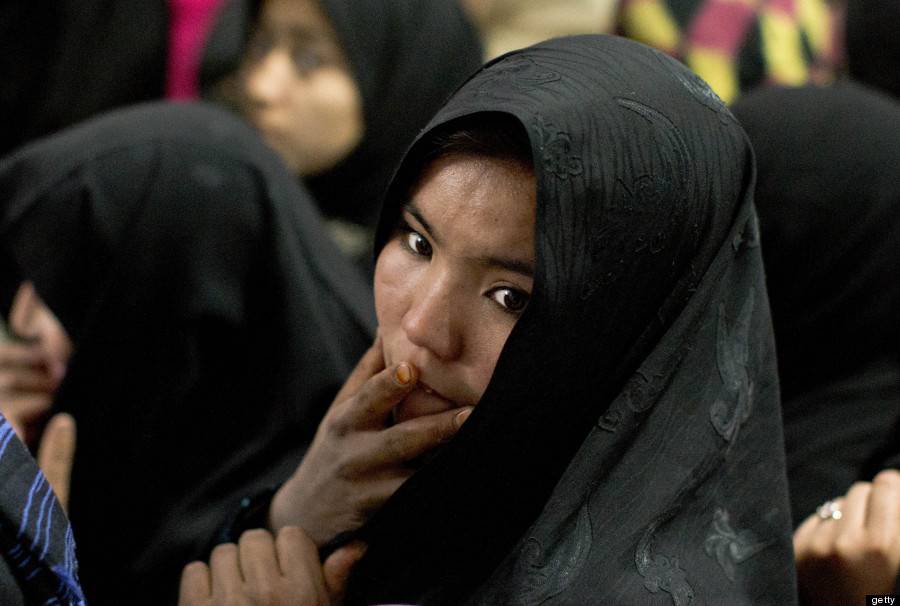 In this Saturday, Nov. 9, 2013 photo, an Afghan woman waits to have her picture taken to register for the upcoming Afghan elections in a mosque, used as a mobile voter registration place in Kabul, Afghanistan. (AP Photo/Anja Niedringhaus)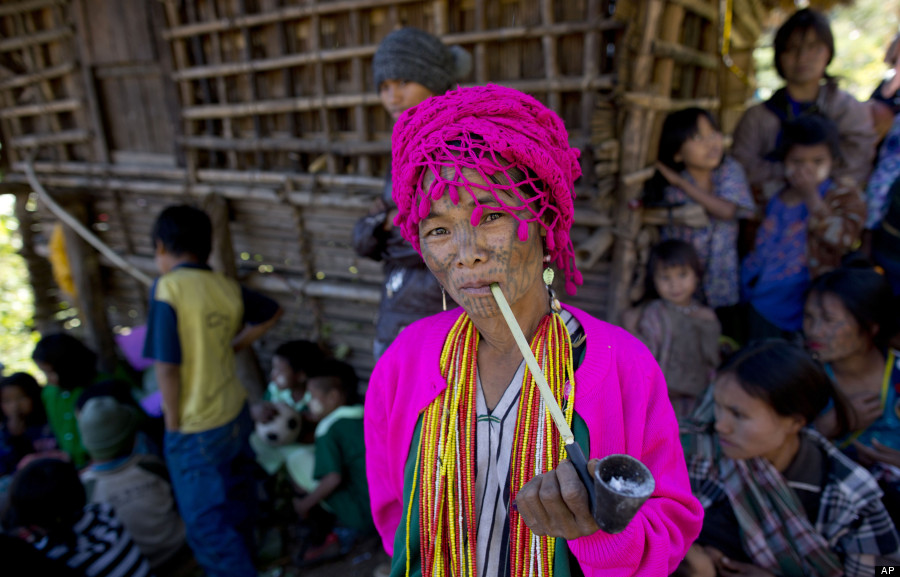 In this Dec. 18, 2013 photo, an ethnic Chin woman of Muun sub-tribe with traditional tattooed face smokes a pipe with tobacco in Kyar Do village during a soccer tournament for villagers in Chin State, Myanmar. (AP Photo/Gemunu Amarasinghe)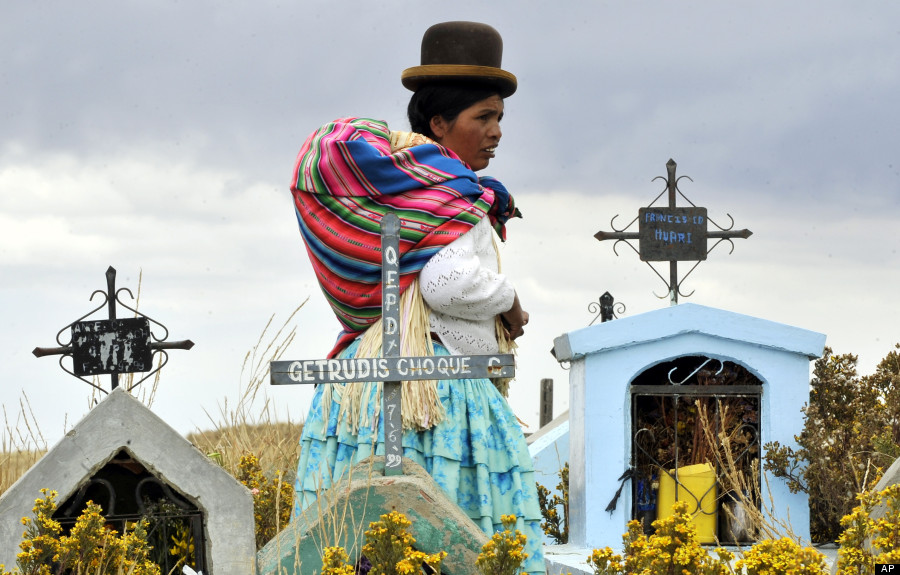 An Aymara woman walks at the Villa Ingenio cemetery in El Alto, 25 Km west of La Paz, on November 2, 2011 during the religious festivity of the Day of the Dead, also known as All Souls Day in Bolivia. (AIZAR RALDES/AFP/Getty Images)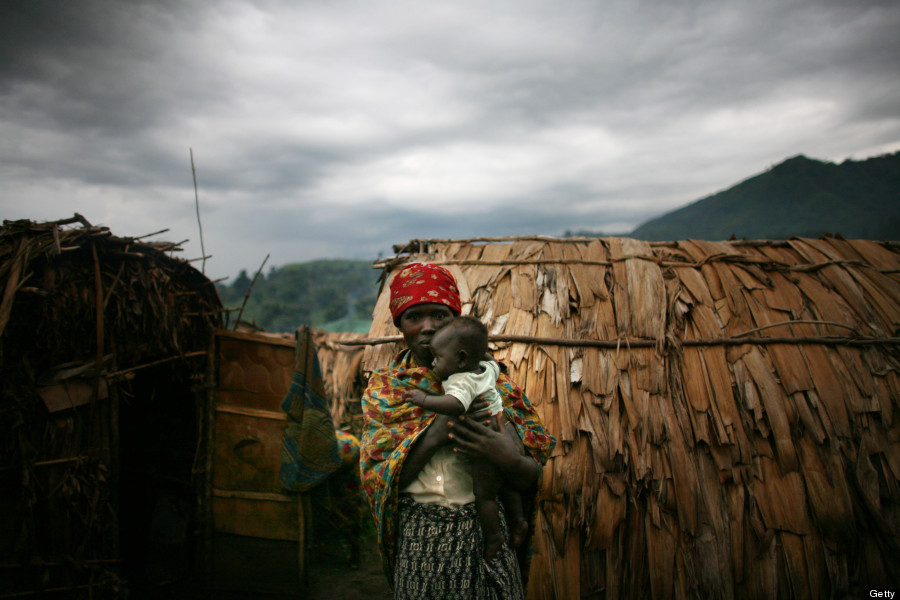 A mother and baby wait with other refugees by their shelters in the village of Tongo, in the hills outside Goma, on November 4, 2008 in North Kivu province, Democratic Republic of Congo. (Photo by Uriel Sinai/Getty Images)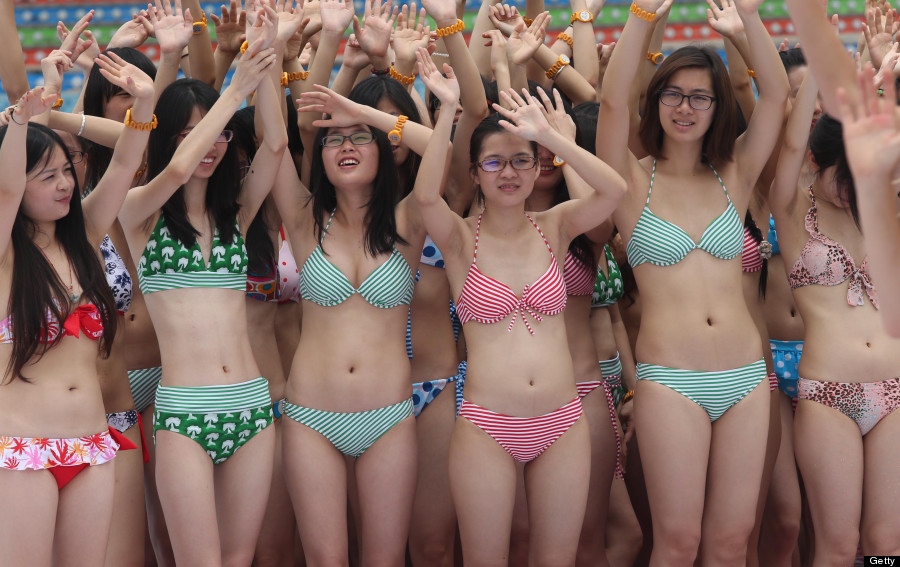 Thousands of bikini-clad women participate in the sixth 'Mass Bikini' celebration at the Chimelong Water Park on May 5, 2013 in Guangzhou, Guangdong Province of China. (Photo by ChinaFotoPress/Getty Images)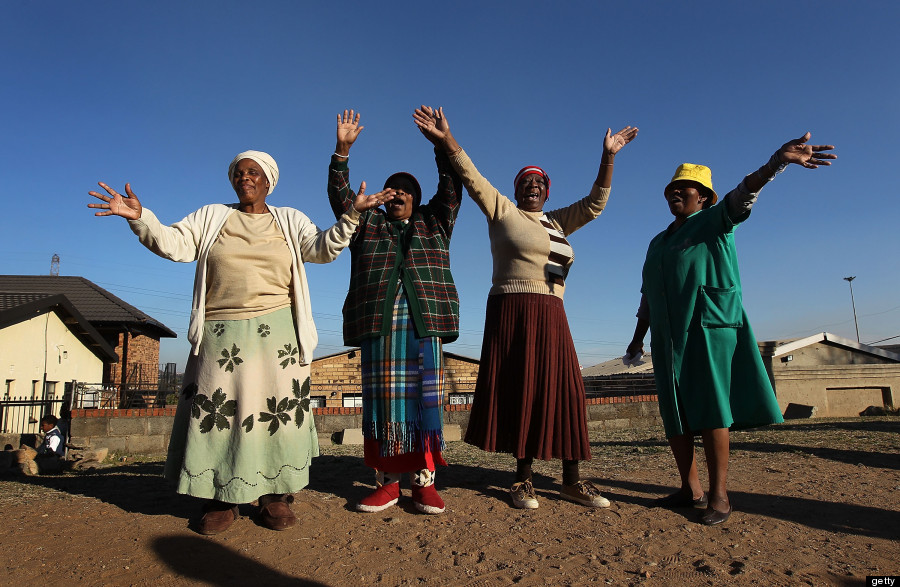 Women cheer during a carnival procession on June 5, 2010 in the Soweto suburb of Johannesburg, South Africa. (Photo by John Moore/Getty Images)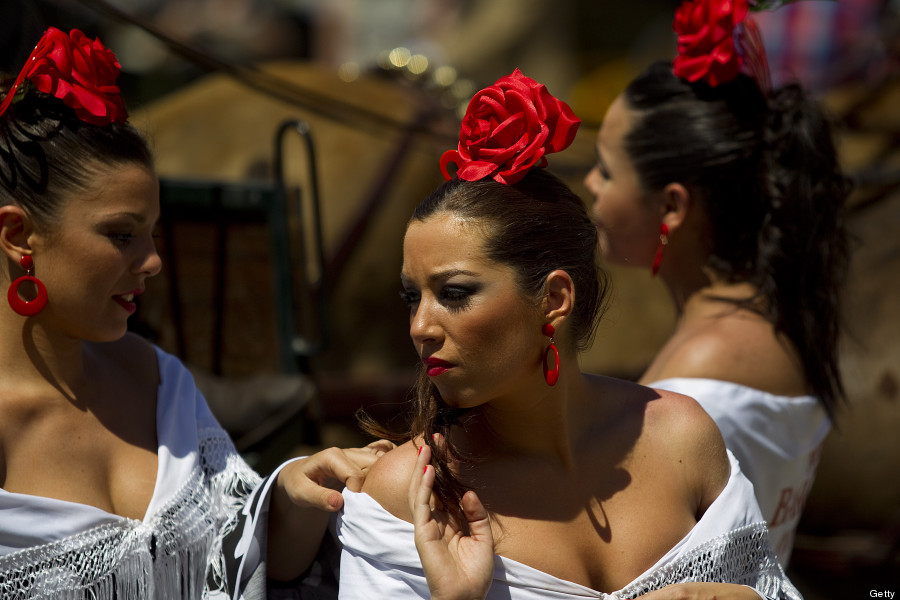 Young women at the Feria de Abril (April's Fair) on April 17, 2013 in Seville, Spain. (Daniel Perez/Getty Images)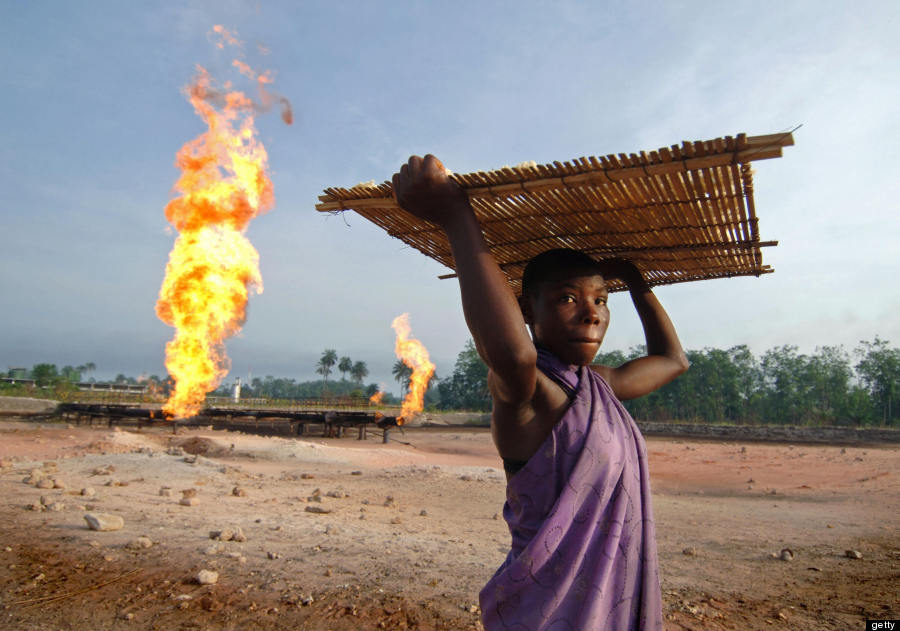 A woman carries tapioca seeds next to a gas flare fire, 20 April 2007, near Warri. (LIONEL HEALING/AFP/Getty Images)
REAL LIFE. REAL NEWS. REAL VOICES.
Help us tell more of the stories that matter from voices that too often remain unheard.