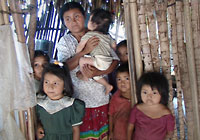 Last week in Guatemala I visited a UNICEF centre that houses girls as young as thirteen who have been rescued from brothels. The stories of suffering are simply unimaginable -- horrific situations of rape, prostitution, torture and lost innocence.
With the help of UNICEF and its partners, many of these girls are now being given the opportunity to heal and build a better life through education and care. While these girls have been rescued, unfortunately so many more remain trapped in an underground world of abuse.
Stories such as these are not uncommon in many other parts of the world and serve as a reminder of the work that must be done to ensure young girls and women are better protected.
Millions of adolescent girls live in poverty, experience gender discrimination and inequality, and are subject to violence, abuse, and exploitation. The result is not only the suffering of girls themselves, but a continuing cycle of oppression and abuse.
While progress has been made towards equal rights and equal access for women and girls in areas like basic health and education, too often adolescent girls are still excluded. Investment in education and health are essential, but so too are much tougher laws, penalties, and prosecutions against the abusers.
Education is one key to better lives for girls, their families and their communities. Expert studies estimate that every extra year a girl spends in secondary education lifts her income by more than 15 per cent. Better educated girls have better employment and health prospects and, as they grow to womanhood, they pass these benefits to their children.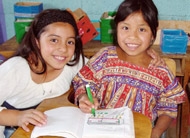 There is a strong link between the educational levels a country provides for its girls and the size of that country's economy. But more importantly, education empowers women and gives them the opportunity to have a greater voice in society.
As we recognize International Women's Day this March 8th, the international community, together with governments around the world, must work more aggressively to ensure that every girl has the right to a childhood that provides her with the opportunity to reach her full potential.
Popular in the Community