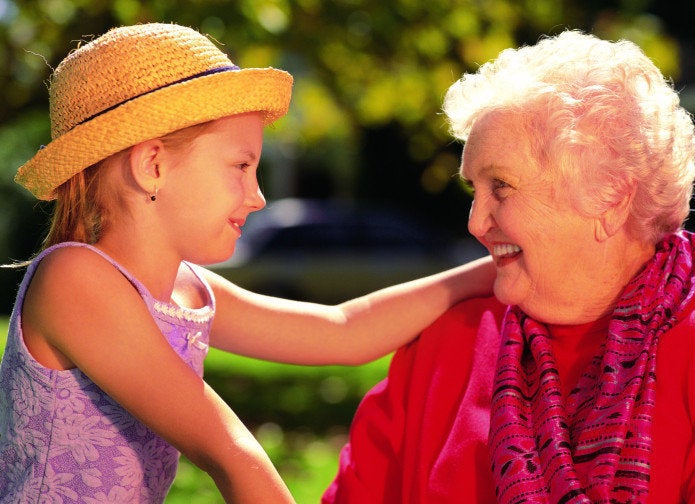 Have you ever heard of International Women's Day? I hadn't, until last year, and I have been interested in women's studies all my life. The holiday is widely celebrated in Europe, Africa and Russia -- complete with parades, fanfare and gifts of acknowledgement for the women who make a difference in your life. Who knew? Why isn't it celebrated here? Recently, the whole month of March has been officially proclaimed Women's History Month by President Obama on Feb. 28, 2011.
This coming Tuesday, the world will celebrate with extensive global women's activities. Performer and social activist Annie Lennox will lead a mass march across London's Millennium Bridge for charity. In Washington, D.C. over a thousand people will descend on Capitol Hill demanding a better world for millions of marginalized women and girls around the globe. A major international businesswomen's conference will be hosted in Sydney, Australia. Schools and governments around the world are participating in the day. Trade Unions and charities are campaigning. Global corporations are hosting conferences and distributing extensive resource packs. The United Nations Secretary-General will deliver a formal message.
The first International Women's Day events were run in Austria, Denmark, Germany and Switzerland in 1911 and attended by over one million people. 100 years on, International Women's Day (IWD) has become a global mainstream phenomena celebrated across many countries and is an official holiday in approximately 25 countries, including Afghanistan, Russia, Ukraine, Vietnam and Zambia.
International Women's Day is a global celebration of the economic, political and social achievements of women -- past, present and future. However, activity has not always been on the increase. Australian entrepreneur and women's campaigner Glenda Stone created the global hub of events and information. She said:
A decade ago International Women's Day was disappearing. Activity in Europe, where International Women's Day actually began, was very low. Providing a global online platform helped sustain and accelerate momentum for this important day. Holding only a handful of events 10 years ago, the United Kingdom has now become the global leader for International Women's Day activity, followed sharply by Canada, the United States and Australia. 2011 will see thousands of events globally for the first time.
More recently, social networking websites like Twitter, Facebook and YouTube have helped fuel International Women's Day activities. Generally the day has moved away from its socialist suffragette beginnings to become more mainstream in celebrating women's achievements. Women's rights campaigners, however, continue to remind that vigilance rather than complacency is essential in striving for women's equality.
This day has become close to my heart, as I have been asked to host over 50 interactive conference call events this month to celebrate International Women's Day and National Women's History Month in the "100 Women of Destiny Teleretreat." Amazing thought leaders like Marianne Williamson, Lindsay Wagner, Ricki Lake, Lynne McTaggert, Rickie Byars Beckwith and Marci Shimoff will get "up close and personal" with callers from around the world.
This week, I had a chance to talk to actress and activist Mimi Kennedy from "Dharma and Greg" about how International Women's Day helped to spurn the suffragist movement at the turn of the century and galvanized women to fight for the right to vote. Kennedy created a one-woman play called "Waking Matilda" about suffragist Matilda Joslyn Gage with Dr. Sally Wagner, a veteran 40-year professor who received one of the first doctorates in women's studies, and helped established the first college women's studies program in the U.S.
"More than ever, we have to remember the voices of our great-great-grandmothers," said Kennedy. "The causes they were fighting for are still relevant today."
Take a moment to contemplate; just a couple generations ago, women could not work, vote, leave a marriage or even have a say in the fate of their children. "If you were an adult woman 100 years ago, you would have been corseting your body for so many years to achieve an 18 inch waist, that you would not be able to stand up straight without the corset, and all your internal organs would be pushed so far down the abdomen, that childbirth became life threatening," said Wagner.
Women gave away all of their rights when they married. Their husbands could beat them, take all their money, if they had any, and even will away their unborn children. Women had no say in the matter, and had nowhere to turn for help. Imagine this reality compared to today. Most of us saunter around in cozy sweats, and our fellow sisters are flying around in the space shuttle, running companies and wrangling with Gadhafi as Secretary of State. It is truly staggering to take in the strides that have been accomplished in such a short time.
"Matilda Joslyn Gage and the other Suffragists sat around a table and decided to take action," said Kennedy. "Imagine, no phones, no internet, no cars and yet they created a national movement with handwritten letters that took two weeks to receive a reply."
Today the world looks much different, but the need to create social change remains the same. I also spoke with Claire Diaz Ortiz this week, an executive of philanthropy at Twitter, about the modern methods of creating a movement. "As we have seen in the Middle East, change can happen very rapidly now," said Diaz Ortiz. "Non-profits and causes can effectively use social networking to make change like never before."
How can you honor International Women's Day? Check out the official website to learn more about the holiday, including a special "Join Me on the Bridge" campaign happening on major bridges across the world. I will be connecting live in the teleretreat with women in Mombasa, Kenya, who have created the "Listening to the Women of Africa Conference."
To honor the 100 years of International Women's Day, Leni Herscher created a tribute, carefully choosing 100 women who have all made significant contributions to the world from all demographics and walks of life; in a rapid cascade of faces from then to now -- including our own Arianna Huffington.
Enjoy and
click here
for a full list of who they are:
Who is the oldest living woman you know? Make a point to get in touch with her this week -- give her a call or pay her a visit. Maybe show up with some flowers, or a card, and ask her to tell you what her life was like as a woman when she was young. For it is upon the shoulders of these foremothers we all stand today, and they cannot be recognized enough.
Tell me about her in the comments below, and happy International Women's Day to all.
Related