FALL CITY, Wash. — When Roey Gabay finally got home from the college library, he found his twin sister, Reut, waiting for him in the living room. It was around 1 a.m. on June 9, the night before finals. But she knew he hadn't gone to the library to study. And he knew she knew it.
"Come here," she said, as Gabay tried to make a beeline for his bedroom in their house by the California State University, East Bay, campus. "We need to talk."
Months later, Gabay, 20, could still remember the tears in his sister's eyes that night, and how he sensed what was about to happen. After years of watching him blow off friends, sports, studies ― everything he loved ― "just to play video games," Reut had finally had enough.
Gabay's neglect of his schoolwork had already cost him a scholarship to the University of California, Los Angeles, and he was well on his way to squandering his enrollment at East Bay.
"This can't keep going," his sister told him. "I know your potential. You're throwing it all away, and it's killing me."
The confrontation surprised him. "I kind of broke down and admitted I needed help. It was really hard," said Gabay. "But in my heart, I also felt a bit of relief."
Gabay told The Huffington Post about that confrontation some 700 miles north of where it actually took place. Between bites of a grilled cheese sandwich, he described the struggle with online gaming that, with his sister's help, had ultimately led him here, to the reSTART Center for Digital Technology Sustainability ― a retreat center outside of Seattle, nestled in the woods near the foot of the Cascade Mountains, just west of the rushing Snoqualmie River.
Shortly after moving from Haifa, Israel, to California at the age of 14, Gabay had faced a series of stressful events. His parents got divorced, his mother was diagnosed with cancer and he started high school while still learning English.
"Everything hit me at once," said Gabay as he sat at the kitchen bar, nearly within sight of the center's lone telephone booth ― in a cell phone-free facility, the only connection to the outside world.
Soon, Gabay, once a casual gamer, was escaping with his laptop for up to 12 hours a day into an artificial world over which he had greater control: the online battle game Defense of the Ancients. Sleep, schoolwork and a starting position on his high school varsity basketball team were among the first real-world casualties.
"Everything was overshadowed by video games," said Gabay, who says his pathological gaming "peaked" in college. "It seemed like a routine I just couldn't break."
Gabay believes that he suffers from Internet gaming disorder -- part of a grouping of not-yet-recognized Internet use disorders that, broadly, include a strong compulsion to play games, scroll the Internet, watch pornography or in other ways participate in an online life to the detriment of one's "real-world" goals, home life, health and relationships.
How to rebuild a life
There is mounting evidence that the Internet, and the technology with which we access it, can be disruptive to all of us. But for some, attachment to our devices can lead to true, life-derailing technological dysfunction.
In a 2013 review of Internet gaming disorder studies, researcher Daria Kuss of Birmingham City University noted that the condition mirrors many substance abuse disorders in that over time, "addicted" gamers have reduced levels of dopaminergic transporters. This is the protein that releases the neurotransmitter dopamine, which regulates emotion, pleasure and motivation -- meaning that gamers whose dopaminergic transporters go into decline need to keep increasing their levels of addictive behavior in order to feel the same pleasure. In cases of substance abuse disorder, this same cycle produces tolerance and then withdrawal if people don't keep upping their addictive habits.
Of course, millions of people around the world play individual and multiplayer online games every day in a perfectly healthy manner -- treating them as a hobby, or a way to relax, or even a passion over which they nonetheless have control. The existence of Internet addiction doesn't mean the Internet is invariably addictive, just as the existence of alcoholism doesn't mean that every person who has a drink will develop a dependence on booze. But there's plenty of evidence that for some people, like Gabay, gaming and Internet use can turn into something more than a habit, eventually becoming the only thing that makes them feel stable or normal.
Disordered Internet use is already treated as a serious problem in some parts of the world, particularly East Asia. Now, a small but growing number of people in the U.S. are taking the same view -- and some, like Gabay, are seeking help in the form of treatment centers styled after substance abuse programs.
At reSTART, Gabay was in the middle of a "retreat" from all things digital. There, clients sign up for a minimum of eight to 12 weeks in what they call Phase 1 -- a complete fast from the Internet, smartphones and computer and video games. In place of those activities, people might learn how to play guitar or cook a healthy meal, go hiking or camping, practice mindfulness, care for animals that live on the property or build their physical fitness and confidence in the gym. Gabay couldn't complete a single pullup when he first came to the center. Now, he proudly noted, he could do 10.
Crucially, the young men and women at reSTART also spend time in group counseling and individual counseling, coming up with a game plan for what their lives will look like once they leave the retreat.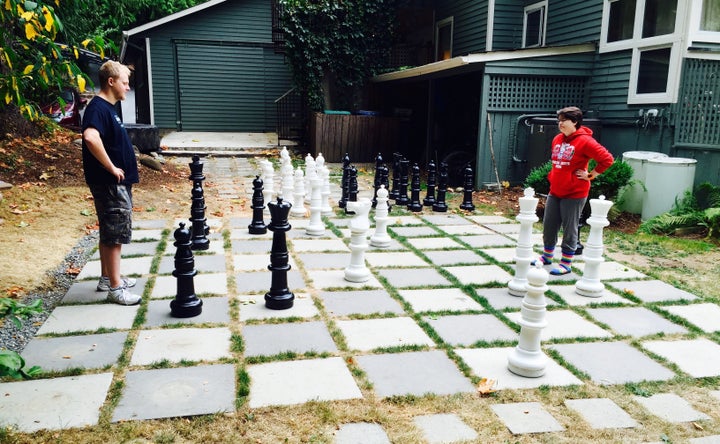 Chloe Mason, 19, is one of the few women who have come to reSTART. When HuffPost visited the facility in early August, she was just wrapping up her Phase 1. Like Gabay, she had found herself lost in the gaming world before coming to the center. She'd also been struggling with panic attacks and depression. Her addiction began when she was about 16.
"It got way worse in college. I was pretty much playing all day," said Mason, as she stood across the kitchen bar from Gabay, grinding up graham crackers for a cheesecake crust. As she spoke, a few other clients began to congregate for lunch.
Mason, once a stellar student, received a C, an F and a Withdrawal on her college report card last winter. She also racked up nearly $4,000 of debt in microtransactions associated with mobile games that allow small in-game purchases -- what she called "free to play, pay to win" games.
This spring, she finally acknowledged her addiction and, with her parents' help, enrolled at reSTART.
"I always fear I'll fall back into old patterns," she said.
That's why she said she plans to continue on with reSTART's Phase 2 -- an outpatient program in which people check in regularly with counselors as they reintegrate back into their lives. From there, Mason hopes eventually to return to Seattle University and pursue a degree in politics.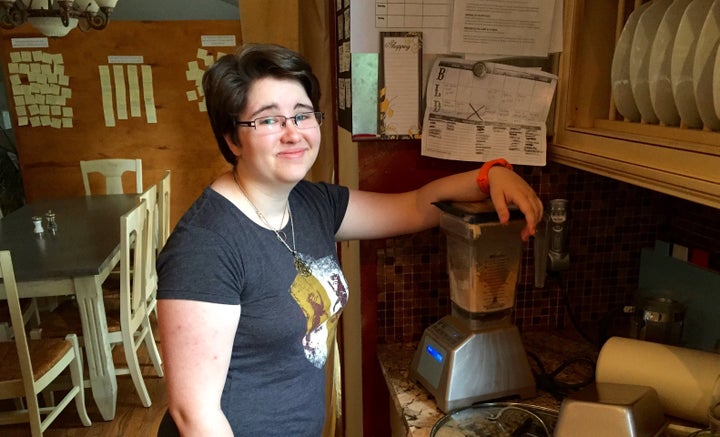 The Internet has become a ubiquitous part of life for many Americans, which is part of the reason it can be hard to draw a clear distinction between normal (if frequent) use and pathological behavior. Treatment centers that specialize in disordered Internet use often work to help clients establish healthy boundaries between themselves and the online world. For instance, someone might swear off Internet gaming for good after they go through a program like reSTART, but they would still use their mobile phone once they're back home.
ReSTART's rehab program isn't cheap. It costs $25,000 to sign up for Phase 1, and the center usually recommends that clients stay on for Phase 2 -- which costs an additional $8,500 for the first month and then drops by $1,000 each additional month, until it stabilizes at $2,500. But the families who show up at reSTART are desperate, said Hilarie Cash, co-founder of reSTART and the program's chief clinical officer.
In the mid-1990s, Cash was working as a psychotherapist. She counseled a number of clients who were losing their jobs and marriages. The common thread between the addictions they described -- from gaming to porn -- was the Internet. Cash also had a young son at the time.
"I didn't want him to grow up to be like these guys," she said.
A new era of gaming was emerging at that time -- one spurred in part by the rise of multiplayer online games such as World of Warcraft. As the years went by, Cash said, she watched as those games grew increasingly sophisticated and seductive. Playing at the same time as many other people offered a pleasurable social aspect, for example, and clever game designers also began to incorporate sporadic rewards to entice gamers to engage in excessive play, much like gambling. Then smartphones came along. "It's always accessible for whatever your chosen poison," Cash said. "That has ratcheted up the problem enormously."
Cash felt compelled to respond. In 2009, she opened reSTART, the first inpatient treatment center in the U.S. devoted exclusively to video game and Internet addicts.
She described most of the current reSTART clientele as young men from wealthy or middle-class backgrounds who have failed out of college and are living at home. Most of them, she said, are working part-time or not at all, and can't support themselves financially. Often, they don't have any friends, and they're invested in gaming to the point where they're not getting very much sleep. Generally, she said, it's the parents who recognize that a serious problem exists, and who decide to take action.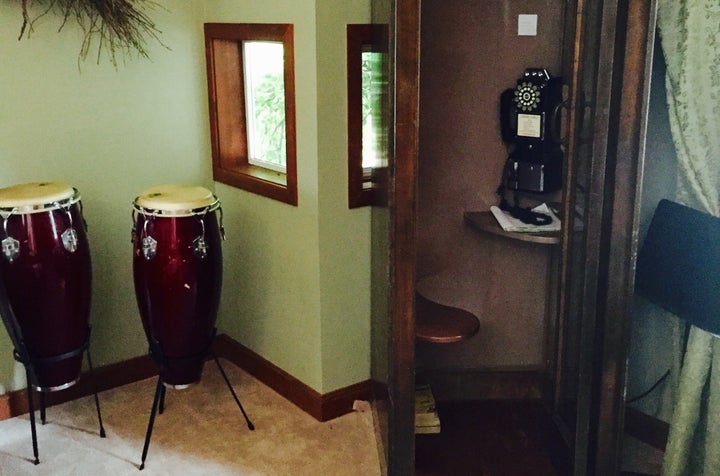 "It's rare that the addict finds us first and asks his parents to support him in going," Cash said. To force their adult sons to attend, parents might employ anything from a substance addiction-style intervention to threats about cutting them off financially. And if they can't pay in full, there are a few scholarships -- but Cash has known some of the families to take out loans in order to afford the program.
"What we really need is this disorder in the DSM," she said, referring to the Diagnostic and Statistical Manual of Mental Disorders, the authoritative work published and periodically updated by the American Psychiatric Association. A change like that, Cash said, could provide some families with a huge financial help via insurance.
"We're making great progress," she said. "I know it will get in."
'It has been accepted as a disorder'
One need only compare the first edition of the DSM, published in 1952, with the fifth and most recent edition, which came out in 2013, to understand that the manual is a living document, evolving as our understanding of psychiatric illness grows more sophisticated. Diagnostic criteria ebb and flow as the years pass and more research emerges, which offers advocates some hope that proposed behavioral addictions like Internet gaming disorder will at some point actually cross the threshold into becoming recognized mental health disorders. So far, the only proposed behavioral addiction to become an official disorder is gambling disorder, which appeared for the first time in the DSM-5.
Technology addiction's admission into the DSM, should it ever happen, could spur the creation and expansion of technology treatment centers, provide people with potential reimbursements for treatment programs and perhaps even pave the way for an argument that technology addiction is a disability, said Dr. Howard Fields, director of the Wheeler Center for the Neurobiology of Addiction at the University of California, San Francisco.
Of course, clinicians don't have to wait for the DSM's say-so in order to create diagnostic tools, therapies and inpatient programs like the reSTART Center, which is one of only three facilities of its kind in the U.S. (By contrast, some countries in East Asia have hundreds of such centers.)
The other two inpatient programs for Internet addiction in the U.S. are very different from each other in their approach to treatment. The Internet Addiction Treatment and Recovery Program at the Bradford Regional Medical Center in Pennsylvania describes itself as the first hospital-based Internet disorder program, and focuses primarily on cognitive behavioral therapy to overcome addiction. Patients also have access to pharmaceutical drugs to aid in treatment.
The Illinois Institute for Addiction Recovery in Peoria, Illinois, is based on the 12-step program and emphasizes abstinence, which means that while drugs may be prescribed to help treat clients, they're not psychoactive ones that could build dependence. On the other hand, reSTART bills itself as a detox retreat center that exposes clients to both 12-step programs and therapists trained in CBT.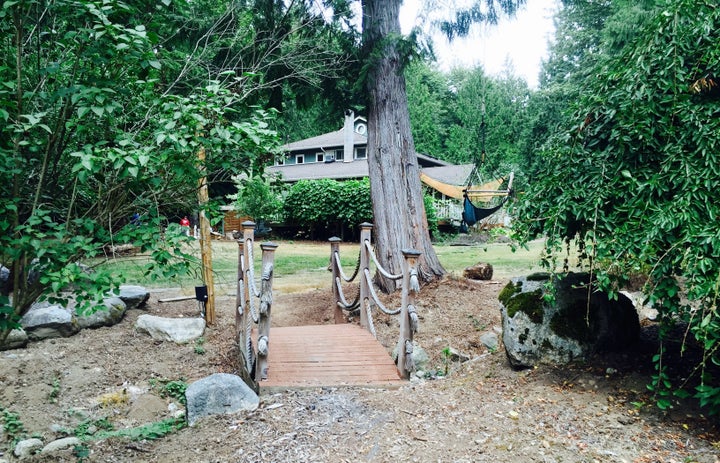 The various centers all cost roughly the same amount for the first month of treatment, and almost all clients pay out of pocket, as the centers can't bill health insurance companies for Internet addiction treatment. Of these three programs, only the Internet Addiction Treatment and Recovery Program has published findings in a medical journal on the success of its treatment methods.
But in countries like South Korea, China and Japan, where Internet gaming is a major industry, awareness of the problem is widespread -- as are resources for people seeking treatment.
There are hundreds of treatment centers in China. The South Korean government sponsors about 200 counseling centers and hospitals with programs on Internet addiction, and in 2013 the ministry of education in Japan introduced Internet "fasting camps" for young addicts to receive counseling in a tech-free environment.
Perhaps the region's most shocking example of Internet gaming disorder is the South Korean couple Kim Jae-beom and Kim Yun-jeong, who in 2010 pleaded guilty to negligent homicide after their 3-month-old daughter died of malnutrition. The parents spent hours at 24-hour Internet cafes, reportedly raising an online baby while they let their real-life child starve.
"The general feeling about the whole thing is that it has been accepted as a disorder [in East Asia]," said Lawrence Lam, a behavioral epidemiologist with the Hong Kong Institute of Education. Lam, who has been studying pathological Internet use for seven years, said the evidence establishing a causal relationship between excessive Internet use and psychiatric illnesses like depression and anxiety is growing. He predicted that within a year or so, there will be enough conclusive evidence to warrant the inclusion of Internet gaming disorder, or something like it, in a future edition of the DSM.
For instance, in a 2014 paper reviewing studies on the connection between Internet gaming disorder and depression, Lam proposed a sequence by which the disorder initially causes a sleep problem that then leads to depression. But because many of the existing studies are small and inconclusive, he and other researchers haven't been able to establish a causal link.
To have stronger evidence, Lam said, researchers would have to collect a cohort of young people with no signs of mental illness and then follow them as they grow and use the Internet, observing to see whether any of them develop mental problems. Lam has done a version of this longitudinal study, but he followed participants for only nine to 12 months. Other longitudinal studies in this same vein have followed young teens for up to 24 months, but Lam said that a follow-up time of at least three years -- which would take significant resources -- would be ideal.
That long-term follow up is a crucial element, Lam explained, because the emerging research into the subject is actually revealing transient, unstable patterns of pathological Internet use among teens over time. In other words, for some people, Internet gaming disorder may just be a phase related to their development stage.
"It's not a commonly reported behavioral pattern, but it's getting more noticed in the international literature," Lam said. "There's a whole lot we don't know, and that's the reason why we need to devote a whole lot more research in this area to really understand the phenomenon."
Aside from longitudinal studies, there has been progress in studying the brains of young people who have severe gaming problems. Some studies suggest that pathological gaming induces certain changes in the brain that resemble the changes observed in the brains of drug addicts. And in a document explaining why further study is needed before Internet gaming disorder can be included in a future edition of the DSM, the American Psychiatric Association says there is ample research showing that some gamers play so much, they endanger their educations, their jobs or their important relationships, and that they experience feelings of withdrawal if they quit.
Dr. Ruth Milanaik, a New York-based pediatrician and author of a review on the health implications of Internet use for teens, pointed out that just because a particular disorder isn't yet included in the DSM, that doesn't necessarily mean it doesn't exist. It only means that it hasn't been quantified or validated. In fact, Milanaik said she often sees the early signs of Internet use disorder in her patients, as it starts with small things -- say, a child who has adjusted their eating schedule around their games, or a child who ignores their own bodily functions while playing.
"We'll get to the end of an exam and [the parent] will say, 'He's begun wetting his pants, pretty much every time he plays video games,'" Milanaik said. "Sometimes I really find that I need to discuss with parents how to set limits and how to choose appropriate video games for their child's age."
She said that pediatricians need to educate themselves about Internet gaming disorder and pathological Internet use so they can advise parents on how to set boundaries with their children early on.
"If you're not aware of these things, you can't counsel parents about this," she said.
Both Gabay and Mason were quick to make clear that their hardcore game-playing, which creeped up in their teens, never led them to forgo bathroom breaks. But neither doubted that addicted peers might go to such extremes, and neither want ever to go as far again as they once did. Today, they just want back their bright futures.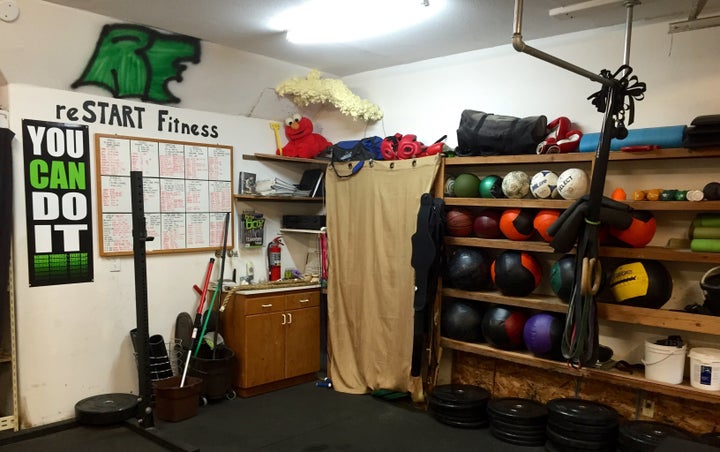 "My perspective of gaming has changed. I won't revert to my old ways," said Gabay, who said in a Sept. 22 interview with HuffPost that he had not played a video game since the night of his sister's intervention. He is back in California and will be starting classes again at California State University, East Bay, this month, en route to his goal of a chemistry degree, followed by medical school.
"Hopefully, future me will be attending those classes and getting those A's," he said, "and becoming who I want to be."
Mason's advice to others: Stay mindful of your behavior, and watch out for when the Internet "crosses from a hobby to a crutch." And if you see someone else displaying addictive behaviors, she said as the graham crackers reached a perfect crumb consistency, "please step in."
CORRECTION: An earlier version of this story mistakenly stated that reSTART offers CrossFit training. The center has a fitness program, but it is not CrossFit.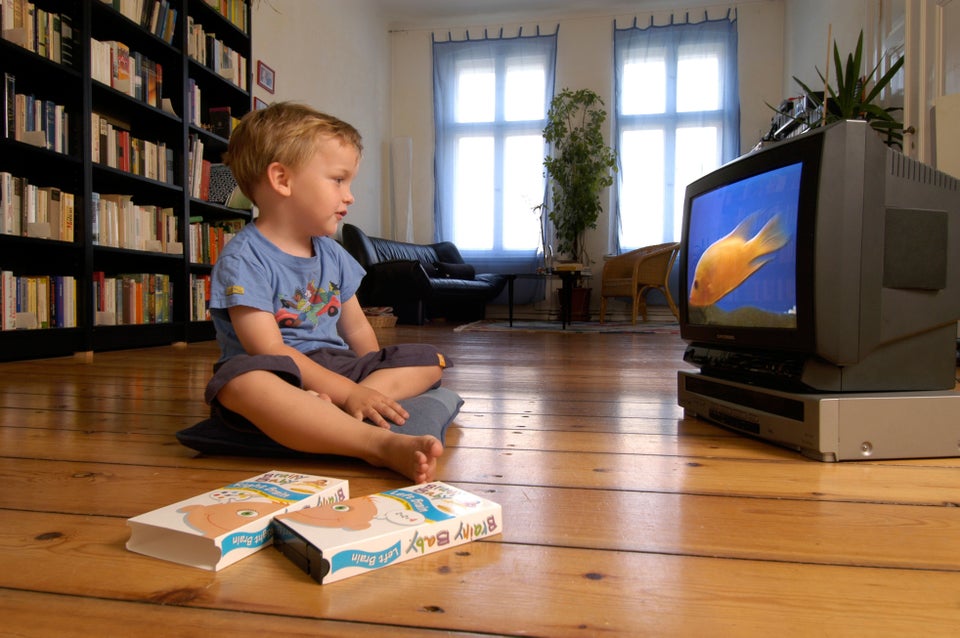 Studies About Kids And Technology
Related