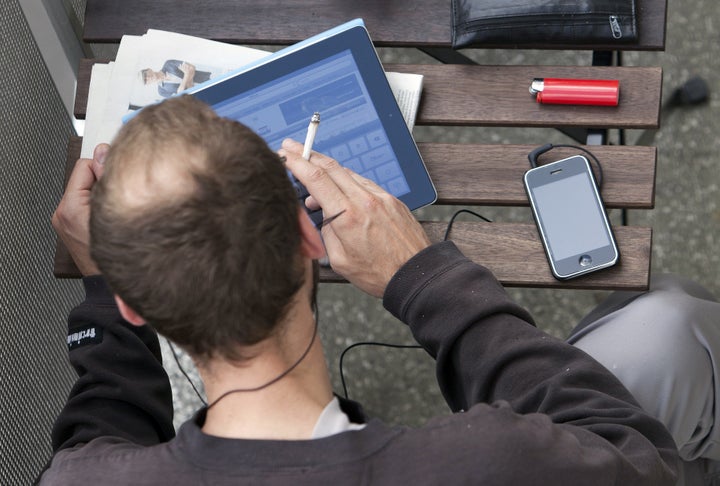 Imagine this: You're going somewhere for the day, when you realize that you've left your smartphone and computer at home. You won't be able to retrieve them for the next 24 hours.
What's the first word that comes to mind?
If it's "nightmare," you should probably consider yourself digitally dependent, according to a new study that showed that for such people, unplugging is like giving up smoking or drinking.
The British study, conducted by the consumer behavior research company Intersperience, shows that 53 percent of people feel "upset" when they are unable to have an Internet connection, and 40 percent of people said they feel "lonely" if they can't go online.
On the other hand, only 23 percent said they would feel "free" if they were cut off from the Internet, Intersperience found.
The study involved 1,000 people ages 18 to 65, who were surveyed about their attitudes toward and usage of the Internet and smartphones. Some of the people also underwent the challenge of unplugging for a full 24 hours.
One participant who gave up technology for a day said it was "like having my hand chopped off," while another said it was "my biggest nightmare," Intersperience reported.
Related