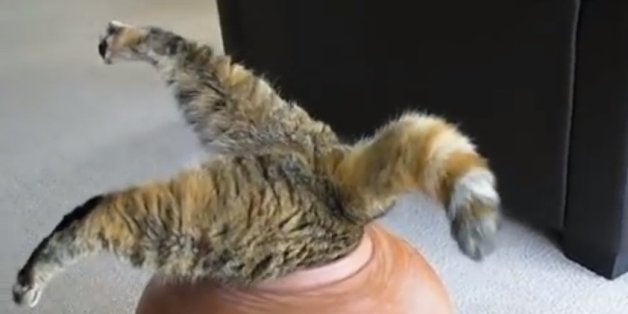 The fur will be flying in Los Angeles on Jan. 25 thanks to the Internet Cat Video Film Festival.
The touring festival features 85 cat videos carefully combed and curated by cat video lovers like William Braden, who has earned fame in this arcane community for a series of shorts focused around his own cat, Henri.
"For the last year and a half, I've been able to do this full time," he told The Huffington Post.
He's as shocked as anyone.
"I'm going to do this as long as I can," Braden said.
Braden estimates as many as 15,000 cat videos were viewed before being narrowed down to the selection showcased in Los Angeles. Coming up with a final list was enough to make anyone dog tired.
"We face the same problem as the Oscars," he said. "We want to show videos that are popular, but also showcase the diamonds in the rough."
Braden's work is just beginning. He and others are reviewing more cat videos to be shown in Minnesota this summer with the best in show winning the coveted "Golden Kitty Award."
Meanwhile, take a look at some of the cat video classics being shown with Braden's comments on why they made the cut.

Related
Popular in the Community