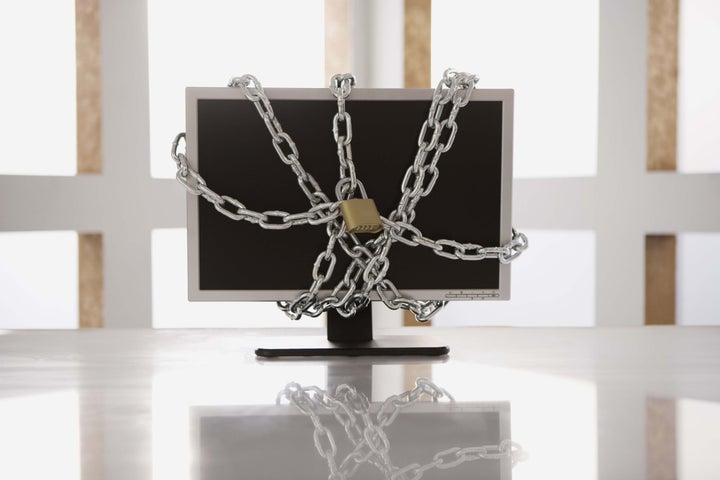 As of last week, Google is once again caving to China's internet censorship policy, this time by allowing the government to filter information it deems problematic. While internet censorship has vast implications for democracy and press freedoms, it is also becoming the favorite tool of government "theologians" -- administrators who have been tasked with the defense of a nation's civil religion for the purposes of consolidating state power. China may have perfected this Machiavellian art, but other countries and even international bodies are now trying their hand.

Not only are Chinese citizens not allowed to search for "Tiananmen Square Massacre," but they are also denied access to searches for "Dalai Lama" (the charismatic leader of Tibetan Buddhists) and "Falun Gong" (a Confucian religion banned in China). Since Mao's Communist Revolution in China, the government has kept a tight grip on religion. Today, China recognizes only five religious groups, and regulates both these and dissident religious movements very strictly.

Within the past month, the Sunni Muslim majority nation of Pakistan has followed China's example as it has taken measures to censor at least 22 websites, including Facebook, Yahoo, and YouTube, in order to protect its citizens from potentially blasphemous material. Pakistan is also going to begin monitoring Google for content Pakistan considers offensive to Muslims.

And Shi'a-majority Iran gained notoriety last summer when it began to restrict access to Twitter and other social media websites in order to silence political opposition from the Green Movement. Less well known is that Iran also restricts access to websites explaining the tenets of the Baha'i faith, which is outlawed in Iran, as well as other sites the country's Shi'a religious leaders deem blasphemous to Islam.

At the international level, the revival of government-controlled religion is happening under the guise of public order and secularism. This restrictive model has met a favorable audience at the United Nations, the preeminent international body that was intended to facilitate dialogue rather than restrict it. Efforts to combat the "defamation of religions" have been successful for over a decade in a campaign led by the Organisation of the Islamic Conference (OIC), a group of 57 Muslim-majority countries around the world. The "defamation of religions" concept empowers the state to decide what is and is not permissible religious speech.

The OIC is not alone in this battle. There is an ideological congruency between these defenders of civil religious canons and advocates of political correctness. Thanks to this partnership, a U.N. committee in Geneva will consider in November an international treaty proposal from Pakistan that would "prohibit insults to religion."

Advocates of political correctness at the U.N. claim to protect minorities via greater speech restrictions. Yet by advocating for government suppression of speech, they are actually facilitating the persecution of the same people they seek to protect. Take for example the egregious attack on two Ahmadiyya mosques last month in Pakistan. On May 28th, Islamist militants armed with guns, grenades, and suicide bombs attacked these mosques in central Pakistan, leaving over a hundred wounded with 94 dead. The attack was not an isolated event. The Ahmadiyya community has been subject to discrimination in Pakistan for decades, owing in part to the country's blasphemy laws, which forbids Ahmadis from calling themselves Muslim, proselytizing their faith, "or in any manner whatsoever outrag[ing] the religious feelings of Muslims." Section 298C of the Penal Code punishes such offenses with a fine and up to three years imprisonment.

While in some cases blasphemy laws were originally enacted to control public disorder, as applied, they not only lead to such disorder, but also help justify and exacerbate it. Such laws affect customary law -- the so-called "law of the streets" -- and create a culture of impunity where private citizens are often left without state protection against extremists or other criminals manipulating broad blasphemy provisions.

Like Machiavelli, the countries applying his approach to religion rely on the end goal of absolute state power. What they fail to realize, however, is that restrictions on conscientious expression, like the internet censorship that is proliferating around the world, deny men and women their inalienable right to conscience and belief -- a problem in itself, but also contrary to the state's interests because it exacerbates public disorder and legitimizes violence.
Related
Popular in the Community