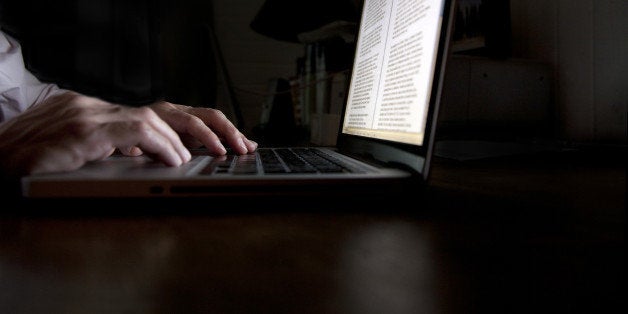 SAN FRANCISCO, April 4 (Reuters) - The personal data gathering abilities of Google, Facebook and other tech companies has sparked growing unease among Americans, with a majority worried that Internet companies are encroaching too much upon their lives, a new poll showed.
Google and Facebook generally topped lists of Americans' concerns about the ability to track physical locations and monitor spending habits and personal communications, according to a poll conducted by Reuters/Ipsos from March 11 to March 26.
The survey highlights a growing ambivalence towards Internet companies whose popular online services, such as social networking, e-commerce and search, have blossomed into some of the world's largest businesses.
Now, as the boundaries between Web products and real world services begin to blur, many of the top Internet companies are racing to put their stamp on everything from home appliances to drones and automobiles.
With billions of dollars in cash, high stock prices, and an appetite for more user data, Google, Facebook, Amazon and others are acquiring a diverse set of companies and launching ambitious technology projects.
But their grand ambitions are inciting concern, according to the poll of nearly 5,000 Americans. Of 4,781 respondents, 51 percent replied "yes" when asked if those three companies, plus Apple, Microsoft and Twitter, were pushing too far and expanding into too many areas of people's lives.
This poll measures accuracy using a credibility interval and is accurate to plus or minus 1.6 percentage points.
"It's very accurate to say that many people have love-hate relationships with some of their technology providers," said Nuala O'Connor, the President of the Center for Democracy and Technology, an Internet public policy group which has received funding from companies including Google, Amazon and Microsoft.
"As technology moves forward, as new technologies are in use and in people's lives, they should question 'Is this a fair deal between me and the device?'"
Fears about the expanding abilities of tech companies crystallized when Google acknowledged in 2010 that its fleet of StreetView cars, which criss-cross the globe taking panoramic photos for Google's online mapping service, had inadvertently collected emails and other personal information transmitted over unencrypted home wireless networks.
Yet many Americans remain ignorant of the extent to which Internet companies are trying to extend their reach.
Google is one of the most aggressively ambitious, investing in the connected home through its $3.2 billion acquisition of smart thermostat maker Nest. Google is also investing in self-driving cars, augmented-reality glasses, robots and drones.

Almost a third of Americans say they know nothing about plans by Google and its rivals to get into real-world products such as phones, cars and appliances. Still, roughly two thirds of respondents are already worried about what Internet companies will do with the personal information they collect, or how securely they store the data.
"We're getting to a point in society where basically everything's going to be tracked," said Richard Armitage, a 46-year-old budget analyst in Colorado who participated in the survey. "They have access to so much data that they could use inappropriately in my opinion."
Google, Apple, Microsoft and Facebook had no immediate comment. Amazon and Twitter did not respond to requests for comment.
But all have said protecting customers' privacy is a top priority, or published strict policies restricting the use of personal data if needed. For instance, storing select data can make online searches and services more reliable.

Public sensitivity about privacy was heightened by revelations of U.S. surveillance activities by the National Security Agency, as leaked by former spy contractor Edward Snowden, said Ryan Calo, a law professor at the University of Washington who recently wrote a paper about the legal and social implications of robotics.
Those concerns will become even more pressing as Internet companies expand the scope of their activities, said Marc Rotenberg, director of EPIC, a privacy advocacy group.
"The links between the online world and the offline world are growing tighter," he said. "It's no longer unplugging your laptop and walking away and rejoining the physical world, because the online world is now following you," he said, citing examples like Google's acquisition of home appliance maker Nest.
Google has said it will not combine user data from Nest products with the data it collects about it users of its other online services, but some privacy advocates remain concerned.
New wearable devices, like fitness bracelets and smartwatches that monitor heart rates and other biological information, will increasingly allow companies to collect biological data, said Jonathan Zittrain, the director of Harvard University's Berkman Center for Internet & Society.
"The whole can become more than a sum of parts," when it comes to personal information, said Zittrain. "Little bits of innocuous data...can add up to very revealing, and sometimes intensely private, insights," about people, he said.
As Internet companies expand their scope of activities, they may not be able to count on the same level of public goodwill they enjoyed as smaller companies. Twenty-seven percent of the survey respondents said they did not think Google adhered to the "Don't Be Evil" slogan that has long been its unofficial motto.
Of the respondents to the survey, 42 percent said they had negative feelings about Internet companies developing drones which both Amazon and Facebook have said they are investigating, while 29 percent felt negatively about robots, which Google thrust to the forefront with its acquisition of Boston Dynamics.
Only 13 percent of respondents indicated negative feelings about Internet companies offering home appliances however.
"It happens to be that there's a constellation of technologies that are next, that are new, that are transforming, and they are unsettling," Calo said. (Editing by Edwin Chan)

Related
Popular in the Community