The No. 2 Villanova Wildcats just won by the greatest margin of victory in a Final Four game, beating the No. 2 Oklahoma Sooners 95-51. Four of the Wildcat starting five scored in double-digits, and Big 12 Conference Men's Basketball Player of the Year Buddy Hield of Oklahoma was held to nine points. Villanova's dominance extended to scoring on touchdown-like plays:
With plays like that popping off on the Final Four court in Houston, Texas, Villanova shot 71 percent from the floor, fully deserving to advance to their first National Championship game in 31 years.
The only other team over the past month of college basketball that's been beating teams like that is the UConn Huskies women's basketball team, who will play Oregon State in the Final Four on Sunday. Head coach Geno Auriemma's team has won 73 consecutive games, which last week, prompted Boston sportswriter Dan Shaughnessy to claim that they're "killing the women's game."
Nobody likes to see the big star go down. Also, Villanova has been blowing out teams all tournament. Way to kill the men's game, Wildcats:
So, what's really the issue at hand? Are we really comparing the UConn women's basketball team, which is the greatest basketball program since John Wooden's UCLA in the '60s and '70s, to Villanova, a good team in a soft field this year featuring zero high-quality NBA prospects? Well yes, as a thought exercise. Let sportswriter Jessica Luther sexsplain this to you:
Despite Villanova's historically best attempt, men's college basketball is alive, folks. Whew!
Related
Before You Go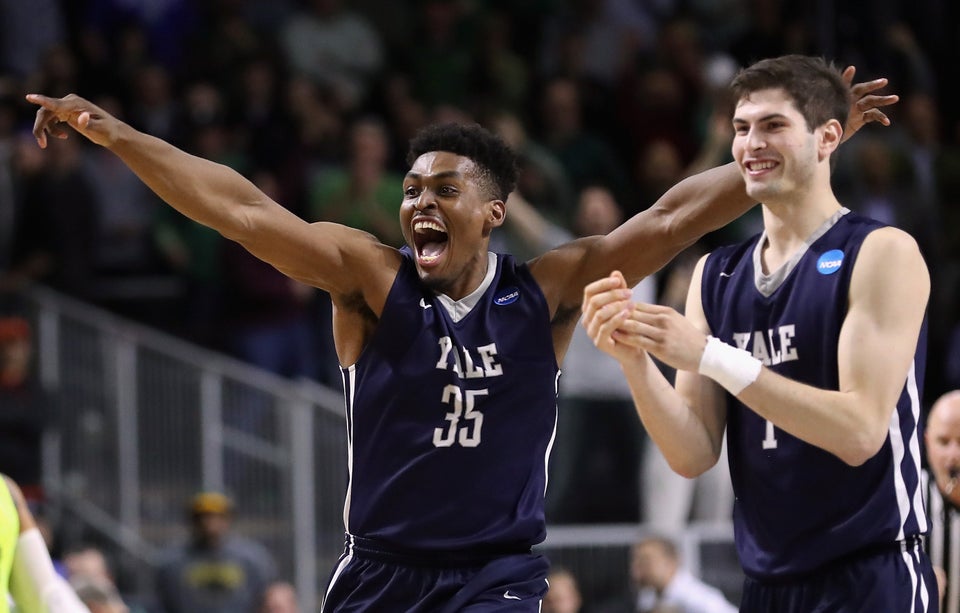 March Madness 2016
Popular in the Community