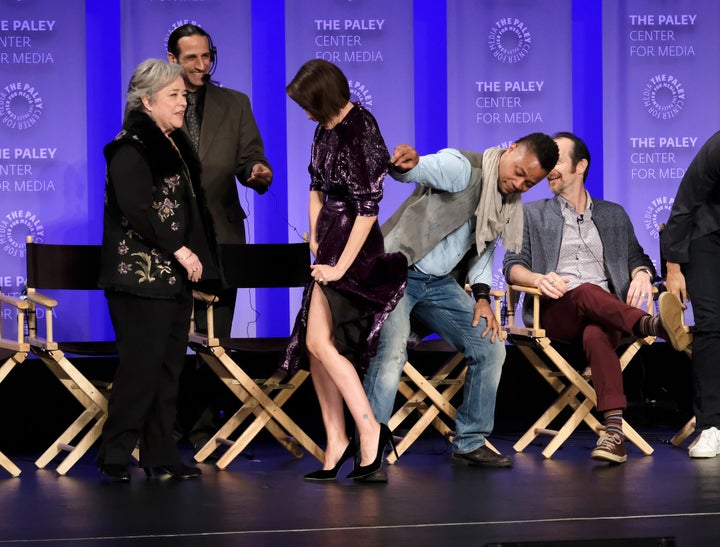 While Paulson greeted costar Kathy Bates at Los Angeles' PaleyFest, Gooding crept up behind Paulson and pulled her skirt up. A surprised Paulson eventually realized what was happening and tugged her skirt down.
Whether or not it was intended as a playful moment between Paulson and Gooding, who also worked together on "The People v O.J. Simpson: American Crime Story," some Twitter commenters expressed their surprise.
The Huffington Post has reached out to reps for both actors and will update this post accordingly.
Popular in the Community