A high school valedictorian who tweeted seemingly innocuous photos of her graduation last week drew major backlash -- and subsequent support -- by mentioning that she is undocumented.
Mayte Lara Ibarra of Austin, Texas, said she graduated from Crockett High School with a 4.5 GPA and a full ride to the University of Texas.
"Oh and I'm undocumented," she wrote, adding a Mexican flag emoji.
The tweet garnered more than 9,400 retweets and about 20,000 likes before she deactivated her account, according to NBC News.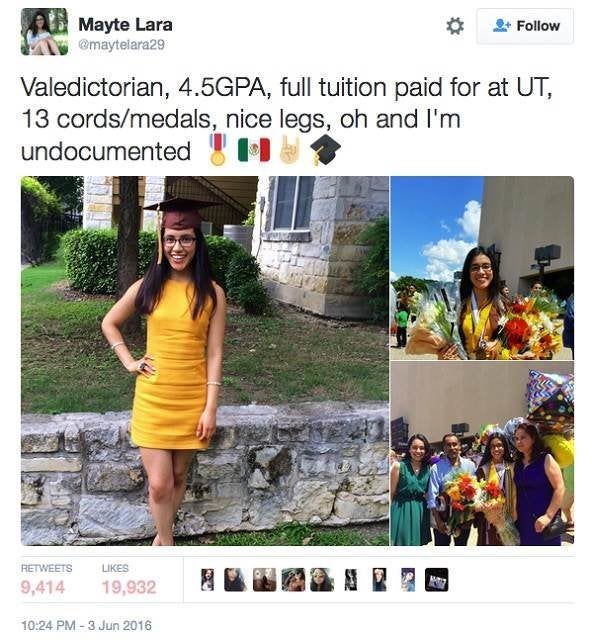 People began using the hashtag #MayteLara on Twitter and Facebook to share their thoughts.
A barrage of anti-immigrant commentary ensued, much of which alluded to presumptive Republican nominee Donald Trump's plan to build a wall along the United States' border with Mexico:
Some, however, offered measured responses:
And many rushed to defend the graduate, throwing their full support behind her and her accomplishments:
Crockett High School did not immediately return a request for comment.
Texas passed a pioneering law in 2001 that allows undocumented immigrants to pay in-state tuition at public universities after graduating from a state high school or obtaining a GED diploma. To take advantage, students must have lived in the state for three years.
UT Austin would not specifically comment on Ibarra's case, but said someone's immigration status is not a factor in determining admission.
"In accordance with state law, Texas universities — including the University of Texas schools — have for decades granted two-semester tuition waivers to valedictorians of Texas public high schools, without regard to their residency status," Kylie Fitzpatrick, a media relations specialist at the school, said in a statement. "State law also does not distinguish between documented and undocumented graduates of Texas high schools in admissions and financial aid decisions. University policies reflect that law."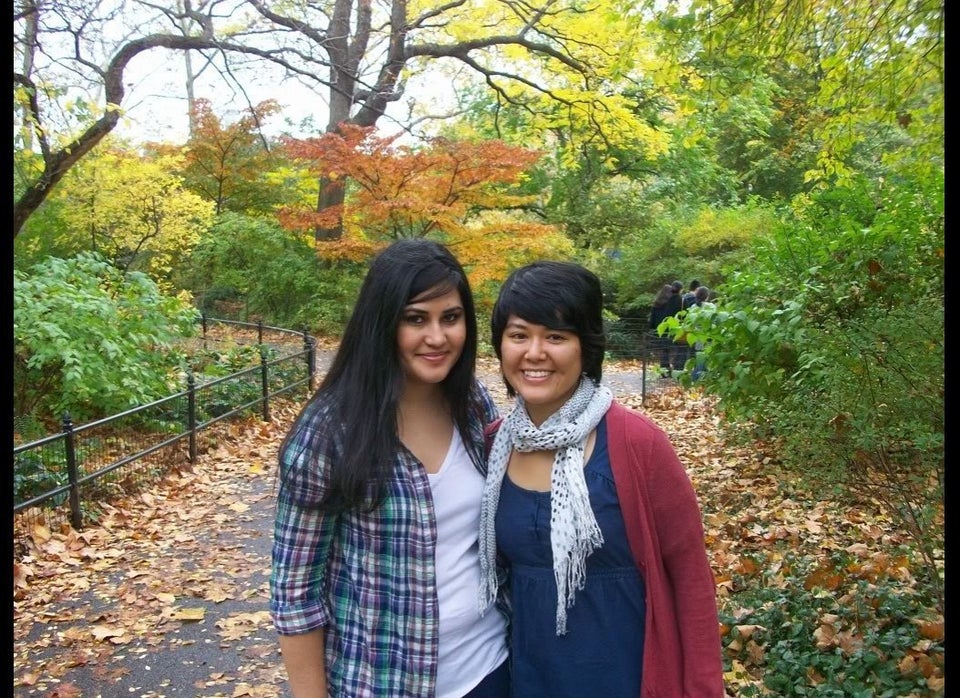 Undocumented and Unafraid
Popular in the Community