Maybe you haven't thrown everything away yet. Maybe you're able to enjoy social media and mobile app games in moderation.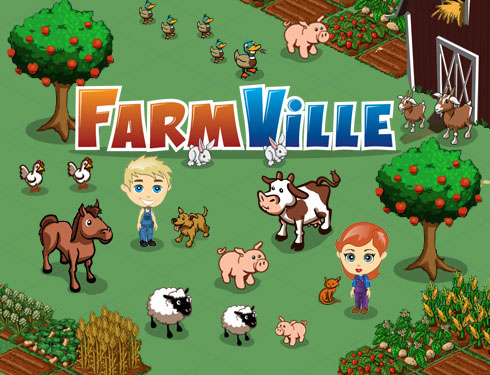 Unfortunately, that's not what companies like Zynga and King -- companies that develop popular gaming applications for social media and smartphones -- want to hear. They want to hear that you're staying up until dawn making sure no one else is harvesting your crops or that you're paying real money to unlock the next set of levels in Candy Crush Saga.
The companies that develop these games have received their fair share of criticism for being addictive, exploitative and for wasting people's time. Yet there doesn't seem to be the same stigma here surrounding online gaming of the past -- these games are somehow less "nerdy," more cloyingly egalitarian.
Twenty-seven-year-old Andrew Webb is bordering on the target consumer for such companies. Webb plays Candy Crush Saga and The Simpsons: Tapped Out (developed by Electronic Arts) on his iPhone. While he has yet to pay money for either of the games (both have items you can purchase "in-app"), he spends one to two hours on them daily, and says it's proven damaging to his relationship with his wife of three months.
"After a few weeks of her quietly suffering...we had a conflict resolution and agreed that our bedroom is an app-free zone," explains Webb. "No games or apps are allowed to be played or opened in our bedroom."
"It was a rough transition," he adds. "But when I realized I wasn't providing my wife with the quality time she needed and deserved I didn't want to be selfish anymore and decided to make that sacrifice for her."
Webb says he continues to play both games when his wife is otherwise occupied.
Thirty-one-year-old Mia, who prefers her last name not be published, is now at home during the day and started playing trivia games on her phone to "keep [her] mind active."
What began as an innocent pursuit snowballed into an obsession for Mia.
"I downloaded a new app, The Pryz Manor, in August and became completely hooked," she explains.
"The game pairs you with another player to work together to guess topics and I think it's that social aspect that drew me in. When you get paired with another player and you're doing well, there's kind of a social obligation that kicks in to make you keep playing."
Mia says she never spent any money on the game, but notes her relationships with family and friends suffered.
"I would wake up before the kids in the morning to play and try to get them to bed early in the evenings so I could get back online," she says. "I even cancelled a reunion lunch with my friends from school -- a really rare event -- so that I could spend the free afternoon playing."
Once Mia recognized she was taking her gaming too far, she set a strict, daily time limit for herself.
"It was pretty hard at first," she says, "but I'm enjoying having my life back."
Fortunately for Andrew and Mia, both their stories end in self-awareness and recovery, whether through intervention or sheer willpower, while others continue to languish in silence.
I would not dare tell someone how to live his or her life, and we all have our vices to be sure. The sun may never set on Farmville, but hopefully a generation of people will be able to look back and say, I have not wasted my life and alienated those around me by buying fake cows and harvesting fake crops for hours on end under the guise of improving my social connections.
Popular in the Community