When Leonardo DiCaprio finally won Best Actor for his role in "The Revenant" at Sunday's Academy Awards ceremony, all eyes -- and cameras -- were on him.
And thank goodness they were because one photographer busted him during a candid moment -- hunched over in his seat, using his phone while his coveted Oscar sat on the floor. (To see the original picture, click here).
What exactly was Leo doing? Maybe tweeting or snapping a shot of his award or perhaps texting. But one thing is for sure, the very human moment caught on camera presented the Internet with a Titanic opportunity to make fun of him.
Once the photo made its way onto Reddit on Monday, it soon became the subject for a popular thread called "PsBattle." Short for PhotoshopBattle, a PsBattle is when Redditors take a photo and post Photoshopped versions of it.
So, were the Photoshopped versions funny? Does a bear attack Leo in the woods?
Check out Leo making good use of his Oscar as a toilet-paper holder: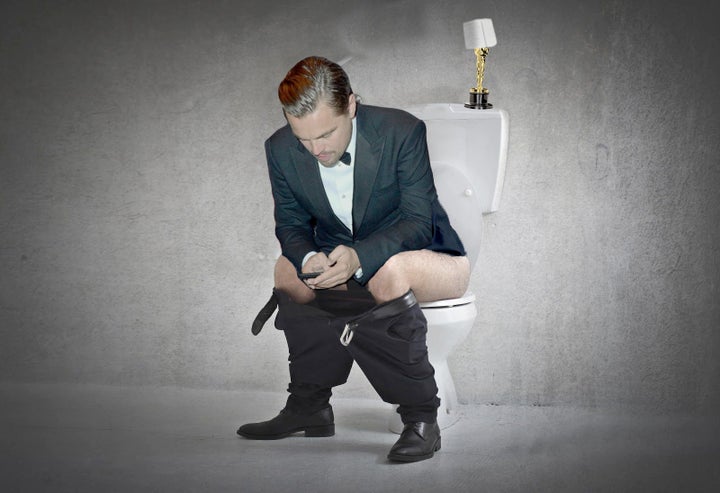 What his Oscar win would have looked like in an alternate universe: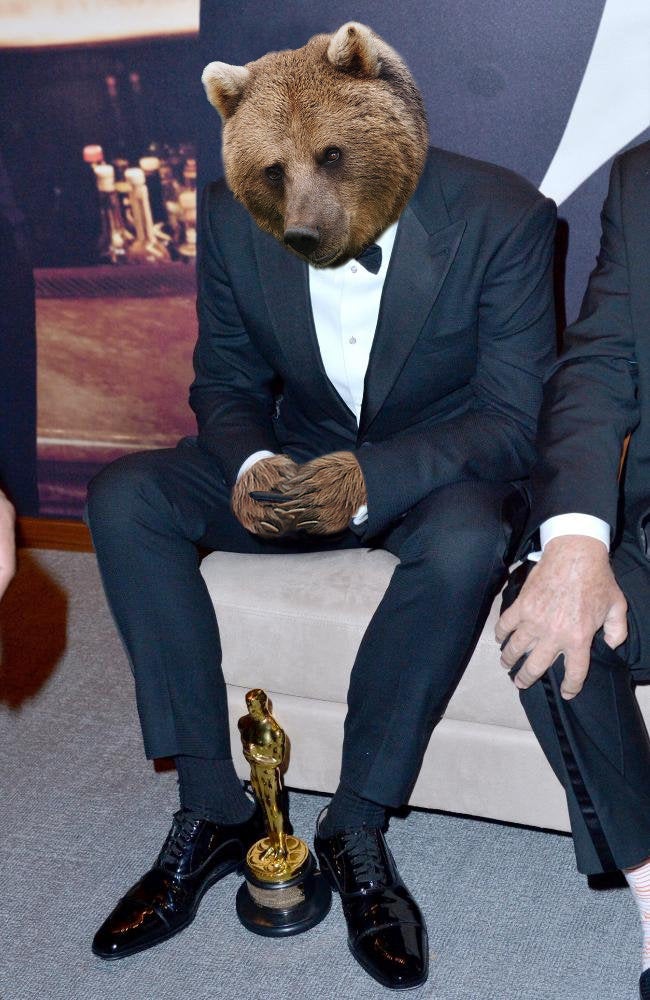 A metaphor for how difficult it was for Leo to finally snag himself an Oscar: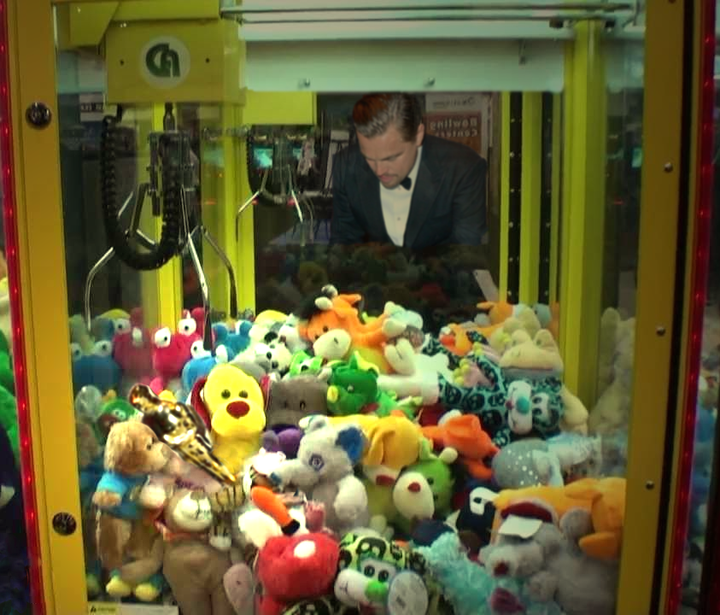 Here's Leo hanging out with a really adorable Corgi: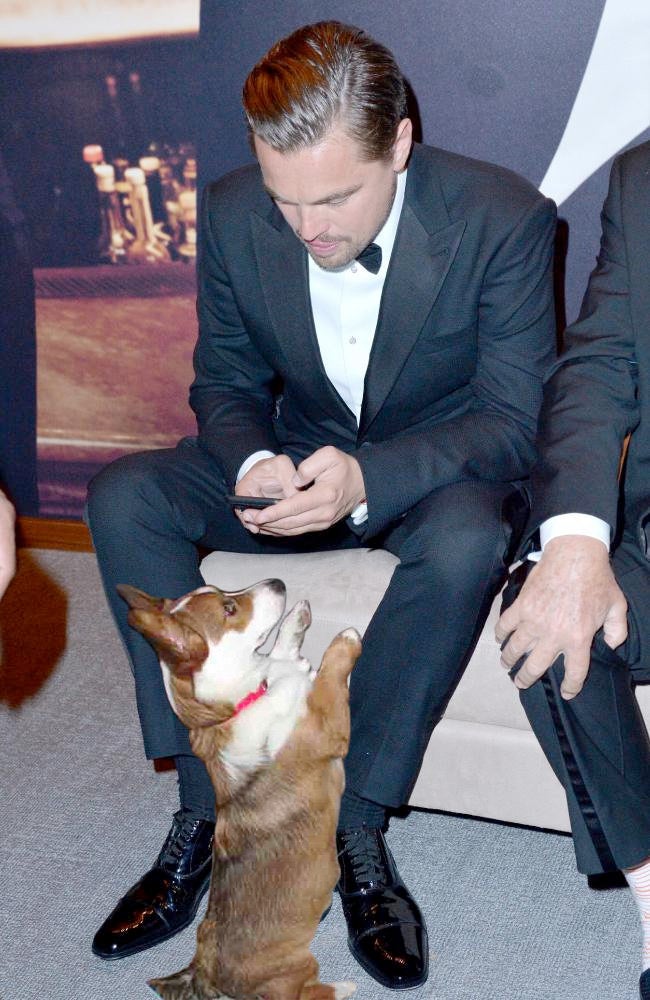 His cinematic achievement was downplayed in Reddit user Oxilixo's picture that's captioned: "Almost every living person on this planet deserves an Oscar."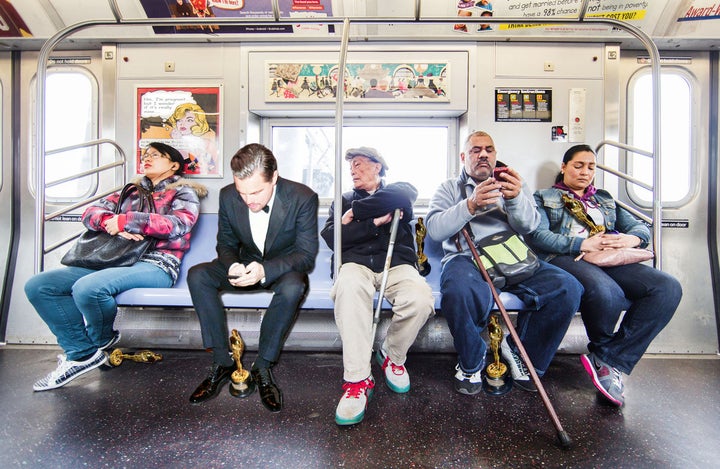 This Photoshopped gem had an obligatory nod to the classic "Sad Keanu" meme, circa 2010: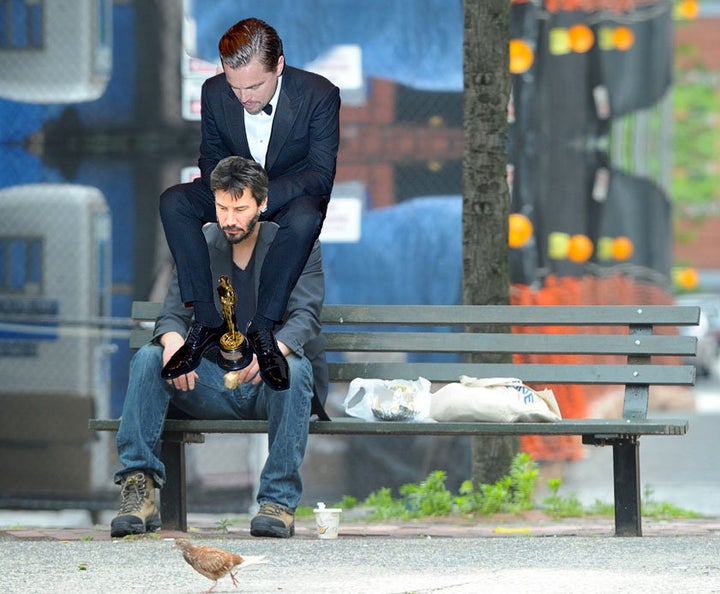 DiCaprio cries in this version simply called "Maybe next time, Leo" in which he clutches a Golden Globe: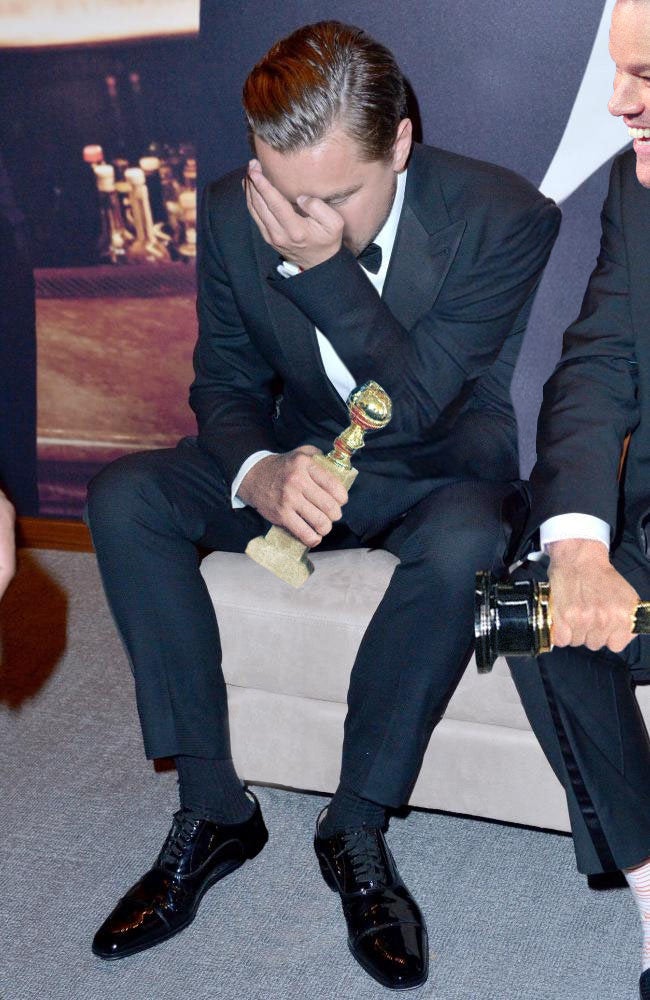 Here's what it would look like if Steve Harvey hosted the Academy Awards and accidentally gave the Oscar to Matt Damon: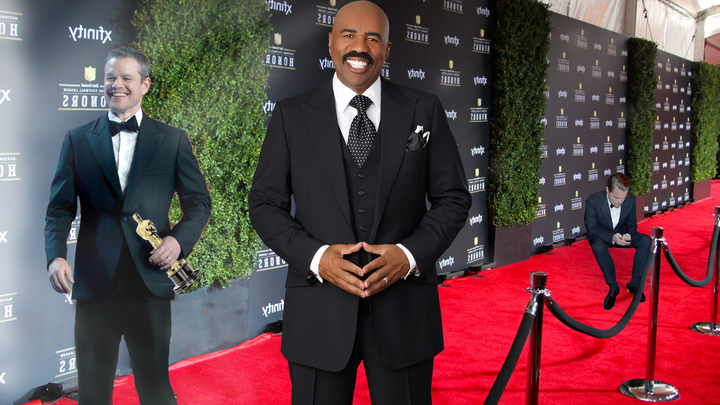 But the fun didn't end with that one photo. Another moment where Leo's about to rip open a package of Girl Scout cookies -- with his tongue licking his lips in anticipation -- was also caught on camera. (To see this original image, click here.)
One Redditor explained why so many people desperately want an Oscar trophy: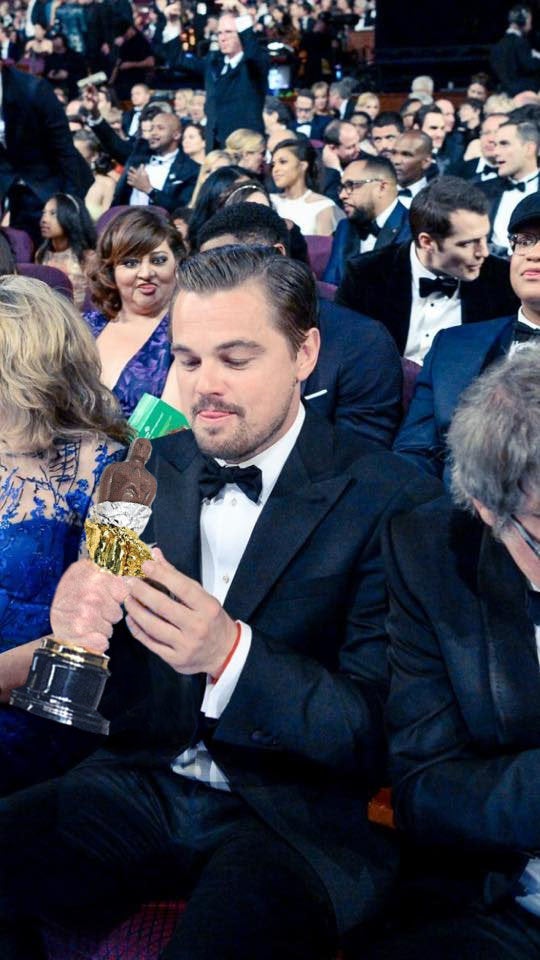 Here, bald Leo is very excited about Rogaine for Men: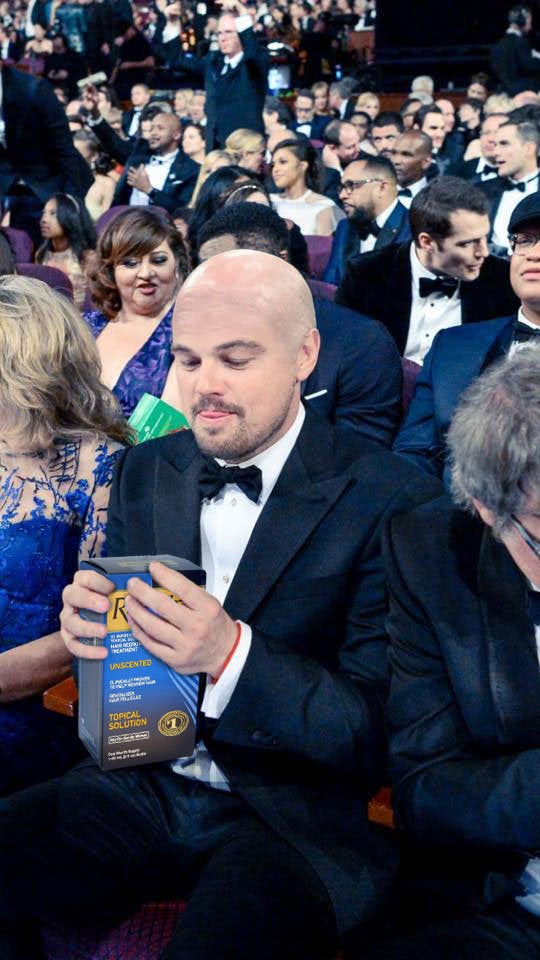 Leo DiCaprio channels Walter White …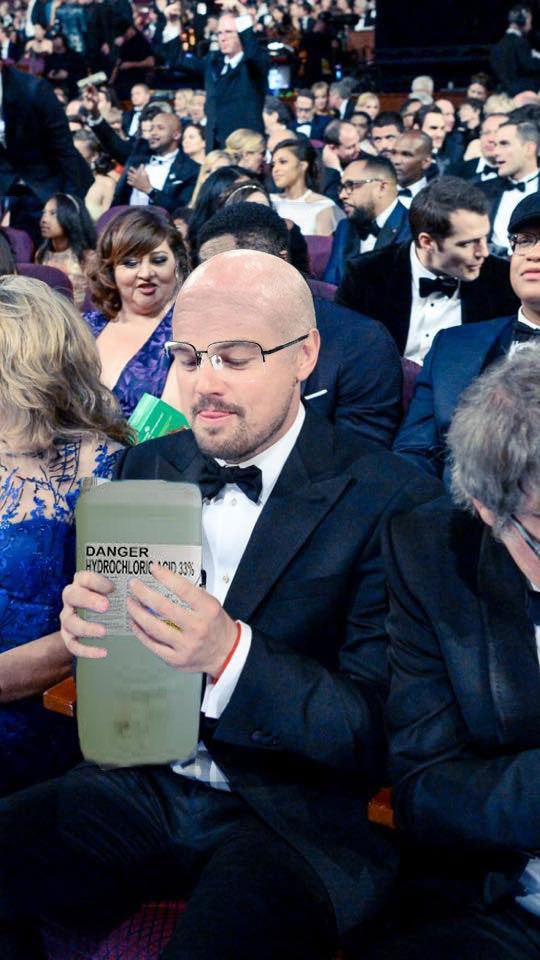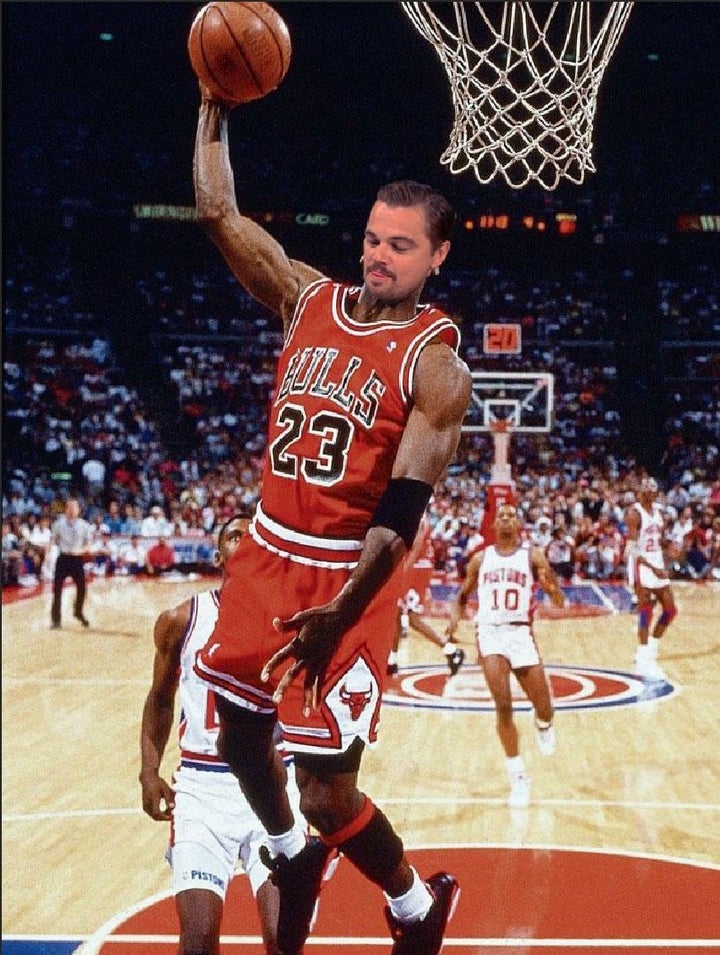 … and a very excited bank teller.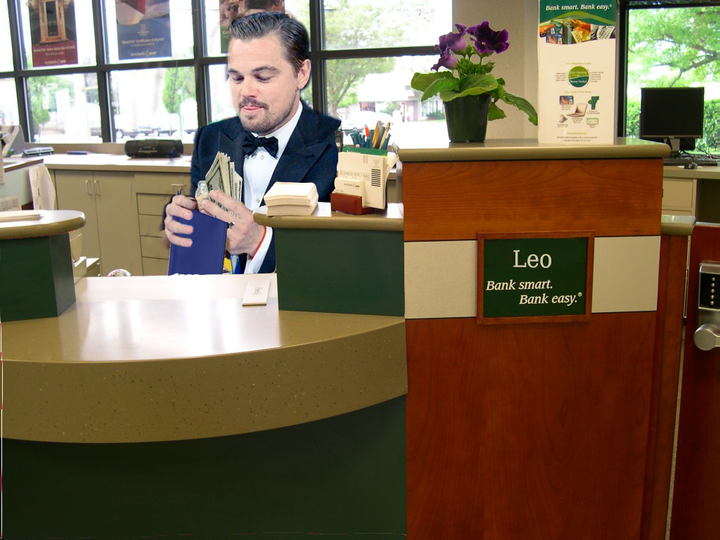 Finally, no meme about DiCaprio's Oscar night would be complete without a nod to his Academy Award-winning role. Leo copped to eating real bison liver during the filming of "The Revenant" to get his honest reaction to it on film. So this Redditor believes he's now addicted to it: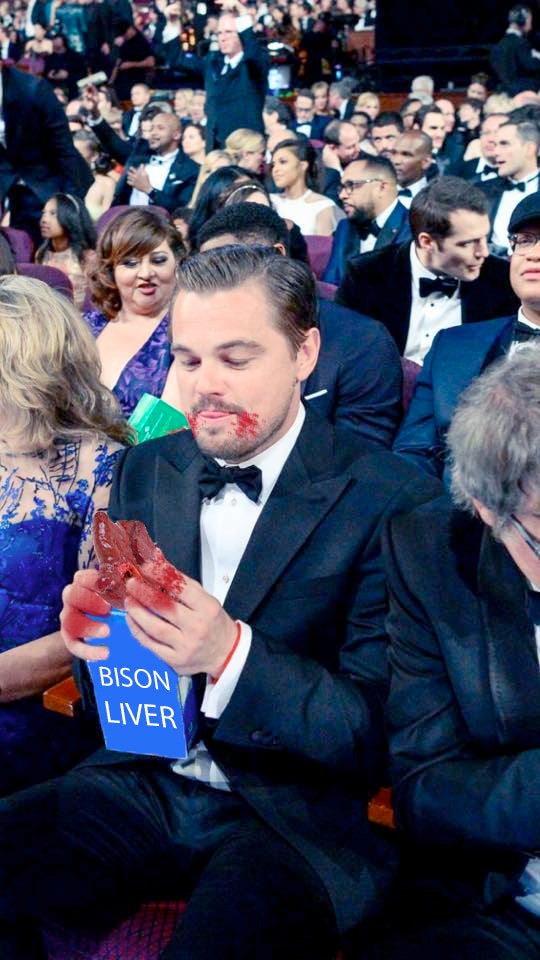 Calling all HuffPost superfans!
Sign up for membership to become a founding member and help shape HuffPost's next chapter
BEFORE YOU GO
PHOTO GALLERY
Leonardo DiCaprio Style Evolution