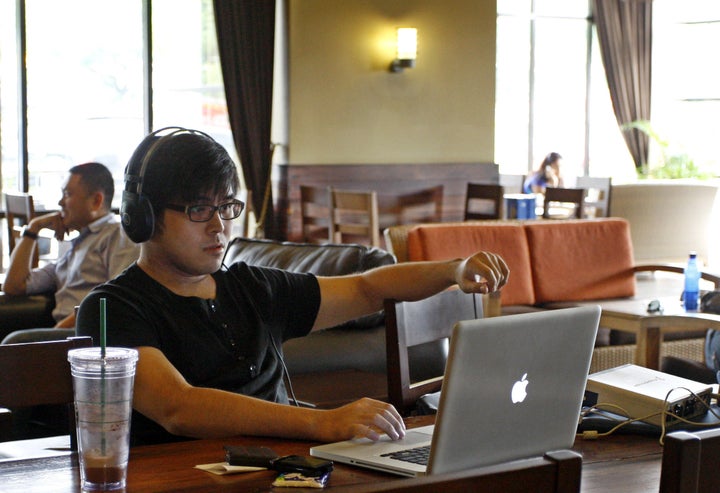 Pirating music and movies? Your Internet provider might tell you to stop.
Wireless carriers including AT&T, Verizon, Comcast, Time Warner Cable and Cablevision have joined with entertainment leaders like the Motion Picture Association of America and the Recording Industry Association of America to help curb pirating through a warning system that will give a customer six strikes before implementing measures like slowing Internet speeds.
Called "Copyright Alerts," users suspected of uploading or downloading pirated content will get up to six alerts in the form of emails or pop-up messages. Telecom companies won't shut down the Internet or turn over names to the entertainment companies, but could take "mitigation measures" that might include slowing web speeds, redirecting the users to a landing page until they contact the ISP to talk it over, and more
Users can also ask for an independent review if they think they've received a warning incorrectly. The telecomm and entertainment companies will form a new organization called the Center for Copyright Information to help implement the system and educate consumers.
"Consumers have a right to know if their broadband account is being used for illegal online content theft, or if their own online activity infringes on copyright rules - inadvertently or otherwise - so that they can correct that activity," said James Assey, Executive Vice President of the National Cable & Telecommunications Association, in the statement.
Consumer advocates applauded the measure for its potential to be an "important educational vehicle," but also cautioned that rights violations could result depending on implementation.
"Whether the agreement will meet its educational promise or instead will undermine the rights of Internet users will depend on how it is implemented," the Center for Democracy and Technology and Public Knowledge said in a joint statement. "Among our concerns, we are particularly disappointed that the agreement lists Internet account suspension among the possible remedies. We believe it would be wrong for any ISP to cut off subscribers, even temporarily, based on allegations that have not been tested in court. "
Support HuffPost
The Stakes Have Never Been Higher
Related
Popular in the Community