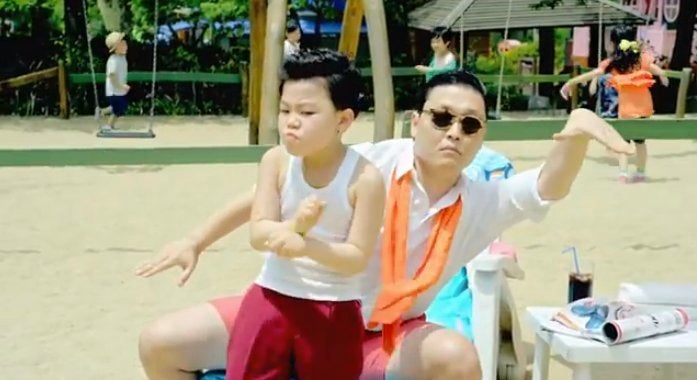 Ch-ch-ch-changes: Market research firm NPD Group is out with new research this week indicating that a milestone of music will soon be upon us: The percentage of Americans who listen to music on the Internet -- on services like Pandora, Spotify, YouTube and Rhapsody -- is closing in on the percentage of Americans who listen to music on traditional platforms like FM/AM radio and the compact disc, NPD found. Soon, Internet music listening will surpass the radio and physical media, and the Era of Internet Music will officially begin.
Indeed, NPD's findings augur an imminent sea change in the way that Americans get their music. Traditional avenues like radio and CD have seen steep declines of double-digit percentage points over the past few years, especially among young listeners. Emerging, Internet-enabled avenues like Pandora and YouTube are surging skyward (again, especially among young people).
The trend appears irreversible: As more and more drivers replace FM and AM talk jockeys on their daily commutes with Rdio and Spotify on their smartphone, or Pandora or Slacker Radio apps pre-installed on their car's dashboard computers, Internet radio will eventually eclipse the radio star.
And though the decline of the traditional musical channel seems written in stone, one larger question that will define this new Internet Music Era remains: Is it just the method for listening to music that's shifting, or is the actual music we're listening to shifting as well? Are apps like Pandora and Spotify really broadening our horizons, or are they simply providing a more convenient channel to listen to the same old artists and the same old hits? Are we toppling the hegemony of the major labels and cookie cutter acts, or are we reinforcing it?
Is the music changing, or just the way we get it?
There are valid arguments to be made in both directions: Spotify, a trendy desktop and smartphone application that provides free on-demand access to an enormous catalogue of music, publishes a regularly updated Top 100 list for its service that hews incredibly closely to the more traditional Billboard Top 100. Familiar acts like Maroon 5, Ke$ha, Rihanna and Justin Bieber dominate, just as they do on Casey Kasem's weekly countdown.
When Spotify recently released the list of songs that were played most often on the service since it landed in the U.S. last summer, it was yet another coronation of Adele, fun. and (spoiler: You're about to have this song stuck in your head for the next hour) "Somebody That I Used To Know." The usual musical suspects, in other words.
There are wrinkles, however. At No. 2 on Spotify's current top chart (and Billboard's, too) is Psy's "Gangnam Style," a Korean pop hit that none of us would have ever heard of without YouTube or Reddit. Farther down on Spotify's list, too, you'll find tunes by emerging artists who might never have scratched FM radio: the unconventional rapper Kendrick Lamar, sleepy Wisconsin minstrel Bon Iver, sultry British twosome The xx.
Anecdotally, I can say with certainty that YouTube and Spotify have diversified my tastes, allowing me to discover far more eccentric acts than I was in the pre-Spotify Rick Dees days of my life. Two of my friends and I share a collaborative playlist on Spotify called "2012 Notable Albums," in which any group member can add songs in order to share what the sounds he's digging at the moment. It currently has over 100 albums and over 1000 tracks, and is full of acts that I never would have experienced by just listening to the radio and reading Rolling Stone.
For my friends and me, then, the Spotify/Pandora/YouTube revolution is real: We're exploring far-out artists and genres, comparing playlists, dipping our toes into foreign pools. How many of you, too, have noticed your tastes expanding?
We want to hear from you: Have any online music services -- Pandora, Rhapsody, MOG, Spotify, Rdio, YouTube, VEVO, whatever -- changed your musical tastes or opened you up to new genres or artists? Or are you simply using these services to play the music you would normally enjoy? Has the availability of music online altered your preferences in any meaningful way, or has it just shifted the location of where you can find your traditional favorites?
Let us know in the comments below or by shooting me an email to jason.gilbert@huffingtonpost.com
REAL LIFE. REAL NEWS. REAL VOICES.
Help us tell more of the stories that matter from voices that too often remain unheard.
BEFORE YOU GO
PHOTO GALLERY
Top 9 Countries For Unauthorized Music Downloads