During her keynote interview at the BlogHer conference in New York City last Friday, Gwyneth Paltrow talked about raising kids in the digital age.
Though the actress said 11-year-old Apple and 9-year-old Moses both have iPads, she added that her daughter is "furious" that she still doesn't have a phone.
"I don't want to get her a phone! It's so young!" Paltrow exclaimed. "She's like, 'this friend has one and this friend has one,' and I'm like, 'you're 11!'"
Though the mom wants to set boundaries, she's also willing to make concessions -- like letting Apple have a private Instagram account. "I don't particularly love it, but I don't know, this is the world we're in," she said, adding. "I also don't want to say 'you can't do this,' and I don't want to create a covetousness around all this that she's not allowed to do."
Paltrow also knows she's not alone in her concerns. "Obviously the Internet and Internet safety is a huge thing for any parent. It completely freaks me out," she said.
"There's an aspect of it that's really dangerous but you try to deal with it as you can," the actress continued. "It's a conversation I have a lot with my friends who are moms, but hopefully I can stave it off for a little while longer."
You're not alone, Gwyneth.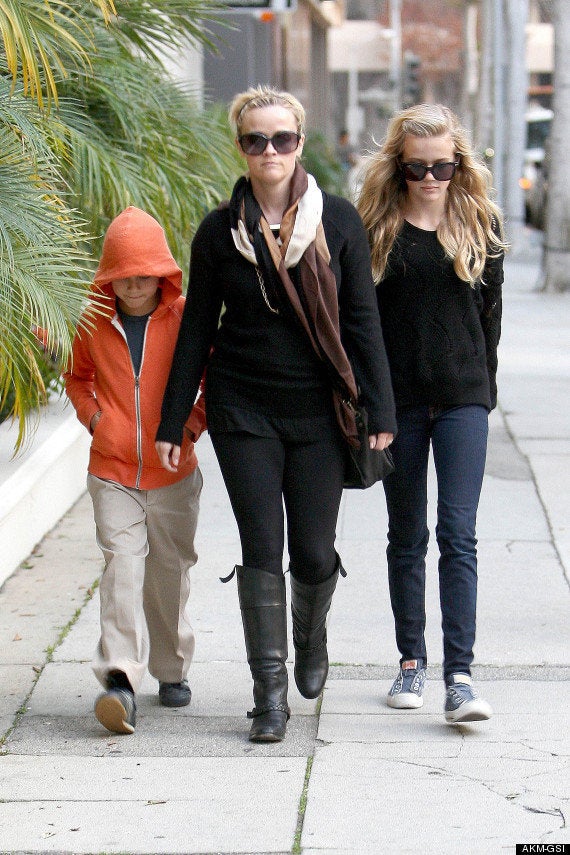 Celebrity Moms With Their Kids
Support HuffPost
A No-B.S. Guide To Life
Related
Popular in the Community