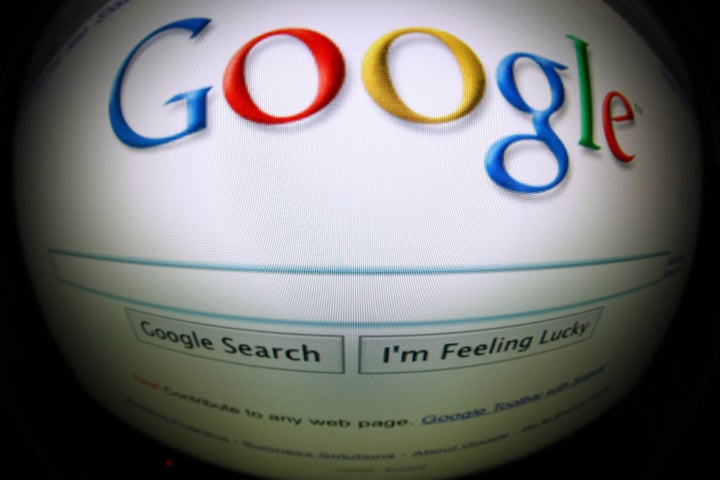 The Evolving Web: Mapping the World's Data
Web 2.0 has been largely about social sharing, collaboration and user-generated content -- contributing to a more detailed web of information. But much of the information presented throughout the Web until recently has tended to be isolated content lacking relevant and dynamic context about how entities -- including people, objects, interests, locations, events or decisions -- are connected.
As we move towards Web 3.0 and the Semantic Web -- characterized by related, contextualized and personalized data -- there's a growing push for more robust context and relationship mapping. Several companies, from search engines to social networks, have already begun mapping and graphing the way their customers use, interact with and understand data.
Google's Knowledge Graph: Connecting Data Across the Web
Google's Knowledge Graph -- which connects objects or nodes through their relationships to other entities -- is an example of this shift towards relating and contextualizing data.
Google describes the Knowledge Graph as a "collection of the people, places and things in the world and how they're connected to one another."

Shashi Thakur, Technical Lead at Google, explained, "The way Google is trying to build information about real world connections is by building a Knowledge Graph" which collects "information about objects in the real world. The object could be a person, could be a book, could be a movie and many other types of things. For example, for a famous person, we collect relevant data about them... We can also connect that person to closely related objects in the Knowledge Graph."
A Google search for the word "Kings," for example, returns traditional results in addition to related news results, a map with location-based results, related images and results based on social media connections. The Knowledge Graph also makes it easy for users to distinguish their search by presenting various entities attached to the particular search term. In this case, the Knowledge Graph segments information between the LA Kings hockey team, the Sacramento Kings basketball team and the television series called Kings.
But Google isn't the only one leading this effort; companies from Facebook to FindTheBest to Hunch have at their core a platform that connects and maps out relationships.
Facebook's Social Graph: Connecting People and Objects Through Relationships
Facebook's Social Graph is all about connecting people with things like photos, events, pages, interests and check-ins. Each of these entities is connected to each other through relationships, placing them within a broader context.
Through the social network, users are placed into a context of friends and colleagues, shared schools, locations and interests, and mutual events and photos; as Facebook grows its user-base, the web of connections will expand exponentially.
FindTheBest's Decision Graph: Mapping How Consumers Make Decisions Online
FindTheBest's Decision Graph maps data in two ways. First, the data-driven comparison engine joins and graphs related data, putting information into context. Second, it maps how people make purchase decisions online by learning what factors consumers take into consideration when making a decision.
To help users make informed decisions, FindTheBest provides related and contextual data around each product and service by joining relevant comparisons and listings. For example, FindTheBest's Colleges comparison pulls in data from several related comparisons including the College Accreditation comparison, the Campus Safety comparison and the Student Loan Default Rates by School comparison -- creating a robust context for understanding the data.
Through charts and graphs around related data, FindTheBest makes it easy for users to see ranges and averages of various metrics. In the Cars comparison, for example, the charts show how a particular car's price, gas mileage, horse power and torque compares to the average price, gas mileage, horse power and torque for all other cars by the same manufacturer, other cars of the same category and all other cars in general.
But FindTheBest is also learning which factors are most important to consumers making decisions online. For example, when consumers are interacting with filters on FindTheBest's Smartphones comparison or looking to find a financial advisor in their area, the Decision Graph captures which features are most important by analyzing the filters that are most frequently used to make a decision. As more data accumulates, the Decision Graph will also learn which products are most often compared and why one product wins out over its competitor.
As FindTheBest makes data more transparent and accessible and helps consumers to eventually inform businesses about which features are important to them, the comparison engine is putting the power back into the hands of the consumers, and helping to inform businesses how they can stay competitive. Last year's McKinsey Report on big data explains this process.
Hunch's Taste Graph: Connecting People With the Things They Love
The Taste Graph connects people with the things they love -- from books and gadgets to music, restaurants, fashion, games and destinations -- by analyzing six main data sources including: Hunch questions, ratings, interests on Facebook, location-based information, social connections and user uploaded data.
According to its page on CrunchBase, Hunch is "mapping every person on the Internet to every entity on the Internet and their affinity for that entity.... Hunch creates a taste profile by asking them a series of questions which range from serious to profound..."
After collecting and understanding these data-points and the relationships between people with shared tastes, Hunch offers users personalized recommendations.
The companies mentioned above are just four examples of a growing number of sites currently creating graphs that relate, connect and map information on the Web; as we move towards a more semantic web, this trend will only continue.
Calling all HuffPost superfans!
Sign up for membership to become a founding member and help shape HuffPost's next chapter