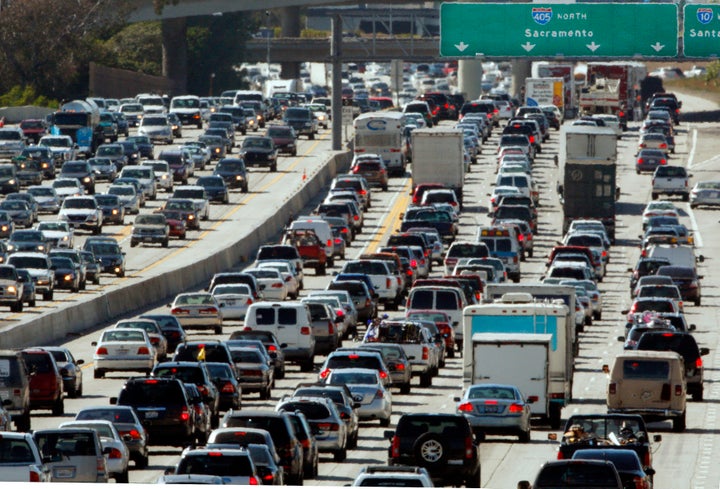 Internet traffic is set to quadruple in the next four years.
According to Cisco's Visual Networking Index Report, growth in smartphones, tablets and other web-connected devices will drive up Internet traffic to 80.5 exabytes per month by 2015. To get a sense of what this means, researchers estimate that all printed material equals about 200 petabytes, which is equivalent to approximately one-fifth of a single exabyte. Some say an exabyte is equal to the data representing all words ever spoken. Back in 2004, global monthly web traffic passed 1 exabyte for the first time -- meaning in that 11-year span, it will have multiplied by a factor of over 80.
Forty percent of the global population will be online by 2015, creating a zettabyte of traffic in that year, the report states. A zettabyte equals 1,000 exabytes, and is a quantity of information so vast it's nearly impossible to visualize. A zettabyte is equal to one billion terabytes. One terabyte of audio equals about 2,000 hours of audio.
The researchers also stated that by the end of this year, there will be more networked devices than people on earth, and by 2015, there will be twice as many networked devices as there are people on earth.
By 2015, the world will be watching three trillion minutes of web video per month, according to Cisco's research. That amounts to one million minutes each second. Web video currently is 40 percent of Internet traffic and is predicted to hit 62 percent by 2015.
The study also forecasts that Asia will displace North America by 2015 as the region generating the most web traffic. Asia will generate 24.1 exabytes per month to North America's 22.3 exabytes per month, Cisco estimates. By country, Canada, France, Britain, and South Korea will all also consume more data per person than America.
The study also demonstrated the coming decline of the personal computer: By 2015, only 87 percent of web traffic will derive from PCs, compared to 97 percent last year. What's more, mobile data traffic will increase 26-fold by 2015, coming to represent 8 percent of all traffic. By the same year, wireless traffic will overtake wired traffic, with Wi-Fi and mobile devices coming to account for 54 percent on traffic to wired traffic's 46. In 2010, wired devices made up 63 percent of traffic.
Cisco also notes that the rise of the cloud is a crucial trend to keep an eye on, especially in gaming. Though online gaming is only 0.03 percent of traffic today, Cisco predicts that it could become one of the biggest traffic generators should cloud gaming become even more popular.
REAL LIFE. REAL NEWS. REAL VOICES.
Help us tell more of the stories that matter from voices that too often remain unheard.