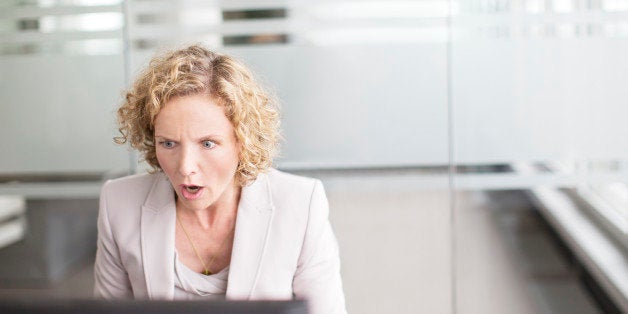 Americans are just as mean on the Internet as you thought they were.
Twenty-eight percent of Americans admit to participating in "malicious online activity directed at somebody they didn't know," according to an online survey of 1,125 adults by YouGov -- including making fun of a stranger or deliberately making controversial or inflammatory statements meant to annoy strangers. Another 23 percent have "maliciously argued over an opinion with a stranger" online.
In other words, about one quarter of all Americans might be Internet trolls -- people who say things that are purposefully offensive in order to upset people.
Most Internet trolls are men, according to YouGov, and most are on the younger side: Millennials are twice as likely to participate in such behavior as people aged 55 and over. There are probably trolls who don't even know that they're trolls: 55 percent of those YouGov surveyed said they had never heard the term "Internet troll."
Seventy-seven percent of those surveyed said they believe anonymity makes people more likely to be trolls. Increasingly, the Internet as a whole seems to agree: As trolling and threats have become more serious, more sites are making members use their real names to post comments. Sites like Reddit and YouTube also try to keep trolls at bay by letting users vote for comments, pushing them towards the top if people vote for them and down when people vote against them.
But the best way to fight trolls, at least according to the YouGov survey, is to ignore them -- the preferred tactic of 37 percent of respondents.
Related