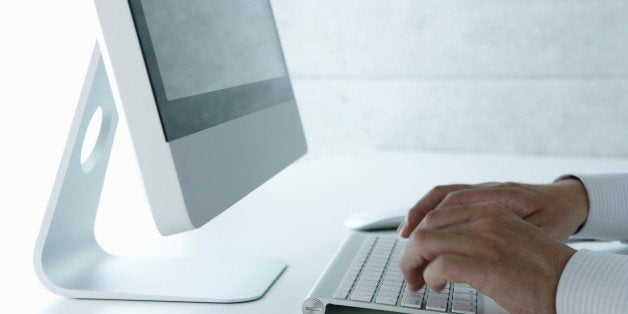 The Internet can be a major time-waster and many of us have vowed to spend less time online -- but research suggests Internet users are actually healthier. A study released Oct. 22 says older Internet users are more likely to undergo cancer screenings and live cancer-preventive lifestyles than those who are not often online.
Researchers found 72.9 percent of consistent Internet users have had a colorectal cancer screening compared with just 51.7 percent of non-users, according to the study published in Cancer Epidemiology, Biomarkers and Prevention. The American Cancer Society reports that colorectal cancer screenings can cut cancer incidence by one-third.
Data for the study was taken from the English Longitudinal Study on Aging every two years between 2002 and 2011, from 5,943 people over 50 in England. Respondents reported their habits on a variety of topics including Internet use, health screenings, smoking, and physical activity.
The study also revealed Internet users were 50 percent more physically active and 25 percent more likely to eat at least five servings of fruits and vegetables a day than non-users. In addition, just 6.6 percent of Internet users reported smoking compared with 13.3 percent of non-users and 11.4 percent of intermittent users.
Numerous studies have shown the benefits of exercise and a nutrient-rich diet. The American Institute for Cancer Research estimates that 30 percent of cancers can be prevented with just a healthy diet and exercise plan.
"The interesting aspect here is a dose-response relationship between Internet use and cancer preventive-behaviors: Intermittent users were more likely to have cancer-preventive behaviors than never-users, and consistent users were more likely to have cancer-preventive behaviors than intermittent users," researcher Christian von Wagner, lecturer at University College London, said in a release.
Another study on Internet use and health outcomes found over 63 percent of adult Internet users had looked up health information for themselves or others online. Researchers say the study shows the ability of the Internet to provide information on health and improve cancer outcomes, despite socioeconomic disparities in Internet use.
"Our findings indicate that Internet use among older people should be targeted," von Wagner told The Huffington Post. "More importantly that efforts should be made to reduce the social disparities -- particularly by education and wealth -- in Internet use."
Calling all HuffPost superfans!
Sign up for membership to become a founding member and help shape HuffPost's next chapter
BEFORE YOU GO
PHOTO GALLERY
12 Websites To Aid Your Reinvention