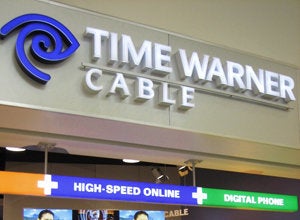 Time Warner Cable on Thursday afternoon shelved its plan to impose excessive Internet fees against those who use the Web for more than email and basic surfing.
The cable giant backed down under intense public pressure that bubbled up from the grassroots and culminated in calls by leading politicians to end the price gouging.
Time Warner Cable had been testing new Internet use penalties on people in Beaumont, Texas, and planned later this year to launch trials in Rochester, N.Y.; Austin and San Antonio, Texas; and Greensboro, N.C. If successful, Time Warner Cable execs planned to impose this cost structure upon the company's 8.4 million broadband subscribers in 32 states.
Smothering Internet Video
The scheme would have forced consumers to pay up to $150 a month for full access to the Internet -- an inflated pay-per-byte rate that the company hoped would dampen popular enthusiasm for online video watching, and stem the migration of viewers from cable television to online video sites like Hulu.com.
As justification, Time Warner Cable execs trotted out a tired argument about looming Internet brownouts that gave the impression that broadband was an evaporating commodity to be rationed at increasing costs. (A notion that holds about as much water as Exxon's efforts to disprove global warming).
Other cable Internet providers have been paying close attention to Time Warner's market tests with a mind to impose similar pricing penalties on their subscribers and effectively smother Internet video in the cradle.
Companies like Comcast, AT&T and Cox Communications were eager to see Time Warner's metering trials to go well. They didn't.
Free Press activists sent more than 16,000 letters urging Congress to investigate Time Warner Cable. One grassroots group, www.StoptheCap.com, served as a clearing house for outraged customers.
Rep. Eric Massa of New York last week promised legislation to curb such ill-considered metering. And on Thursday, New York Sen. Charles Schumer came to Rochester, one of Time Warner's test markets, in support of local opposition to the plan.
Schumer told Time Warner Cable that he didn't want his constituents to be used as their Internet guinea pigs. By the end of his visit, the chastened cable execs announced their intention to scrap the trials.
Public outrage should serve as a lesson to other Internet service providers looking to pave a similar path. Consumers are not going to stand by idly as companies try to squeeze our use of Internet video and overcharge for access.
There's little doubt cable providers will be back soon with some new scheme. But the answer is not to concoct scarcity, penalize innovation and ration access for profit. The answer is to build capacity to meet exploding user demand.
Calling all HuffPost superfans!
Sign up for membership to become a founding member and help shape HuffPost's next chapter