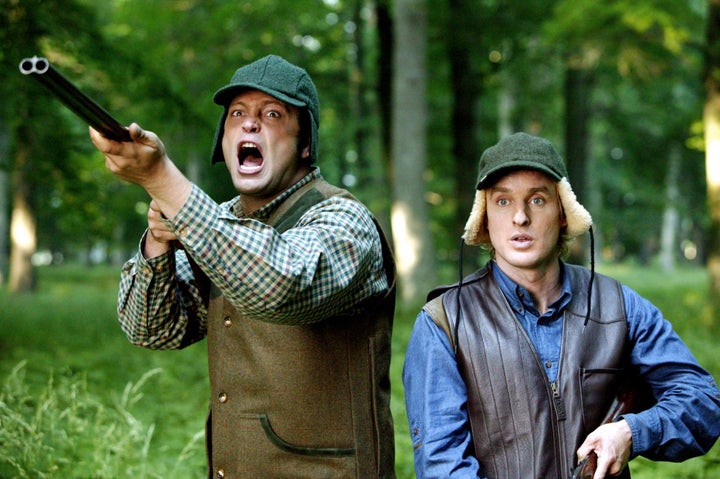 Following the breakout success of "Wedding Crashers" in July of 2004, Vince Vaughn and Owen Wilson became the comedy couple du jour -- and it didn't take them long to find a honeymoon project. By August of that year, they were attached to team up again in a high-concept comedy called "Outsourced," about two recently downsized factory workers who travel to Mexico to get their old jobs back. A guaranteed hit that never materialized (Vaughn and Wilson left the project in 2007), "Outsourced" was tossed into development hell, only to see its name sullied by another "Outsourced," the unrelated NBC comedy bomb from two years ago.
Flash to 2012, and it appears "Outsourced" is back. Only this time it's called "Interns" and comes from a script by Vaughn himself. The pitch, per Vulture:
Vaughn and Wilson will play forty-ish company guys who both get laid off in a downsizing. Convinced they've gone about managing their careers entirely wrong, they resolve to become interns at a Google-like dotcom and start anew. Suddenly, the two old chums are competing against wily, fresh-faced 22 year olds for advancement.
Sounds different? According to Vulture, Shawn Levy will direct this new comedy (he worked with Vaughn as a producer on "Neighborhood Watch," due this summer), having become free after Fox shuffled away his planned adaptation of "Frankenstein." Meanwhile, Vaughn is available for "Interns" because "The Insane Laws," another high-concept comedy he was set to star in with Jason Bateman, crumbled "over budget issues."
Whether "Interns" actually comes to fruition remains to be seen, so don't be shocked if we're all here in another eight years discussing something called "Downsized." ("Redundancy" would follow in 2028.)
Popular in the Community