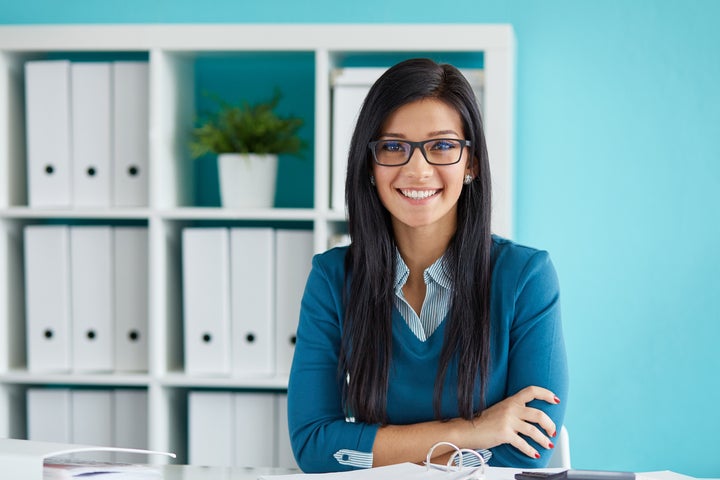 Classroom instruction is valuable, but when it comes to understanding what a profession is really like, there's no substitute for an internship.
Whether paid, for college credit or experience alone, an internship bridges the gap between classroom and career. It places you in a working environment where you will receive real-world knowledge, along with a deeper understanding of the day-to-day realities of your chosen occupation. It also connects you to people who can help you network and gain future positions.
An internship can help you zero in on your professional and personal interests. For example, working with a PR firm will expose you to a fast-paced day of strategizing and planning campaigns, writing and pitching press releases, communicating with clients and researching and posting timely information on social media. Your college classes may be informational, but until you jump into the trenches, you may not know if a position is the right fit for your personality.
Here are some tips for landing an internship and thoughts on how to make the most of it.
First impressions matter. Choose basic wardrobe items that complement the field you're applying in. The right choice depends in part on the corporate culture. It's more appropriate to be overdressed for a first job interview than underdressed. A standard interview outfit for a man would include: a navy or gray suit or a navy blazer, white cotton shirt and dress slacks.
For a woman: a sheath dress and lightweight cardigan, a gray or navy suit, or a blazer, cotton or silk blouse and choice of trousers or skirt. Attention to details creates an image that inspires confidence in your professionalism and good judgment.
With job interviews, preparation is key. Understand the rules of the game before going in and be ready with answers to commonly asked questions, as well as questions of your own. Liz Wessel, co-founder and CEO of WayUp, advises college students and internship candidates to remember the acronym REAF. Research the company, the position and the interviewer in advance. Enthusiasm will show you are excited about the role.
Ask thoughtful questions during the interview to demonstrate you are engaged and establish a rapport and follow-up. Send a note the same day thanking the interviewers for their time and reiterating your interest in the opportunity. Wessel's company, WayUp, is a platform for early-career professionals looking to explore possibilities, receive advice and get discovered by employers, and provides invaluable resources.
Show What You Have to Offer
New college grads aren't generally entering the professional world bringing a lot of experience to a company. What will set you apart? Your social skills: a positive attitude, an enthusiastic demeanor, a willingness to work hard and a strong desire to learn. These qualities will show that you would be an asset to any work environment.
Whether or not you are receiving financial compensation, treat your internship like a real job: after all, it is an opportunity to work alongside seasoned execs in your industry. You are in a prime position to be considered for future openings while building your reputation with people already successfully working in your chosen field. Make sure to give it your best effort.
Wessel advises interns to make networking a priority by attending internal and external events, such as outings, roundtables and more. "This is a great opportunity to network with your co-workers and meet people outside of your team," she says. Invest time in meeting other young professionals outside of the office who share your interests through apps like Meetup or ZogSports.
Take advantage of your position within the company by introducing yourself to others and developing alliances. "Find the experts in your field, industry or role and try to learn from them by sending a short but thoughtful email," Wessel says. "Worst case? You never hear back. Best case? You've now made a connection with someone who can teach you a lot."
She also suggests scheduling coffee chats, 15-minute sessions with coworkers both inside and outside of your immediate team. This will help strengthen relationships throughout the company which may help you in your future full-time job search.
If you've had a great internship experience—or want to learn from those who have—check out the first annual National Intern Day, WayUp's tribute to the country's most dedicated interns and the companies that give them invaluable opportunities.
Support HuffPost
The Stakes Have Never Been Higher
Related
Popular in the Community