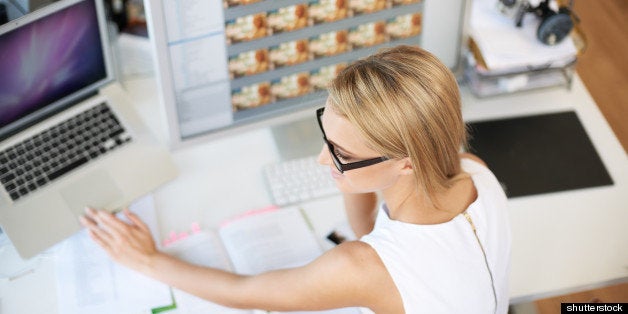 Internships have been in the spotlight a lot lately, but for all the wrong reasons: unhappy interns.
It's not a new story -- interns have long gone unpaid, unthanked and sent on one too many coffee runs. But a recent slew of class action suits raises the question: where does opportunity end and exploitation begin?
Though it's up to the courts to decide what's fair labor in the realm of interning, you should know that not all unpaid gigs are equal. It's hard to judge from the outset, but many companies really do justify their interning programs with excellent training and networking opportunities, great perks, and real world experience.
But don't ask us -- ask other interns! Vault's newly released 2012 Top Internships rankings can help you cut through ambiguity and hear from real interns which gigs are worth your while: the ones with more responsibility, learning, and freebies (comp'd lunch and transit stipends, anyone)?
Meanwhile, you shouldn't give up on internships! If you can find a fair shake, there's a lot to be gained from learning the ropes before entering the "real" work world. Here are our top four benefits:
1. They'll beef up your resume to land a paid position
Internships are definitely the new normal. Love it or hate it, unpaid or low-wage gigs have replaced entry level jobs as career starters. In fact, many say they are the new entry level jobs, which have quickly become more scarce and requiring more experience, thanks to a tough economy.
But the good news is, through interning, acquiring the experience necessary for a full time role has never been more accessible. Instead of milling your yearbook for applicable skills for your dream job (Model UN, anyone?) you can simply ask your boss to help on a new project. BAM: a (demonstrated!) new proficiency for your resume. And something tells me your boss won't mind a bit.
2. You'll have tons of no-brainer networking opportunities
Not so great at parties? Interning might be the best way for you to meet the people you want to work for. Not only will meeting them come a lot more naturally (interns often get traded around the office or assigned to assignments and teams under different departments), but having a shared email domain makes your request for an informational interview a lot more likely to get read.
Bonus: working for the same company (and possibly handling some of the same pipelines) gives you the opportunity to ask a higher up directly if you can pitch in on a project you like. There's no better way to show your chops than actually working for someone, and your initiative will stand out come reference time.
3. You can get experience without commitment
A large component of Vault's surveys was the self reported amount of meaningful work interns get to do. That's because, for "undeclareds," so to speak, a hands-on internship can make or break a career -- in a good way.
You may enjoy course work in your major, but nothing beats a day at company's office when it comes down to reality of a job versus what you've studied.
By getting your hands dirty, you may discover you like a field of work, but not the pace of a certain industry. Or maybe you love the industry, but not the job title you thought you'd like. That's invaluable information to have before you've signed a new job contract.
And the best part: an internship's low risk. If you find a career's not for you, ending an internship doesn't do nearly the track record damage that quitting a job might. And most have a built-in end date. Here's to finding out what's not for you!
4. You can dip your toe into a new field
Maybe you've already been a part of the proper, paid workforce and hated it. Or loved it, but got laid off and can't find similar work. An internship is a great kick start to a career reboot.
Because they don't require much experience, interning gigs are a lot easier to land than a full time jobs, and they'll give you the valuable work record and training you'll need to eventually get one. And since many are part time, they're ideal companions to work on a new degree.
Best of all: you'll reap a little bit of all the career boosting benefits we discussed (a new network, skills for your resume, and a better idea of what you want) that you'll need for a fresh start.
Popular in the Community