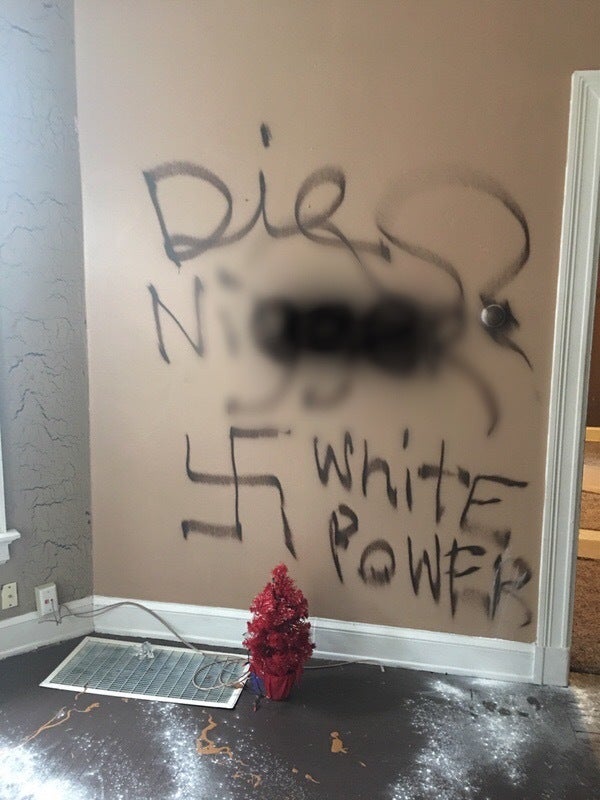 Pat and Joe Jude became husband and wife in 1982. At that time, it still wasn't considered socially acceptable for a white woman to marry a black man. Fast forward to December of 2016, this idea is still prevalent. After visiting their daughter in Chicago, Illinois over the Thanksgiving holiday, the Judes came back to something unimaginable. Their home had been vandalized to the point that nothing was salvageable. The walls were covered in swastikas and obscene slurs, the most disturbing being "White Power. Die n---." The vandals turned on the faucet and poured cement down their drains which caused flooding and their ceilings to collapse. They then used plungers to ensure that the cement went deep down into the drains before it hardened. The stairs were beaten down and the windows were busted open. The suspects left food and empty beer bottles on the property before leaving the scene. "They wrecked every room. Nothing was spared." the couple said.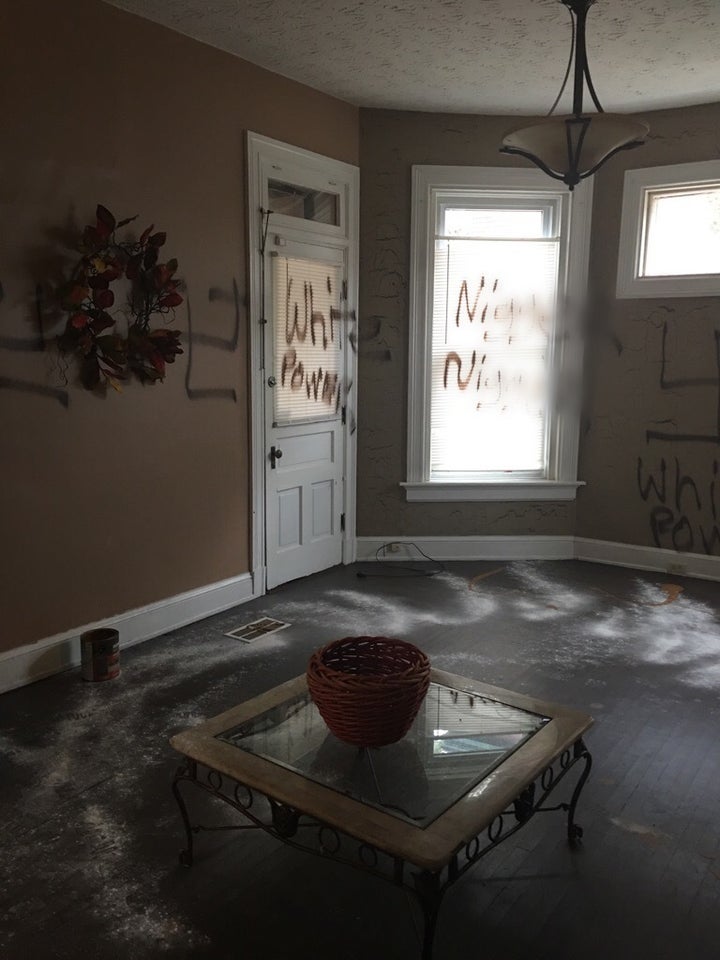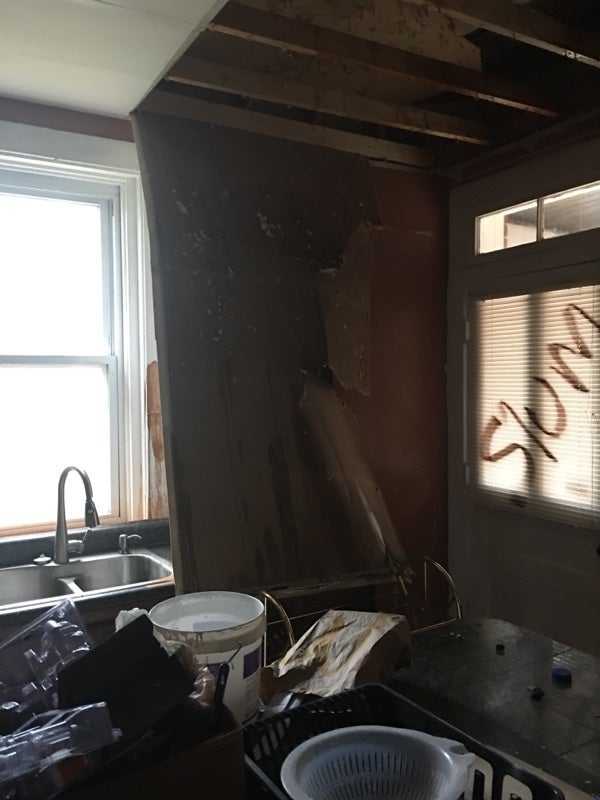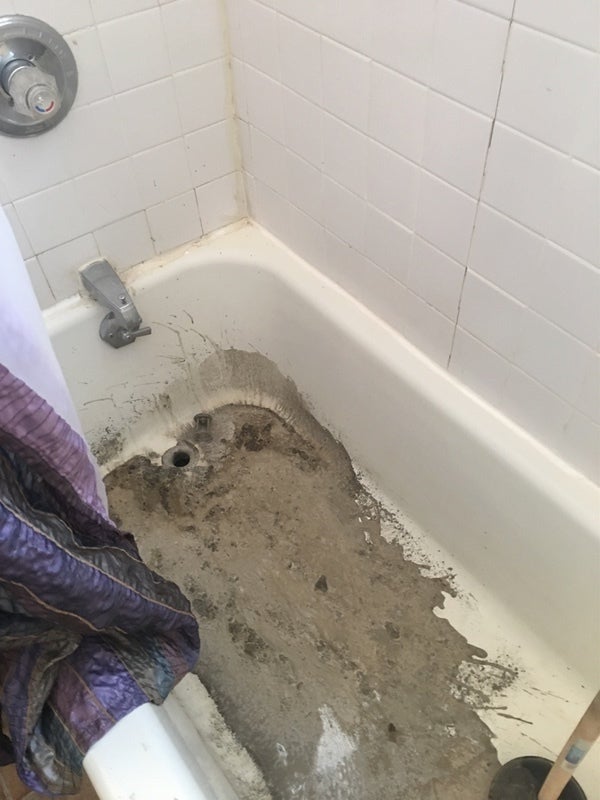 The Judes have dealt with racism their entire married life but this took it to the next level. Raising two biracial children in the south and then in Cincinnati brought many hardships. In 2010, they lost their son Jay to suicide. Jay was a victim of severe bi-racial bullying. The Judes said "He was treated very racist as a bi-racial man by both students and even his teachers." As parents, this is something they deal with every single day but say that their "Strength and love to help people has gotten them through." When Pat and Joe saw the damage that was done, it immediately took them back to their son Jay and what he had gone through as a young man.
On Friday, a GofundMe page was set up by the couple with a goal of just $1,000. Originally, the Judes assumed they would have to take on the financial costs needed to pay for the 50k dollars in estimated damage and their intentions were to use this story as a way to raise awareness. By Monday afternoon, the total was at $29,000. There is an overwhelming amount of love and support flooding their page with messages of encouragement from people across the country, letting them know that the majority of Americans are against these vicious actions.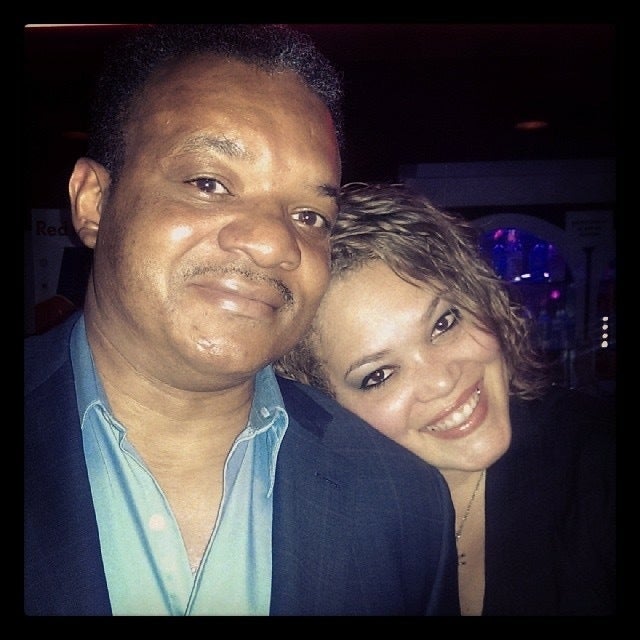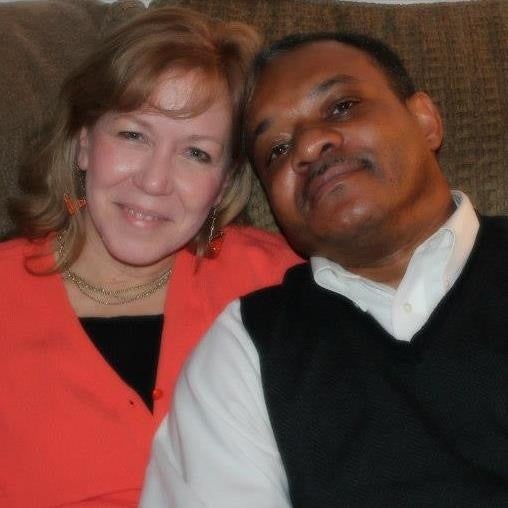 One donor stated "I don't personally know you, but as your neighbor I want you to understand how upset I am about what has happened to you. I will not stand for hate on any level and I hope you've seen from this campaign that many agree. Please do not give in to hate. Do not move. Do not let hate win. Love can build an army much stronger." Another wrote "From one biracial couple to another. Love always wins. (Sent with love from Orlando.)". Others are offering their services to help repair the damage done and one woman even offered to help start a memorial in honor of their son. Pat expressed to me that she along with her husband and daughter Jessica are "So overwhelmed with the support coming in." So many people that the couple has never met are coming together to lift their family up.
"After the death of our son my husband lost faith in humanity and now with this horrible senseless hate crime, it seemed hopeless. Now my faith in humanity is restored. There are so many wonderful people in the world. I will keep you all posted on progress."
Related
Popular in the Community