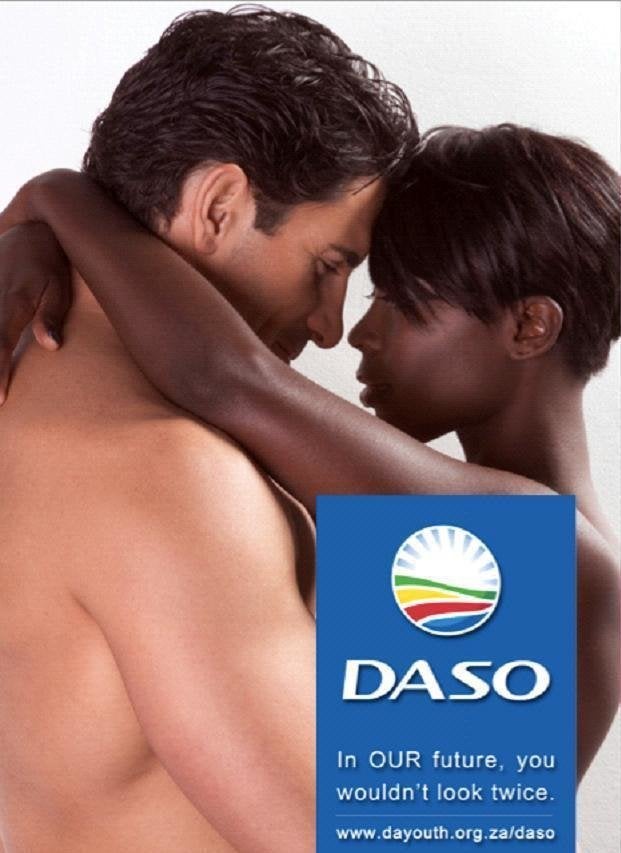 Although it's been almost two decades since apartheid ended, South Africans still feel the pangs of racial tension, and a poster depicting an interracial couple proves just how deep the issue goes.
The political ad created by the student wing of the Democratic Alliance party, shows a white man and a black woman embracing with the tagline "In OUR future, you wouldn't look twice." While the students might be right about the future, in the present the poster has incited a heated debate among the local media and politicians, the Washington Post reports.
While some have supported the ad for its progressive message of tolerance, others were outraged. For example, one commenter left a positive message under a photo of the poster on the group's Facebook page:
Love the DA! This campaign image is exactly what South Africa needs, now all the irrelevant racist "boers" can F off to their tiny irrelevant parties and the rest of us can stand together as one post-apartheid nation where race, religion or sexual preference doesn't mean anything, we're all human! Go DA! You have my vote. :-)
Other users, however, had much harsher things to say, condemning the poster for immorality and calling it an "abomination." According to the Washington Post, one commenter posted a photo of an all-white, blonde family, saying "Now that's how it should be!"
"The poster says, 'Join the DA to have an affair with a white person,'" provincial secretary of the Congress of South African Trade Unions, Zet Luzipo, told the South African news service. "It entrenches the white supremacy that we fought against during the liberation struggle. We will not be excited with having an affair with a white person; we will not be enticed by that."
Despite the mixed reactions, the DA said they have accomplished their goal.
"With all the comments, good and bad," said the DA youth wing's federal chairperson, Mbali Ntuli. "We have achieved our goal of engaging South Africans in a frank debate about one of the most defining issues in our country today--tolerance."
Check out the full ad below.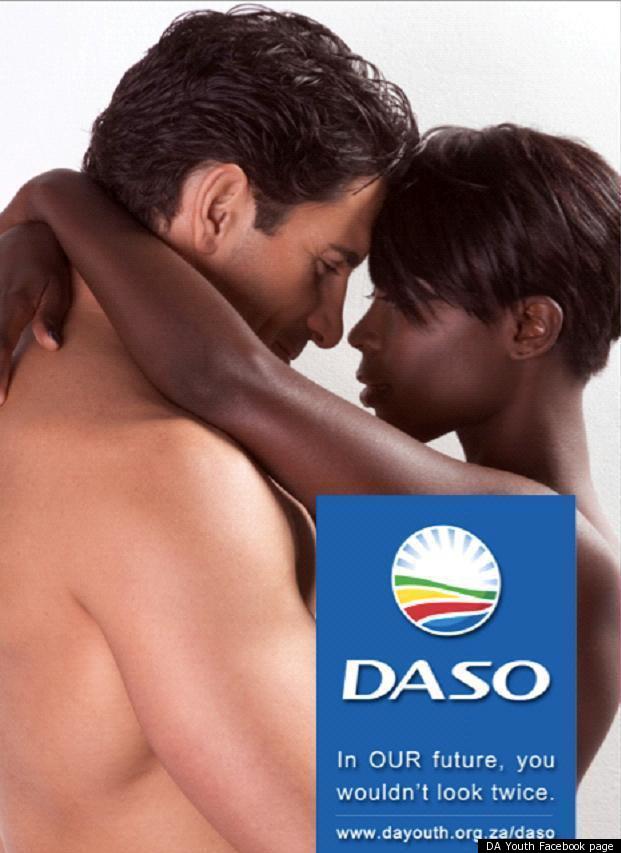 Popular in the Community