Interracial marriages are on the rise and the growth is expected to continue, according to a 2015 Pew report. Despite increased visibility, there is still a lot missing from the conversation on interracial relationships.
That's why we gathered seven of our most insightful stories surrounding interracial relationships. From personal takes on questions interracial couples are tired of hearing to a breakdown of common experiences when raising a mixed family, these stories give a glimpse into what it's like to be in a relationship with someone of a different race. Below, check out our favorite excerpts from the stories.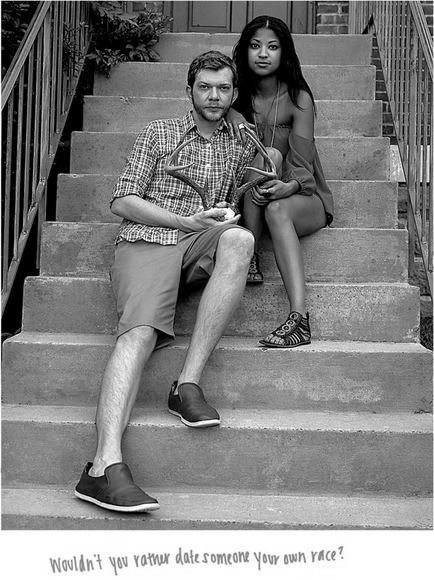 Interracial dating shouldn't be taboo, but some people who date outside their race are sometimes ostracized.

Donna Pinckley told The Huffington Post that she is standing up for these couples with her photo series titled "Sticks and Stones." The Arkansas-based photography professor began the project in May 2014.

Pinckley was photographing a white woman and her black boyfriend when the woman's mother told Pinckley that people often make horrible comments about their relationship. "If you go black, they won't touch you," Pinckley said the woman's mother recalled hearing people tell her daughter.
"You are going to have the cutest mixed babies!"

That statement is one that YouTube vlogger and host of MTV News Decoded, Franchesca Ramsey, says that she hears too often when people find out that she is in an interracial marriage.

In her latest video, Ramsey, whose husband is white, reveals some of the unintentionally offensive comments that people have said regarding her future children and their interracial family.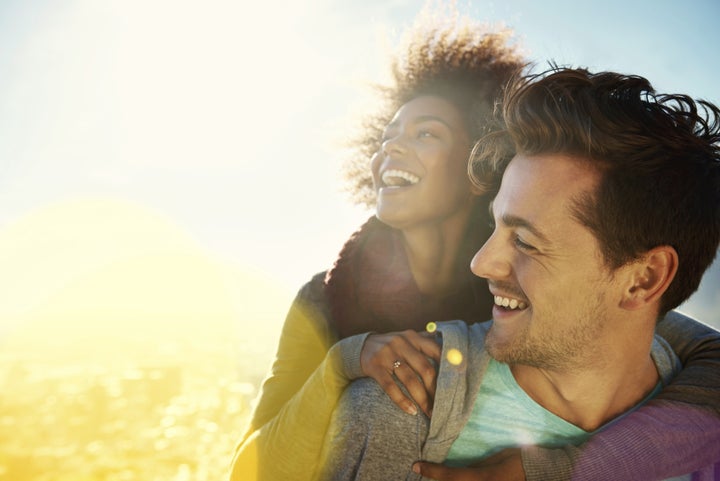 When it comes to interracial relationships, here are some of important things to keep in mind.
It's Not Just Black And White (Or Straight)

So much of the discourse surrounding interracial relationships seems to center on black and white couplings. These are the images we see most in the media -- cis white men with black women, or cis black men with white women. But we should bear in mind that there are all kinds of couplings in the interracial dating world that aren't acknowledged nearly as much, and that interracial can mean a black woman with an Asian man. Sometimes, interracial couples may not even "look" like interracial couples -- some multiracial people can read as "racially ambiguous," or be mistaken for a certain race or ethnicity that they don't identify with. All these kinds of pairings come with a wholly different context and meaning, as do interracial couplings between people who aren't heterosexual or cis. A broadened idea of what constitutes an interracial relationship also broadens the discussion.
How does your family feel about your partner's race?
Do you want the long version or the short version? Race is surprisingly difficult to talk about -- you can't just ask an interracial couple about their family's reaction to the race of their partner and expect a single-sentence answer.

If you seriously want to know the struggles interracial couples go through, you can go ahead and ask this question. If you're simply asking for formality (or because it is the first thing you can think of), skip this question.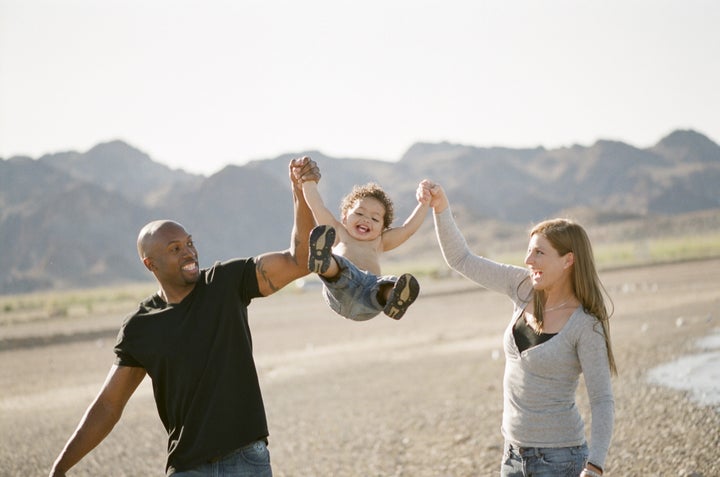 That white lady standing awkwardly close to me in the mall/movie theater/insert other random context is my son's mother, my wife. That white lady standing on the side of me and/or behind me and/or in front of me in the checkout aisle making googly eyes at my baby and maybe holding items that look like they match mine or pushing a cart with items and carrying a diaper bag that looks like it goes with the baby I am carrying -- she is my wife. She is not trying to cut me in line; you don't need to tell her to back up a few steps until you are done with ringing up my groceries. (Note: This is also true in the reverse; substitute our roles and we are still together. I am not a random black guy standing in the way of a white woman pushing her stroller, but thanks anyway for watching out to make sure she has a clear path to walk with the baby!)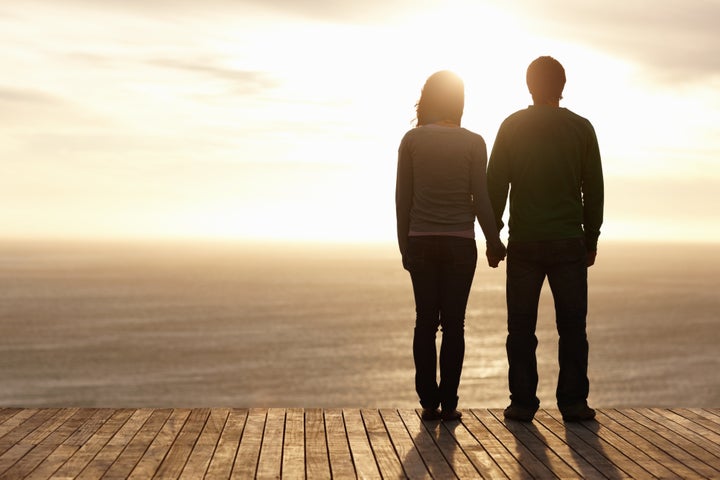 When I see interracial couples I'm cheering for them on the sidelines, knowing that it is going to be harder for them than others. Knowing that they are going to have to work twice as hard. Knowing that it is worth it because interracial couples are beautifully human. I just want the rest of America to cheer too.
Before You Go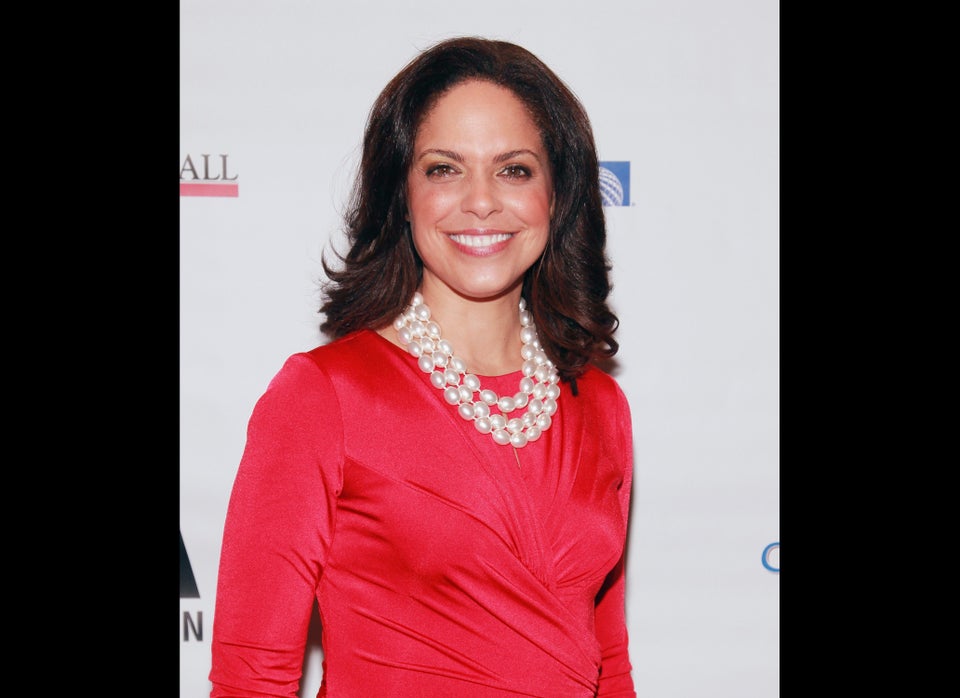 10 Celebrities Who Challenge the Racial Binary: Afro-Latinos
Popular in the Community