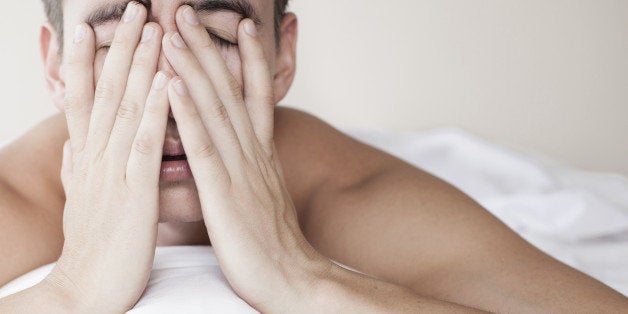 Parents of newborns -- and anyone else who faces multiple awakenings a night -- know this to be true: The brain fog and testy temper from waking up several times throughout the night is real. And now, research is backing this up.
A new study in the journal Sleep Medicine shows that cognitive ability, attention span and mood are all impacted negatively from interrupted sleep -- to a similar extent as only getting four hours of sleep.
"The sleep of many parents is often disrupted by external sources such as a crying baby demanding care during the night. Doctors on call, who may receive several phone calls a night, also experience disruptions," study researcher Avi Sadeh, a professor at Tel Aviv University's School of Psychological Sciences, explained in a statement. "These night wakings could be relatively short -- only five to ten minutes -- but they disrupt the natural sleep rhythm."
For the study, Sadeh and other researchers had 61 healthy adults between ages 20 and 29, 40 of whom were women, undergo two nights of sleep. One night, the participants had a normal night's sleep, but the other night, they were assigned to either have restricted sleep (just four hours of sleep for the night) or induced night-wakings (where they were woken up four times over an eight-hour period in bed). For the participants assigned to the night-wakings group, the wakings were each about 15 minutes and required them to do a short task on a computer before being allowed to go back to sleep.
Researchers monitored sleep with sleep diaries and actigraphy. The next morning of each of the nights, participants underwent testing and answered questionnaires to gauge their mood, alertness and attention.
All of the participants -- those who got restricted sleep, and those woken up during the night -- experienced attention problems and more confusion, fatigue and depression as a result of their bad sleep. Researchers noted that even though the study only examined the effects of one night of bad sleep, "we know that these effects accumulate and therefore the functional price new parents -- who awaken three to ten times a night for months on end -- pay for common infant sleep disturbance is enormous," Sadeh said in the statement.