Jamia Wilson is one of the countless protesters who marched in support of women's rights on Saturday, but her reason for rallying goes beyond a simple dedication to gender equality.
Wilson, who is the executive director of the non-profit organization Women, Action, and the Media, told The Huffington Post that she identifies with multiple communities, and that her deeply intersectional understanding of feminism affirmed her decision to march.
"I am a black woman in this country, [a] cis-gender woman. I have a disability. I am an American citizen," she said. "All of those identities have given me either historic struggle and lack of of access, and some of those identities have given me privilege."
Wilson stressed that it's crucial to understand women's rights through an intersectional lens in order to lift up communities that have been historically marginalized.
"Intersectionality is important so each of us can understand where we stand in the struggle for freedom, as well as where we stand to help others, who may not have the privileges we have," Wilson said.
"As the march grew and the movement grew and the leadership became more diverse and the platform became more clear, I was super excited to be able to mobilize and be in resistance as a collective and community," Wilson said.
The video above was produced by Alex Berg and Liz Martinez, shot by Chelsea Moynehan and Mike Caravella and edited by Ethan Kirby.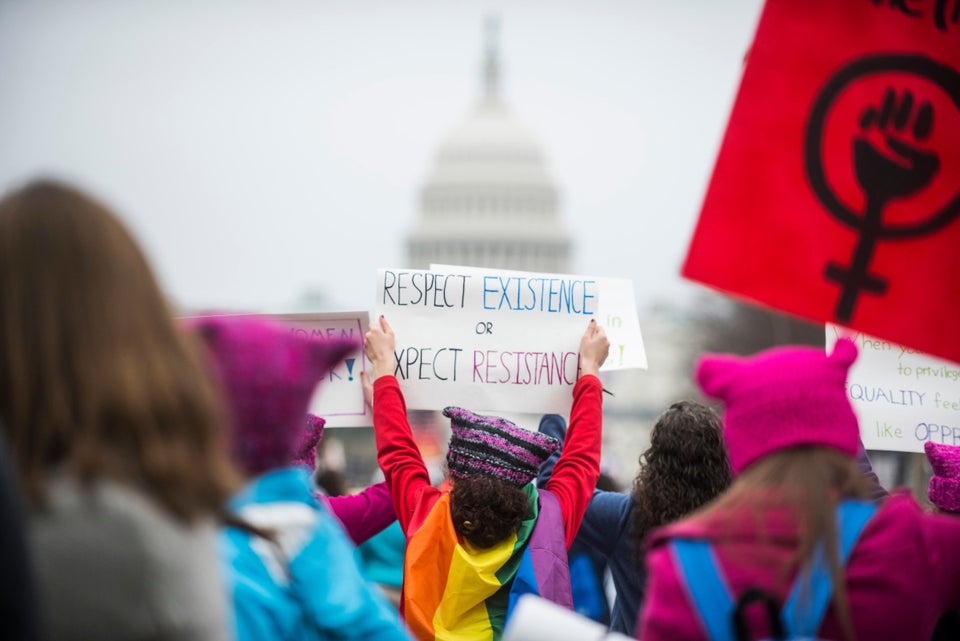 Feminist Signs From The Women's March On Washington
Popular in the Community