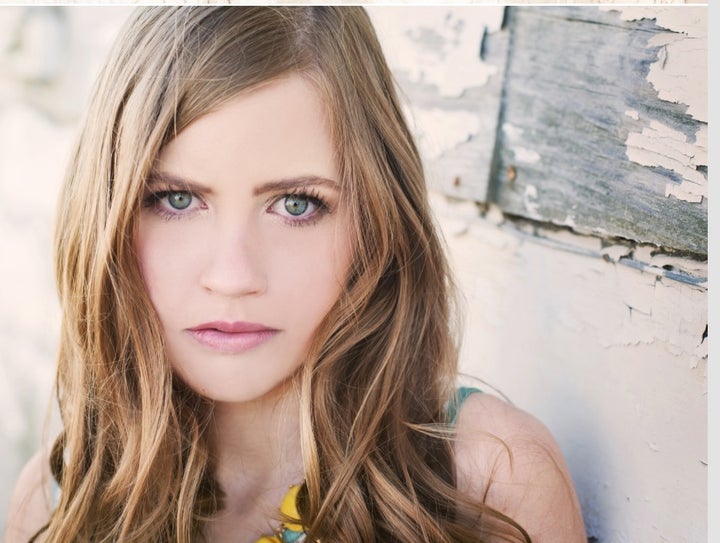 Country singer Bethany Becker, has just released her brand new single entitled, "I Want Love", via Spectra Music Group. Coming from Austin Texas, at only 19 years old, Bethany already sounds like a super star. She loves country music, cowgirl boots and her fans.
Leaving on tour in a couple of weeks, Bethany told me about her inspirations, and her dreams, and her future journey...
When did you start singing?
I have been singing for as long as I can remember. I was a big Disney princess fan, so I would sing the songs from "The Little Mermaid", and things like that. I always enjoyed singing. I wanted to be a singer since the time I realized that being a Disney princess was not the logical life choice. In first grade I would sing to Hillary Duff, that was the plan after that.
You write your own music, correct?
I do. In the album I co-wrote seven out of the ten songs. I love to write. I fall more and more in love with writing everyday.
Where do you derive your inspiration for the songs that you write?
For the album how the process went was I am always writing. I sit down and I get inspiration from my life and the lives of those around me. My song "Wrong Place,Wrong Time", which is about some guy I had a crush on. He is now immortalized on my album and he very much knows it. Then my song "Criminal", I had a dream one night that I was dating a guy, and my dad was a police officer and he threw him in prison. So I woke up and I wrote the first track, thinking that I wasn't going to do anything with it. When it came time to go into my final writing session of the album, I was going through all my material and I decided I really liked that song. I thought it might be a little too edgy, I showed it to my parents and we worked with that one and got the final draft for it. I try to create music that people can relate to, in that it's serious and the lyrics have some weight, but it's very uplifting, even the very sad songs. So I try to make stuff that's fun, and that people connect with. Most of the time I do that by pulling from my own experiences and filling them in with my writing. I think that my music is going to advance and mature and get more diverse as I mature and get more diverse.
Sometimes I get told I have one, sometimes I don't. So Austin is Texas, but sometimes I call it fake Texas. A lot of Texas is very country. It's very spread out, lots of cornfields and cows. Austin is a city. I am definitely a Texan, I have seven pairs of cowgirl boots, and I wear them everywhere, I claim the whole country thing, I am a country artist. I love country music, but, I live in the city.
Who is your favorite country artist?
That is a hard one. I really love Carrie Underwood. I love to cover her songs because she's got like a wide range but not to pat myself on the back or anything, mine lines up with it fairly well. So I like to steal her stuff and throw it into my set list when I play with my band. Taylor Swift is who introduced me to country music in general. Obviously she's not quite riding the country train anymore, but her older stuff is still some of my favorites.
I use to be into country music, but everyone made fun of me because I'm from New York.
Growing up, me too. All of the books and TV shows make fun of country music and then I realized that that's my style. That's what I listen to, and I actually love country music.
You own it! I understand that you are about to begin a huge tour?
Yes, Im jumping on a tour in a couple of weeks. It is called "High School Nation". They go around to high schools and put on what I describe as a mini music festivals. They have a bunch of artists come out and then they donate money to the school. They are actually building recording studios in every school they visit. I think that this is going to be a game changer in the music business, because you're having a bunch of high school kids have access to this equipment. I'm super pumped and the tour is headlined by Drake Bell from the show Drake and Josh. Drake and Josh was my favorite show when I was younger. The fact that I am now going to be on tour with Drake Bell is a real full circle for me. I like to think of how my younger self would be proud of me, and this is one of those moments.
Where do you want to be in five years?
That is a loaded question. Obviously, big dream, I want to top every single chart and win every Grammy. Even the ones not in my genre, I think they should just hand them to me. Quite honestly my life is crazy, the music business in general… I mean I could wake up and get a call one day that changes the trajectory of everything. So I want to be supporting myself with my music, I want to be touring, I do want to be on the top of the charts, and I do want a Grammy, I want to play all the stadiums… I'm trying to see success as a journey destination and enjoy every step along the way.
What would you say to your fans and followers?
I just want to say thank you, thank you, thank you! The whole reason that I'm doing this is to connect with you all, every single person who has done anything to support me, I appreciate you so much. You are the reason that I am getting to do this, that I am able to chase down this crazy dream. It's what I've been dreaming about since I was a little kid. It's insane that I am actually getting to do it. So thank you, thank you, thank you, please reach out to me, please talk to me if you run into me at a show, or on Facebook. I'd love to connect with you in any way possible. Thank you so much.
What is the name of the album?
The name of the album is 'I Want Love'. It's on iTunes, Spotify, all the fun places.
Related
Popular in the Community