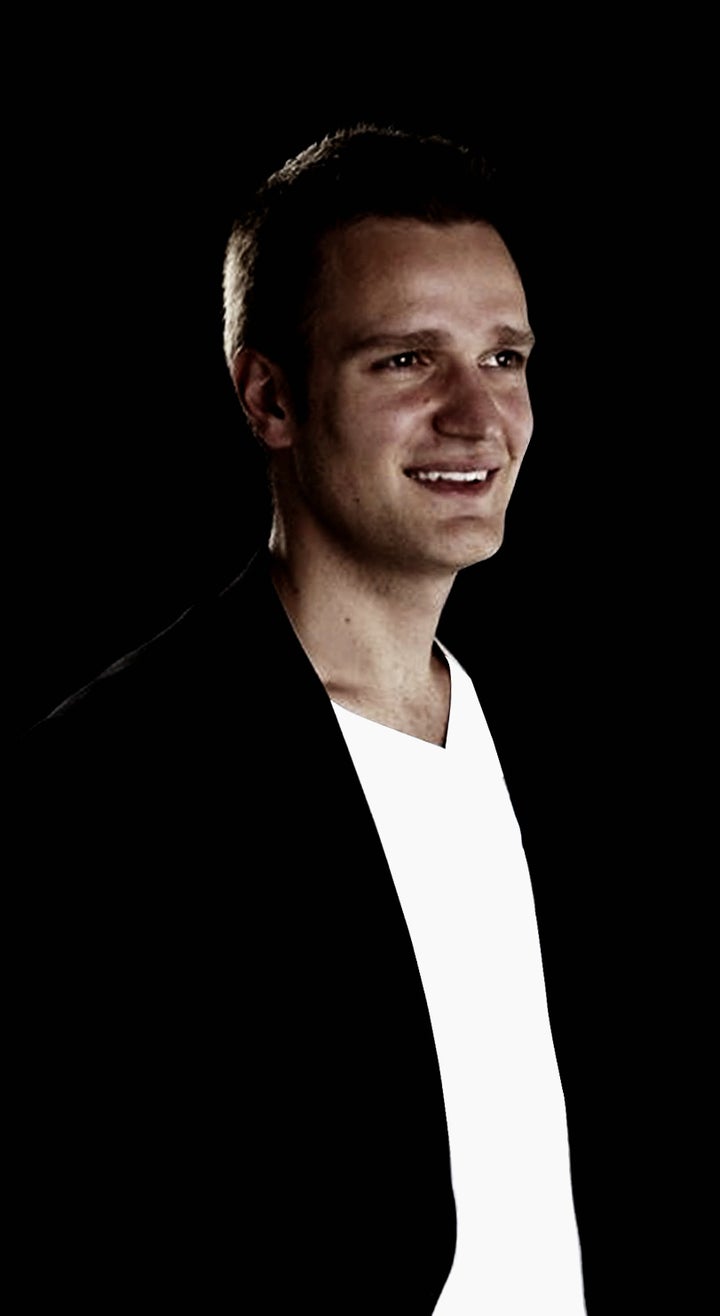 Dan Costa is a classically trained musician who has just released an 8 track album entitled, "Suite Tres Rios", ("Three Rivers Suite" ), which is a collection of jazz/world music, recorded in Rio de Janeiro.
Costa has been awarded a diploma with merit in modern music performance at Sir Paul McCartney's Liverpool Institute for Performing Arts in the UK. He was born in London to Portuguese and Italian parents, and has always had a strong interest in his Latin roots.
How old were you when you began to study music?
My parents wanted me to study piano when I was 5 but I wasn't so interested at the time and was willing to pursue other interests. A twist of fate brought me back to the piano at age 11 as I was so passionate about music that I was the one to ask if I could take some piano lessons as well as singing.

Did you always love jazz, and who were your musical influences while growing up?

I listened to an array of musical genres, particularly those related to my cultural background. I was exposed to Italian singers, Portuguese Fado, British acts such as Simply Red and the Beatles, and above all Brazilian music. In terms of instrumental music, classical music was always there during my childhood yet jazz came a bit later, namely when I started studying it. I was yet to discover the enthralling world of Keith Jarrett, Michel Petrucciani and John Coltrane, to name a few.

You have studied music all over the world, how has this enriched your life and your love for music?

I've studied predominantly in Europe and the Americas, namely in Brazil for a year and in the US on a few exchange seminars. This has definitely given me a broader palette which has allowed me to view things from different perspectives and put different musical elements to good use, in tune with the mixed cultural background I started off with. There is still so much to discover, however. I'm an admirer of several world music styles from countries as diverse as India and Syria which I hope to embrace in future.


Do you plan to tour in support of the album?

Yes, it would be good to take the music to different venues around Europe and beyond, as a live setting provides the right conditions to communicate with the listener. I'm currently focusing primarily on the actual record, however, which is my debut album.

What is the definition of music to you personally?

I've always seen music as a means of transposing life experience into a language that is - to an extent - universal. The reason why I use the word 'extent' is simply due to the diversity that permeates music, even if you consider something strictly technical like temperament. What makes certain world music styles or jazz as powerful as a symphony by Brahms, for instance, is the ability to connect to the listener, thereby communicating in a truthful manner. Needless to say, this stems from a deep relationship not only between the listener and composer but also the performer. I recall writing more and enthusiastically after experiencing something unique than when practicing my instrument uninterruptedly.

What inspired your new release?

My life in Brazil, blended with my personal background. Born in London (UK) to a Portuguese father and Italian mother, and subsequently raised within a French-speaking context, diversity has always been key to my life experiences. Living in Brazil allowed me not only to rediscover the styles I listened to as a child but also to delve into that country's entrancing diversity, not only musical, but also cultural and natural. In fact the name "Suite Três Rios" (Three Rivers Suite) was inspired by the "Meeting of Waters", the confluence of the Rivers Negro and Solimões in the Amazon Rainforest. In this case I refer to three 'rivers' - classical music, jazz and Brazilian music - which laid the foundation of this record.

What would you like to be doing in 10 years?

I'd like to continue to create - or recreate, as pure creation is arguably an illusion - to share my musical ideas with listeners and to continue listening to others in a meaningful way. It's always a pleasure to collaborate with other musicians and to work closely with the audience.

Do you have a next project in mind?

I have a couple of things in mind which I'll be eager to share on my website www.dancosta.net when the time comes.
You can also find Dan Costa on Facebook : Facebook.com/dancostamusic
Popular in the Community