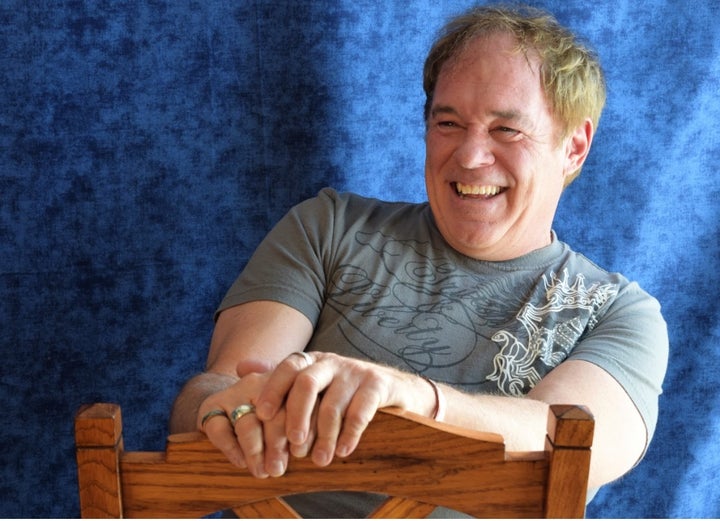 Actor, singer, and stunt man, Danny Winn has been seen in many feature role such as, NBC's "The Night Shift", AMC's "Longmire", and WGN's "Manhattan". Winn will also be featured in two new projects that are set to be released this coming spring entitled: "Hyde Park" and "The Crossbreed".
I spoke with Danny about the projects he is currently involved in, his inspirations and dreams for the future. The very genuine and authentic actor is a very laid back and kind person who doubles as a visionary.....
So where are you currently based?
Actually I'm at my little ranch in Sandia Park, New Mexico. When I'm not filming I come back here. My father passed last year and I built my parents a house close to me for when something like that happens. When I'm not filming I'm back over here at the ranch, that way I can keep an eye on my mom. Family, family.
What are you currently working on? I think you just finished a project, correct?
Yeah, I just finished two that looks like they will be coming out in Spring. "Hyde Park" and "The Crossbreed" both got picked up world wide. Recently I just turned down some roles, and there is a lot of stuff in the hopper right now that I can't speak of.
When did you first decide to become an actor?
Originally as a child when I use to do impersonations for my family. Well I was very shy, and I still am. I just have to learn how not to be. I took some acting classes, some college courses and stuff like that. My premise was to be a singer. I was selling dealerships and working a business at the time. I was also self employed. I wanted to save up money and not be a starving artist. Then children came into the picture, so I put that off. Then I guess around 04 acting came in. I met Michael Keaton in the 80's and he offered me something when I was in Wilmington North Carolina, but again I just stayed with work, and I was a single parent so raising my kids was more important. Then about 2015 a buddy of mine was getting into stunts. The stunts stuff was kind of interesting. I had a construction company so I was doing stunts everyday. After a year and a half he talked me into it finally. I had to make a living and stick with my business but then I decided to dip into it. I did a couple of things and then by August of 2015 I got a role with Matt McConaughey in "Gold". I decided I was going to go for it. Ever since then oddly enough it's been a fairly quick ride.
What role did you play in "The Night Shift"?
I was a fireman. It wasn't a regular reoccurring role. It was reoccurring but not for lines.
So you live on a ranch, do you know how to ride horses?
I do. I haven't had much time to recently in the past years, "Hyde Park" was a western.
I do. I don't do them as much anymore. "Hyde Park" is a very interesting story based on a true story. In the film my character doesn't have an arm. The story goes back in time when I had two arms but it got blown off. So really as a Sag actor I wasn't contracted for a stunt but I told them, " nobody does my stunts. So I got blown out of a chair six times for all the angles and takes. So on stunts that is probably about the most recent stunt I've done. Just now I'm concentrating on the principle acting. Except for when this little ones come in that I can do, or that they'll let me do.
I'm more interested in how they pulled off making you have only one arm.
Sounds like it's a little bit dangerous.
When I first started practicing people thought I was nuts because I backed my truck up to my house, the single story part of the house. There was padding in the truck and cant see it from the rooftop where I get blown off and landed in back of my truck. That freaked a lot of people out. That's the adventurous side of me. Depending on your level of adventure, you gotta do something that keeps life entertaining. I didn't want to be one of those people that got caught up in the day today to day drudgery of life. I need to be challenged.
If you could have any role in the world, what would you choose?
That's a good question. I'm a bad person with favorites. There is one coming up that I would like to get into. I believe it's a remake the way the storyline is, I think it's in preproduction. For some reason or another I like World War II movies. I like all movies but there are some classic ones. I don't like remakes but it looks like they are going to make, "In Harms Way". I'd like to get a role in that. I think John Wayne might have played in the original one. If I was looking at something right now I would be interested in that one.
Do you still have to audition for roles, of because you show up, you all ready know it's yours?
It depends. I don't have to as much as I used to. It just depends on the director and the producer, how much they want to look at. In "Hyde Park" and "Crossbreed" I dint have to. We'll see what's to come. No matter how large someone gets there are certain people that still want you to audition.
What happens when you're offered a part that you don't really want?
It depends on how bad the part is. I have a preset determination of what I won't do. A lot of times for those it's real easy. I've turned down about four in the past few months. Those were too much of a struggle. I never go back. I always go higher, larger. Some of those roles were smaller supporting, it has to be a strong supporting role throughout. I kind of know what I want and where my career has to go. "Hyde Park" I struggled with a little bit because I was actually looking for another role in it. This role was a little bit smaller, but my character was so pivotal because it was based on his life before losing his arm. It's basically two different characters because he was going from his emotion of being the joyful, vagarious, fellow that he was, and then what happened afterwards....It was one of the biggest massacres in the west, but it was ,never told because it didn't involve people like Jesse James and Wyatt Earp. So going back to the character he lost a lot of his friends and he basically had no life, he was just existing. So it's basically two different people. So even though it was smaller than I wanted, I struggle a little bit but it was so pivotal ...it opens with me, and the the final scenes I'm in, that I really liked it. I really caught onto the character quite a bit.
If you could promote anything in the world, what would it be?
That's a very open question. I'll do a funny simple answer: right now the biggest thing to promote is myself. I've had a dream since I was a child. I think it will happen someday but the answer to that question, I've always had this dream of a Western theme park where families and people could drive in, park their cars far away, stop into a place to get into to Western garb, get taken into the town on stagecoach, and go back in time. The land would be bought up from some farmer that was going to lose his property or something, and he would be able to stay on that property. We'd have a group of people that I could trust where we could hire people that would normally have a hard time getting a job. They would just go through a committee of trusted people who asked them random questions to see if they would fit in. So a theme park to offer people the simplicity of another time but at the same time help people out. So that has always been a vision of mine since I was a teenager. That would probably be my biggest promotion. Hopefully in doing that, helping people and giving people enjoyment it would also teach people and the public that everybody needs a second chance. Maybe by paying it forward other people would catch on and do the same. Find Danny Winn:
Related
Popular in the Community