I caught up with Detox to chat about her recent music video and her passion for fashion. The music video for "She's Got A Habit" dropped yesterday on MOOVZ and caused such a commotion it crashed the app! Yes, it's that good! Check out the interview below and the video Directed by me (Brad Hammer) with Shawn Adeli as the Director of Photography.
1.   When did you first fall in love with fashion ? I was always intrigued and drawn to it. I spent a lot of time in hospitals as a kid and always looked at fashion magazines and I would also watch all the red carpets and Fashion File on E! Also, when I watched the 1995 VH1 Vogue Fashion Awards...my mind was blown! Madonna, Gianni & Donatella, Karl, and Prince doing Pussy Control! But it was really the Mugler opening that changed my life.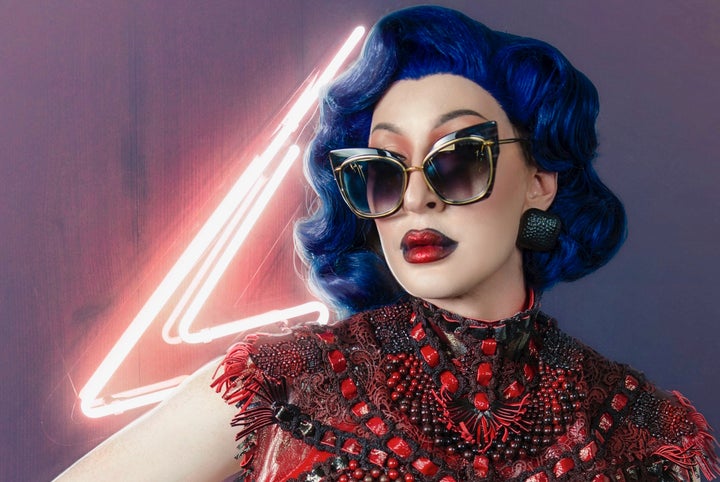 2.  What designers were your favorite growing up ? It was all about Mugler, Versace, & Gucci for me. And I longed for a set of Vuitton steamer trunks and luggage. Then in my teens I went through a big Pierre Cardin mod kinda moment.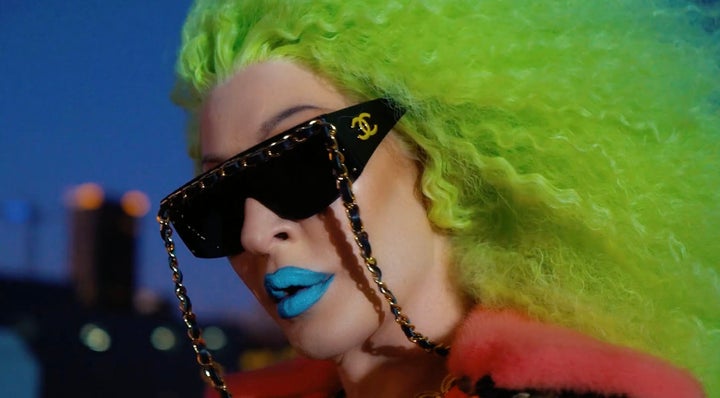 3.   What was the first full priced designer purchase ? Full price?! Hmmmm. My first big big purchase was the neon yellow Louis Vuitton keepall from 2013 but I've been consignment shopping for designer stuff since I was 15 or so.
4.   What is in your carry on bag ? Magazines, socks and underwear, a bag with my adapters, pills, lube & condoms (just in case), face masks, and like 3 pairs of sunglasses.
5.   What Is your favorite look from any Madonna video ? I was obsessed with the simple and chic look with the dark short pixie wig from "Rain." I also loved the Versace shots that went along with the promotional stuff for "Something To Remember." Then of course, every single look from Ray Of Light was unique and incredible. Oh, and the Die Another Day POP Magazine spread, but really I could go on and on!
6.  Speaking of videos.  Tell us about your latest video and the designers and pieces you chose to wear. EVERYTHING. LITERALLY. Some of the looks are things I'd been holding on to for the video....the white bodysuit with big sleeves from BANG: London; the marigold & navy gown Dallas Coulter & I designed based off of an old Mugler gown from one of his last collections. Marc Jacobs sent us some amazing pieces from his fall 2016 runway show. Patrick Church did those amazing hand painted pink boots. Most of the other looks were pulled by our amazing stylists William Clark, Jr. & Natalie Garnica from August Getty, Marco Marco, Mordekai, Gucci....literally there are so many looks in this video!
7.   How did you become known for bath bombs ? BWAHH!! I'm obsessed with baths and pampering myself. I love Lush & Lush and they have been very kind to me. So, pretty much any chance I get I take very relaxing (but very extra bath) and I share those photos on social media.
8.  Who are your favorite designers and why ? Mugler. The epitome of genius. He made women superwomen. The cuts. The precision. Perfection. Marc Jacobs...he created a style and movement at a time where people like Versace & Mugler were boisterous and over the top and completely changed the face of fashion. What he did his years at LV were insanely brilliant. Just as Tom Ford reinvented and reignited the fire at Gucci. Gareth Pugh, John Galliano, Vivienne Westwood. I could go on and on here, too.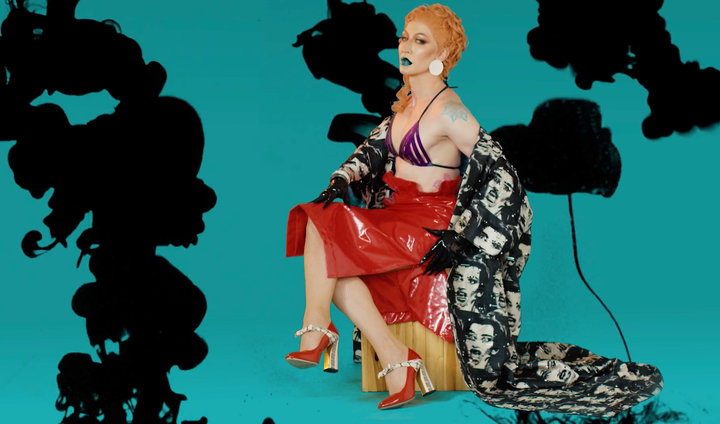 9.  What are your favorite colors right now? PRINTS! Metallics! Neutrals with pops of color. BLACK. It's the winter.
10.   Who are your fashion icons ? Madonna. Bjork. Linda Evangelista. Blondie. My girlfriend Diane Perez. Cate Blanchett. Sophia Lamar. Too many to name!
11.   How did you choose what transgender girls to include in the video ? They are all legends and friends. It was Aurora's idea to have our own Versace moment and the minute she said it, I knew I needed my girls! I tried my hardest to get my best friend Sassy Devine in it too, but it was impossible to find a flight. I'm so happy with how it turned out. It was honestly such a powerful and special moment filming that and I'm beyond thrilled and thankful for them.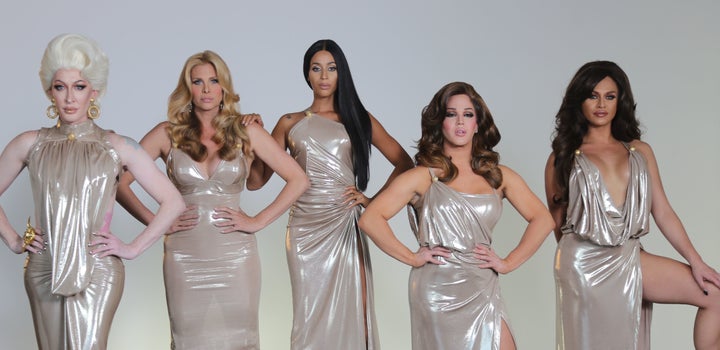 12.  What city do you think is the most fashionable ? Paris & NYC are obviously fashionable, but Seoul is actually pretty amazing. 13.  Would you ever start your own fashion line ? I would definitely love to artistically direct and curate. I don't have time to do any of that now but I'm constantly sketching and doodling and thinking of what I would do with whom. 14.  What other projects are you working on ? This EP! It's done but now I get to work on the fun creative stuff! I just bought a house in Chicago, so I'll be spending A LOT of my free time working on that now!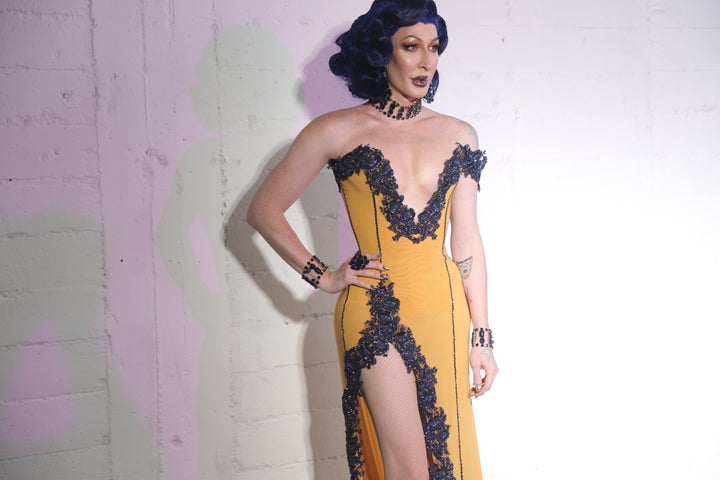 15.  What other drag queens do you think have the best fashion ? Raja, Milk, Pearl, Violet, Kim Chi, Naomi Smalls, Ridge Gallagher, Mayhem Miller, Jodie Harsh, Dallas Dellaforce....again.....on & on.
17.   What is your favorite RuPaul look of all time ? Oh shit. There was this orange moment with white angular yaki ponies. The nude illusion with the teal straps. The black vinyl rosettes with the dreads. EVERYTHING.
REAL LIFE. REAL NEWS. REAL VOICES.
Help us tell more of the stories that matter from voices that too often remain unheard.