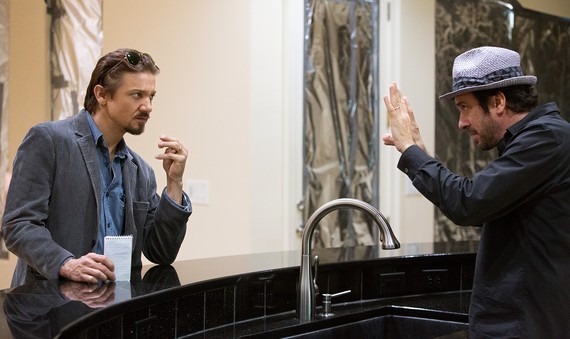 Director Michael Cuesta's new film, Kill the Messenger, opens Oct. 10 -- and launches a new chapter for an artist who never intended to become a filmmaker.
Kill the Messenger is based on the true story of reporter Gary Webb, a Pulitzer Prize-winning newspaper journalist in the 1990s who documented CIA involvement in importing cocaine in the 1980s, to help fund the Contras in Nicaragua -- and then was hounded out of journalism.
Cuesta, who started in independent film, launched himself with the Sundance hit, L.I.E. (2001), a challengingly compelling tale. He went on to direct 12 and Holding (2005), Tell Tale (2009) and Roadie (2011).
But, after L.I.E., Cuesta was invited to direct an episode of Six Feet Under -- and went on to become one of the top directors of TV pilots (Dexter, Homeland, Elementary).
Cuesta screened Kill the Messenger this week at The Picture House Film Club in Pelham, NY, where he sat down before his appearance to chat about the film and his career.
Q: How did you get involved in Kill the Messenger?
Cuesta: The script was brought to me. Jeremy (Renner, the film's star) was already attached. We'd worked together a few years earlier on my film 12 and Holding and then on a pilot I did that didn't get picked up. Now he was hot, so he was the juice who helped get the green light. It was my first time doing a true story.
Q: What was the biggest challenge of putting together such a complex story?
This interview continues on my website.
Popular in the Community