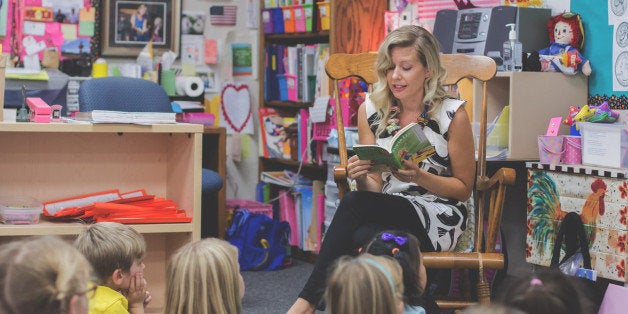 Emma Lesko is the author of the children's chapter book series Super Lexi and is an advocate for diversity and inclusion in children's literature. She also happens to be incredibly wise, wonderful, and superheroic herself. It was an absolute pleasure to interview her for Quiet Revolution.
Rebecca Woolf: To start, I would love to hear a little bit about your childhood. Where does your "once upon a time..." begin, and where has it taken you?
Emma Lesko: I had a free-range '80s childhood in the Midwest. My parents allowed me the space to be a quiet kid, with lots of books, my beloved record player, and close friends. My elementary school teachers were similarly accepting of my true nature and profoundly nurturing. Almost every one of my early memories is sunny even though my hometown averages 185 cloudy days per year.
I taught myself to read before I entered school and began keeping a journal at age 5. I cannot recall a time that I didn't intend to become a children's author. Early on, Beverly Cleary's Ramona Quimby books solidified my chosen genre. I would grow up to write funny, realistic books about kids with humble and accessible achievements.
I didn't start realizing I was autistic until high school, and of course, at that time, I didn't even know what autism was. I wouldn't get the label until much later. I just knew that I had difficulty coping with injustice; I had to fake enjoying large social events; and I could never seem to verbalize the depth of my thoughts, except in writing. I grew increasingly disoriented by the uniqueness of my own perspective, and ultimately I slipped into the danger zone that many, many girls endure: voicelessness.
In the long run, the challenges that presented themselves during my voiceless era would give my work meaning and passion. I am grateful for those struggles today, because they connected me to human suffering. They gave me purpose.
RW: Lexi, the heroine of your book series Super Lexi creates and finds her own superpowers to combat her sensitivities and fears. What inspired this character, and where do you hope to go with her journey?
EL: There's a seed of my own life journey in Lexi's experiences. Her transformation is gradual across the series. Like my own path, her story crescendos from self-acceptance to self-advocacy and finally to advocacy for others.
I am a vocal believer in diversity and inclusion in children's books with the purpose of cultivating empathy and perspective-taking in our kids. As such, I wrote Lexi as a highly introverted second-grader with autism, despite pressure from the publishing industry to make her more like a neurotypical kid. The idea behind this advice was marketability and mainstream appeal, which I consider unfounded and ableist.
In my opinion, emotions are universal, and triggers are personal. It's the author's job to root a character in relatability regardless of those personal triggers, and I've worked consciously to do that. Not every kid gets "the feeling of barf" like Lexi when they have to perform in a school play. But every kid has had that feeling for some reason. As such, I focus a great deal on Lexi's emotional journey and try to portray it in a funny way.
My refusal to bend Lexi to fit publishing standards is reflected in the plot of Super Lexi, a stage fright story. Frequently in this type of book, the main character ultimately realizes she is a star at heart and ends up shining on stage. Lexi does not do that. Instead, she stands up for her right to be her authentic self and unapologetically accepts her fear of "staring eyeballs."
I'm writing the third book in the series now, and am thrilled to have found some motivation for Lexi to access her unique power and to use it for good. I have gone through a similar progression in my own life; I'm finally ready to conquer my own fear of "staring eyeballs" to fight for kids.
RW: Amazing. When did you get involved with Kids for Peace and The Great Kindness challenge? How has it empowered and changed you?
I got involved with Kids for Peace in 2014, around the time I first read Quiet. Before that, I had spent a lot of time agonizing over injustice and almost no time fixing it. Quiet motivated me to convert frustration into action. So, I searched for the perfect community to support me in that, and I found Kids for Peace.
Kids for Peace is a global nonprofit that provides a platform for kids to actively engage in socially conscious leadership, community service, arts, environmental stewardship, and global friendship. They also created The Great Kindness Challenge, a movement that encourages schools to devote one week each school year to performing as many acts of kindness as possible using a checklist of 50 suggestions. Over 2,000,000 kids participated this year.
I volunteer for The Great Kindness Challenge planning team, and I contribute to the marketing. The far-reaching effects of this work are intensely fulfilling. A recent UC San Diego/Harvard study substantiated the cascading effect of kindness: a single act can influence dozens more. During The Great Kindness Challenge in January of this year, kids performed over 100,000,000 acts of kindness. Imagine the profound ripple if you multiply that by twelve. And that's only a portion of what Kids for Peace does.
Kids for Peace has empowered me to grow into the person I wanted to be. With so much injustice in the world, it's hard not to be overwhelmed. I didn't even know where to start. The amazing Kids for Peace team allowed me room to find my place. Recently, they were gracious enough to give me a platform to help overturn some misconceptions about autism in the context of The Great Kindness Challenge.
I really can't express my gratitude enough. I get emotional just thinking about how grateful I am for these opportunities.
RW: I'm blown away by the community of child-activists and would love to hear what some of your experiences have been like working with these incredible kids.
I am so inspired by the way all of these young Peacebuilders use their compassion as a leadership skill. I'm especially moved by the kids on the autism spectrum who overcome social challenges to make an impact. Recently, 10-year-old Jared from California organized a class food drive for the food assistance program Got Your Back San Diego during The Great Kindness Challenge.
Common misconceptions about autism spectrum disorder could lead people to believe that Jared's autism would prohibit such an achievement. But his profound sense of fairness and justice, which some experts attribute to some forms of autism, were precisely the traits that motivated him.
I so admire his ability to find the guts to convert these traits into action. It took me 40 years to do that. I am in awe of him.
RW: What does Quiet mean to you as an adult and how do you help quiet children navigate a world that is anything but?
EL: Quiet helped me interpret introversion as power. I would define my personal variety of introversion as hyper-empathetic, insightful, susceptible to overstimulation, and intensely private. Fortunately, the empathy and insight motivate me enough to overcome the latter two traits.
Though I always appreciated and valued my introverted traits, I felt helpless. In an extroverted culture, I felt I was not loud enough or brave enough to make a difference. Quiet taught me that I can and should access my power so that I can make a positive impact.
As far as quiet children go, as an author, my goal is to help carve out a space for them in our culture. I write my books as honestly as I can in the hopes of cultivating empathy and understanding. In my stories, I try to include adults who value human variety and hold up accurate and loving mirrors. I also advocate for inclusion and diversity in children's literature so more kids can see themselves in books.
In person, I try to empower kids to use their voices in ways that work for them. I give voice-writing workshops for those who are interested in expressing themselves through story. In these workshops, I strive to validate all of my students and to respect their needs regarding stimulation and privacy.
RW: You mentioned that the book Quiet had quite an effect on you as an author and activist. Can you explain?
EL: When Quiet came into my life, I had been sheepishly trying to carve out a space in society for sensitive kids, especially those on the spectrum. I wanted to tell them they had value, that I accepted them, and that I understood them. Unfortunately, I was too shy to do school visits and too private to publicly declare myself autistic.
Months before, I had published Super Lexi, a chapter book about a second-grade girl on the autism spectrum who has a fear of "staring eyeballs." Though [the story I wrote is] fictional, my own aversion to public attention informed the plot.
I had a sense that publication would not be easy on me, but I was determined to fulfill my lifelong dream. Inspired by Kurt Vonnegut's approach to "continually be jumping off cliffs and getting our wings on the way down," I went ahead and took the leap.
Unfortunately, I did not grow wings.
Even though my readers were kind and eager, I couldn't bear the exposing nature of the publication process. During this difficult time, my sister insisted I read Quiet. So I did.
Through the book, I discovered that although I valued and loved my introversion, I hadn't fully grasped the importance of my unique viewpoint in society. I had always been philosophical and perceptive about social injustice even as a young kid. Since nobody around me seemed to be talking about what I saw, though, I figured it wasn't important enough to mention.
Because of Quiet, I realized that if I don't speak up about the injustices I see, I'm not fulfilling my life purpose. Once I framed it that way, the anxiety fell away. I began to seize opportunities for speaking engagements; I spoke publicly about my autism; and I worked to empower kids to fight for societal change themselves.
I guess you could say Quiet gave me my wings.
RW: What are your goals as a storyteller? Who is your audience? What message do you hope to send them through your stories and action?
EL: As a storyteller, my goals are to empower and validate kids. Right now, my readers are ages 6-9, but I intend to expand my body of work to include picture books and middle grade novels.
The message I hope to send to kids through my stories and action is: You are here for a reason. You are unique for a reason. If society is not valuing your authentic self, that's society's dysfunction, not yours. Find your voice, find your power, and fulfill your purpose.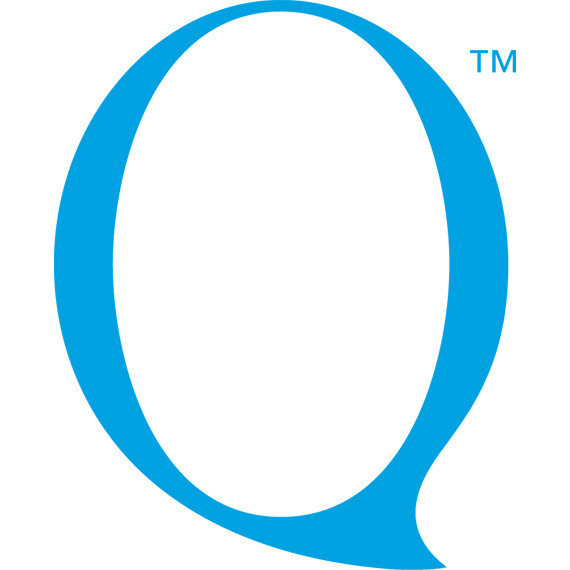 This article originally appeared on QuietRev.com.
You can find more insights from Quiet Revolution on work, life, and parenting as an introvert at QuietRev.com.