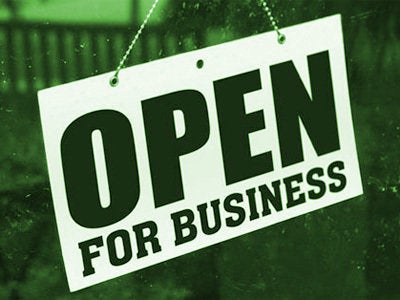 For over fifteen years, Laura Slatkin has been a leading player in the luxury home fragrance market. From co-founding Slatkin & Company with her husband in 1992, to launching Candela Group, a home fragrance company which focuses exclusively on developing home fragrance and bath and body products for over 45 prestige brands including Ralph Lauren, Estee Lauder, Christian Dior, Restoration Hardware, Papyrus, D. Porthault, Laura Mercier, NARS, and Jonathan Adler, to developing her own niche, yet globally-distributed collection of scented candles in 2008, Slatkin is a formidable presence in the industry.
In 1999, shortly after giving birth to twins, Alexandra and David, the Slatkin's son was diagnosed with severe autism. In response to this life altering issue, Laura and Harry with a group of colleagues founded the New York Center for Autism (NYCA), a tri-partite organization dedicated to autism education, community outreach and biomedical research. In 2005, NYCA founded the first Charter School for children with autism, the NYCA Charter School. The Charter School was created as a model school for the New York City Public School system. NYCA has funded very important autism initiatives such as the Autism Training Institute at Hunter College and an Autism Think Tank -- The Neural Basis of Autism in partnership with the NIMH, the Simons Foundation and Columbia University. A second Autism Think Tank -- Transitioning to Adulthood is planned for 2009.
Recently I had the opportunity to speak with Slatkin, and she not only outlined her journey from finance to fragrance, she spoke of her passion in helping children with autism.
After a successful career at Lehman Brothers, instead of starting a boutique firm or assuming a loftier position at another bank, you decided to join forces with your husband to launch a luxury home fragrance company, Slatkin & Co., in 1994. What inspired the dramatic career shift?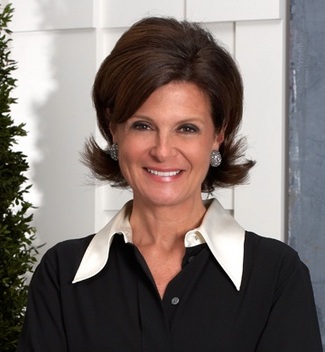 LS: When I married Harry, I stepped into another world -- the world of interior design and decorative arts. My journey began shortly after our wedding when my brother-in-law, Howard, took me on an eye opening trip to Europe introducing me to all the great antiquaries of London and Paris. Upon our return home, Howard offered Harry and me his very beautiful interior design shop on East 70th Street as a wedding present. Howard's interior design business was occupying too much of his time and Harry and I both wanted a change. Harry and I stepped through the doors of Slatkin & Co., looked around, and decided that the very personal candles Howard created for his favorite interior design clients could be transformed into a major home fragrance company... and that was why and how we both left the world of finance and took the leap and became entrepreneurs. That is how Slatkin & Co. Parfumes was launched.

Although we're in the midst of a precarious economy, many are finding, ironically enough, that now is the best time to start a business. And your business model -- strategic, organic growth, where your mission is centered on product quality, innovation, and originality -- is one worth studying. Can you outline how your company went from offering a distinctive collection of home fragrances, bath, body, and hair products, to becoming the leading manufacturer of scented candles for over 45 prestige brands?
LS: After we sold Slatkin & Co. to Limited Brands in 2005, I started Candela Group, a private label manufacturer. When we began Candela Group we started with just 4 or 5 brands, we now develop home fragrance collections for over 45 different brands. We offer an expertise that no one else offers... not only do we offer state-of-the-art design and manufacturing capabilities, we also assist our clients in marketing and distributing their products -- a truly one stop shop that has redefined the concept of turn key. I don't know of any other company that can produce a product that comes close to the quality we offer. We have built very strong relationships with all the leading fragrance houses and we work with all the finest perfumers. We source our components worldwide which make it possible for us to create a very wide range of products at varying price points. With private label brands such as Ralph Lauren, Christian Dior, Laura Mercier, Restoration Hardware, Papyrus, NARS, Tory Burch and many, many others, Candela Group has quickly become the premier home fragrance manufacturer and distributor nationwide
We are also in the process of announcing two very important licenses with two internationally known brands that I am very excited about.
I don't know if it is the best time to start a new company, but a hugely unique phenomenon is taking place. Scented candles in this environment are selling extremely well. People are staying home more and candles create a warm and inviting atmosphere that is very comforting... so in this economic environment scented candles are working!
In 2008, you launched Nest Fragrances, an evocative, nuanced collection of twelve scented candles, which elevate and celebrate everyday living and entertaining. What was the impetus to branch off with a standalone collection of your own creation?
LS: Well I understand home fragrance in a way that is just not understood by others who set out to be in this business. I understand what it means to create a core collection that is purchased by people, not only as a gift, but the kind of fragrances that people get serious about -- I wanted people to look at NEST and think of NEST as a home fragrance collection they would buy for their own homes. I also understand shelf appeal, the design of the product -- all the bells and whistles that go into a successful home fragrance collection and I understand what people find important... what they respond to. I understand how to make it easy for people to navigate a collection... it is obvious to me after being in this business for nearly two decades. I have also studied the psychology behind how individuals respond to different fragrances and the process they go through when they are selecting fragrances. So, you can imagine, it was very tempting for me to take all that I have learned and develop my own brand. I spent a lot of time and effort creating NEST so I was particularly pleased when we launched at Neiman Marcus. NEST quickly became one of the most successful home fragrance launches in the history of home fragrance. But I knew after our first weekend on the market that we had a hit on our hands. After I saw the numbers, I knew right then that we had a business I was going to be very, very proud of.
We recently won the Fifi Award -- the "Oscar" of the fragrance industry, which is quite an honor. We all worked very hard to make NEST a success so it is very exciting for all of us at Candela Group. We all feel this great sense of accomplishment.
Your sumptuous collection is undoubtedly targeted to the luxury consumer. How are you maintaining profitability in such tenuous economic times, where discretionary spending is at record lows? Or have you discovered a new audience, one that seeks accessible luxury and minor indulgences in order to alleviate everyday stresses?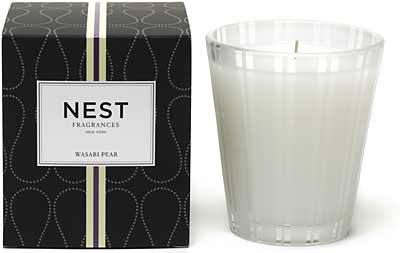 LS: Well, I am developing a new audience. I am expanding my distribution and my repertoire of retailers. I am beginning to work closely with select retailers bringing them name brands that are strong. I find many of the larger chains are recognizing that home fragrance is an opportunity and if they are going to enter into this business, it is comforting for them to work with Candela Group and have access to all the brands we have in our stable and also have the benefit of my expertise. I am working closely with several different retailers to develop scent shops -- and with 45 brands to choose from... we can have a lot of fun planning new innovative launches.

Initially I was very concerned when our country headed into a recession. I knew it was bound to happen eventually as it would be pretty hard to sustain that kind of growth forever. But, fortunately for us, I was pleasantly surprised to learn that candles are part of a new trend of spending more time at home. We are very grateful that our business is growing despite the recent downtrend.
Looking back at the evolution of your company and brand -- is there anything you might have done differently in the fifteen years since your tenure at Lehman Brothers? Any critical lessons learned?
LS: People always think it is easy to start a company... it isn't... it takes a lot of time and hard work. It doesn't happen any other way and it does not happen overnight. When you work really hard, you get lucky, and success comes as a result. There is no other way to do it; you have to work very hard and you need to dedicate yourself to pleasing your clients. The answer in my office is always "yes".
Can you speak to your involvement with the New York Center for Autism (NYCA), and how this particular organization has not only had a profound affect on your personal life, but has directly impacted your home fragrance business?
LS: Well it has opened up yet another world -- a world of science, academics and philanthropy -- so it has had a major affect on my personal life. While Harry and I have always been philanthropic -- we both sit on the board of several organizations and we have always supported important causes -- but fundraising became personal when our son was diagnosed with autism. We are very committed to making an impact on autism education, developing resources in the community we live in and helping to facilitate autism research. In 2005 we established the first Charter School dedicated exclusively to children with autism. We also funded an autism training institute with Hunter College to help increase the number of qualified educators that can address the needs of children with autism. We have worked closely with our School Chancellor Joel Klein and have made public education our focus; our Charter School was developed as a model for the NYC public school system. Along with our Hunter project, the goal of our programs is to raise the bar on autism education within the public walls.
Recently, NEST Fragrances launched a new addition, Blue Garden. The profits of Blue Garden will benefit Autism Speaks. The nation's largest autism advocacy organization, of which I am proud to sit on the board.
Any new projects underway for 2009 and beyond for NEST and the NYCA?
LS: NEST will always be evolving and expanding -- we have a few new scents for spring and we are always adding new products.
NYCA is embarking on a very ambitious project. We are working closely with Columbia University and Cornell University to develop a very comprehensive, state of the art, clinical center for autism on a 214 acre compound owned by the New York Presbyterian Hospital located in White Plains. It will be rolled out in three phases -- and take over a decade to develop; we are very excited about the project and we have a lot of work ahead of us. However, we are honored to be working with three outstanding institutions to bring this dream to fruition.
Any parting advice you'd like to impart for burgeoning entrepreneurs?
LS: When you decide to start a new company you must prepare yourself for a roller coaster ride, but the harder you work the more you will find yourself feeling like it is more uphill than down! It is just important to really love what you do and enjoy the ride. If you are not having fun... it is time for a change.
Support HuffPost
The Stakes Have Never Been Higher
Related
Popular in the Community