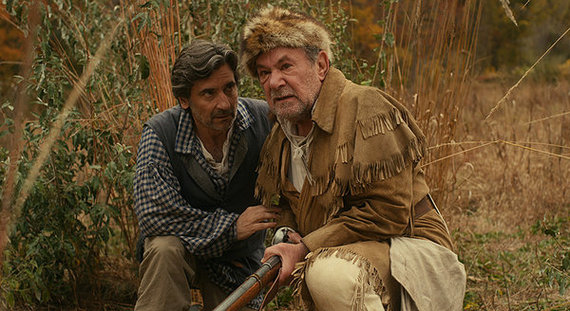 It's been a while since someone offered Griffin Dunne the chance to be the star of a movie. Or at least one that he wanted to star in.
So when Justin Schwarz approached him with The Discoverers, Dunne was ready to say yes -- and is glad he did.
"I haven't carried a picture in quite a long time," Dunne, 58, says in a telephone interview. "So to have a part sort of resonate with me is great. I mean, here's a story of a middle-aged guy with teen-age kids, in an ever-changing business. Let's say I had a lot to work with.
"Plus the character was really funny, and a little tragic. That's always the best kind of comedy."
In The Discoverers, Dunne plays Lewis Birch, a historian whose long-gestating book on one member of the Lewis & Clark trek to the Pacific Ocean has all but ruined his life. He's teaching at a small community college, is divorced and lives in a hovel. He's finally finished the book -- whose page count is in the mid-four figures -- and is headed for a history conference to promote the book. Then life intervenes.
Specifically, his mother dies -- and his father (Stuart Margolin), a Lewis & Clark re-enactor, seems to have lost himself in his reenactment character. So Lewis (who was named for explorer Meriwether Lewis) takes his teen-age kids on the trek with his father, living in the woods in the style of the pioneers.
Which led, Dunne notes, to some not-so-dissimilar experiences when shooting on location in Pennsylvania (which stands in for Idaho).
"The definition of low-budget gets lower and lower," Dunne says with a laugh. "This one was breathtakingly low -- very close to the ground, with a very small, young crew. We all had apartments in a strip mall that I believe Willy Loman killed himself in.
"But the people in this were so great. I've known Stuart Margolin forever, and David Rasche. And I loved the kids who were playing my kids. So I had both generations: a bunch of people I've known a long time and some kids who were fun to hang out with."
This interview continues on my website.
Popular in the Community