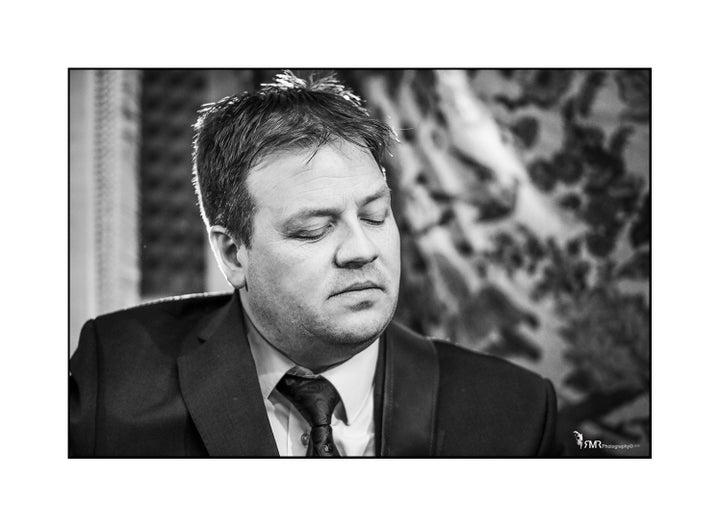 Based on the Isle of Man half way in between Ireland and England, Ian Thompson is a Singer, Songwriter and musician originally from Liverpool. Signed to Spectra Music Group, Ian plays live nearly every weekend on the Isle of Man at various different venues. Spectra Music Group has just unleashed his debut album entitled "New World'
His music influenced by The Beatles, and lyrics by circumstances of life, Ian offers the listener radio friendly pop music, which has gotten airplay on stations including: BBC Radio City, Merseyside, Lancashire, Manx Radio, 3FM, and Energy FM. He has also gained international radio play in the US, Australia and Holland. His single "Inspiration" released in May, is still creating a buzz around town.
I spoke with Ian regarding his music, his future aspirations and his desire to tour the States. His music is genuine and relevant and very, very good!
How would you describe the songs you write and perform?
What caused you to begin making music?
It's just something I did since I was young. My older brother writes songs. So we were in a band together and I sort of thought well if he can write them, so could I. That's how we started. Like a lot of songwriters I have desire to express myself, and getting things off my chest that way, it's a good therapy. That's why I do it really. To get it out then. I feel better when I've done it.
What's your newest release?
They just released an album called "New World" in October. At the moment I'm just playing around the Isle of Man, playing a lot of the local venues. It's a UK Channel Island between Liverpool and Ireland. It's only a small place, but I've been living here for seven years. I came over here, got married. But I play here every weekend. I occasionally go across to Liverpool. The big hope is to go tour the USA. if the albums any good.
My stuffs greatly influenced by The Beatles, you've probably heard that my music. I just love that music. But, I also love Bruce Springsteen. I'd love to be able to tour with somebody like him.
What influences your songs?
Life. I've always been quite troubled by the world since I was younger. I try and get a lot of that off my chest. Just the way things are, you know it's quite a ruthless world and an unjust world. I'm always fighting against that. It's just something that's been going on since I was young. I've never quite excepted the way things are. I've always thought people should just be happy and get on. The best way I can communicate is with music.
How long have you been playing music?
A long time. Since I was 10 I had a guitar in my hand. I'm 46 now so I've been at it a long time. I've been writing and recording it. It flew over very quick, and I think I'll be doing it till I die.
How have you seen music change through the years?
When I was at school in the 1980s it was all synthesizes, which I found very depressing because I like guitars. I never thought guitars were going to come back. People were saying that they were old fashion. Then in the 90s you had band's like "Oasis", and they were very much going back to the 60s. They were growing their hair longer. So just as I was starting to get into bands myself all the guitars were coming back. So I'm glad that it's come back that way. People try and write real songs again now. It just seemed a bit robotical in the 80s. It sounded artificial. I don't know what it's like in the US, but that was the UK.
It's kind of the same in the States.
I always felt that the US would be a better fit got my music. People in the states seem less cynical. I always thought Britain was a bit cynical for me. It's full of people like Simon Cowell.
Are you closer to Ireland or England?
About smack in the middle. It's about two hours either way by boat.
So if you could say anything to your fans, what would you want them to know about you?
I'm somebody who's an optimist who would like to see things change for the better. That's one thing that I write about mostly. I do all the love songs and all the other things that people do, but I always find myself returning to the same thing, to make things better in the world. Make the world a better place. I just think it's really important because it's the future for everyone. It's not going to be much of a future if we don't keep that thing going, we should all be getting on.
Popular in the Community