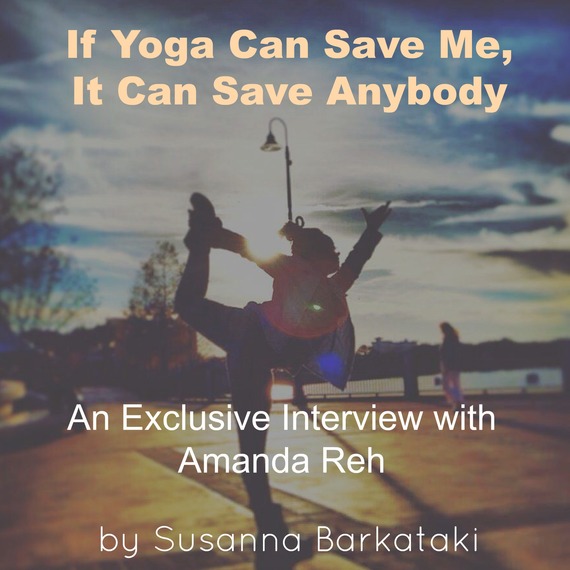 I got the chance to sit down with local donation-based yoga teacher Amanda Reh to talk about life before yoga, practice, vision and how her kind of equanimity comes with hard work. But is also really simple.
I know Amanda the way many of us in Orlando know her- through her donation-based, outdoor yoga classes.

Hundreds of people throw their mats down under the Sycamore trees and practice every Sunday. No mic. Just voice. Just yoga.
Amanda holds space for it all. Over time, this has made her something of a local yoga celebrity.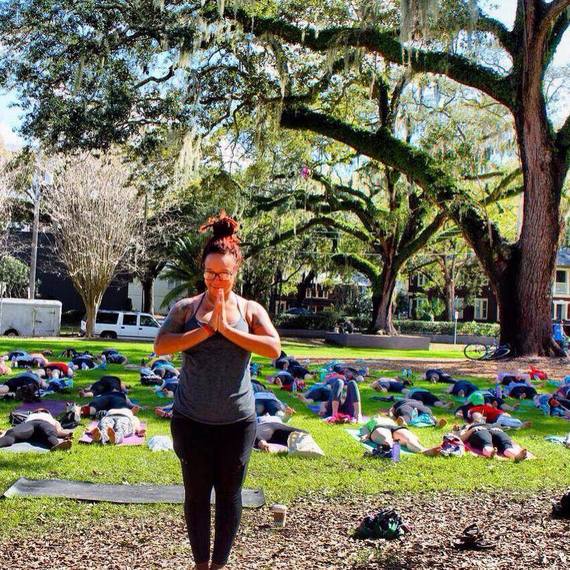 Through our lunch, person after person came up to genuinely greet Amanda. It was obvious she has touched their lives.
Amanda greeted each person who wanted to connect with genuine warmth, a smile or hug.
Barkataki: Tell us a little about you and your background. What were you like before you practiced yoga?

Reh: Before Yoga I suffered from depression, anxiety, sleep disorders and drug addiction. It was a time of self-destruction.
Life got better when I found my first Soulmate. But In 2006 he passed away of a heart attack. I lost the will to do anything when I lost him.
I went back to numbing myself with prescriptions, alcohol and drugs again. Then, two years after that my younger sister committed suicide.
Anything I had left was gone. I broke down. I was in and out of hospitals under psychiatric care since my Soulmate's passing. My psychiatrist at the time had to put me on a heavy dose of anti-psychotic medication that destroyed my motor skills. I was blank.
Come to find out, it was a mild form of retardation that was a side-effect of the drug. I took myself off this it, cleared my "brain-fog" and fired my psychiatrist. I was absolutely livid that I could have been put in such a mental state. I then researched natural remedies for my depression, sleep disorders and anxiety and replaced pharmaceuticals with herb capsules. I vowed then and there that I will never be under any influence such as that. And so it is.

As I was looking for a new form of therapy, friends recommended yoga. I needed something. So I said, "Alright fine, I'll give it a try."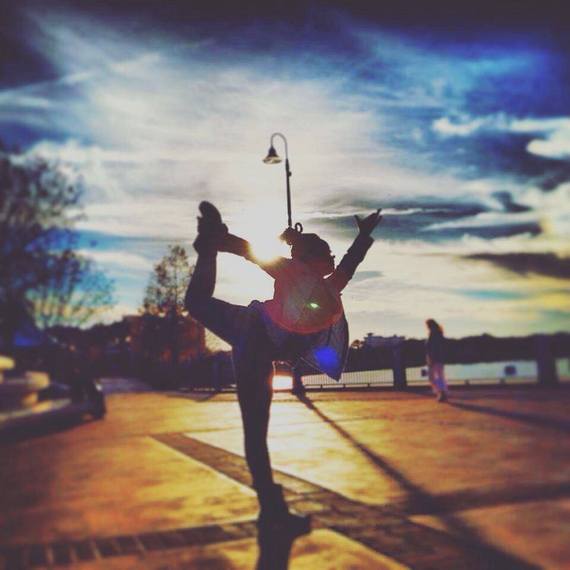 Barkataki: So where you came from is connected to why you teach.

Reh: Yes. From my first class I felt alive, strong, sexy, I felt grounded and not grounded. I finally FELT.

I thought, "I need to do this every day!" I started researching the benefits of yoga, local yoga studios and groupons. I have an addictive personality. I jumped on it.
I was surrounded by positivity. My mindset changed. Everything got better. I realized if this can save me, this can save anybody as long as they are willing to change.
Barkataki: So, where do you teach?

Reh: I teach donation yoga around Orlando. I started in Lake Eola. Lake Eola is a place where everybody is welcome.
The donation based yoga class is a community with all these different types of people on their on life journeys. Everybody's here. It's is real.
Barkataki: Describe a day in your life. Any consistent daily activities or rituals you do?

Reh: Yes- I love this- use what you are doing on your mat in the outside world.
(Motions to chest) in here, out there.
I wake up, put my feet down and feel my connection. Grounded. Check! I thank the universe for waking me up. Because some people don't have that luxury. I stand up and make moves. Spend the first five or 10 minutes just being glad I'm awake. Not hurting, I'm happy, I'm healthy.
Barkataki: It's a real practice.

Reh: Yes.
This is who I am and the reason why I was put on this planet.

I read Buddhist books. They help me let go. What is this, why it is? It's not anything. Let it go. They remind me, "Why am I dwelling on this [edit]."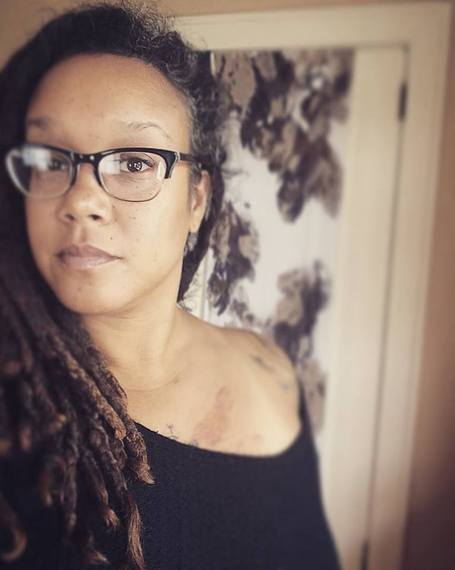 Barkataki: So what is your vision for yoga?

Reh: I just want to save the world. Straight up. And I'm going to and that's it. Pure and simple. In order to make something brilliant you have to sacrifice.
I wasn't financially stable, but I made yoga classes donation because I am coming from the intention of love.
I can say now at any random point in my life; I fear nothing. I have already been through hell. I have been to the darkest corners of myself. I've already been a demon. What else is there to fear? Absolutely nothing.
Barkataki: So your story is where this whole movement came from.

Reh: Yoga is best outside. It just makes sense. It's organic.
No matter how big we get- no speakers. Directly from my mouth to your ears. That's it. I see you on your mat. No voice through the matrix . Just real me. Just real you.
If more people would remain calm and focus on breathing, before any type of reaction, I think the world would be a better place. Stay calm and breath. Oh my god, its so simple.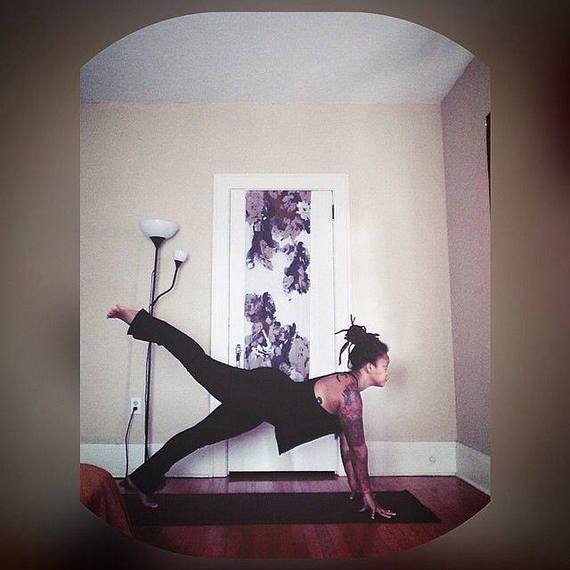 Barkataki: Anything else?
(As we are about to close, someone else comes up to say hello.)
Reh: (Gestures) I love all these people so much. I just want everyone to be happy and healthy. The hugs are a bonus.
I try my best to show everybody equal amount of love. '

I hope my story makes somebodies life a little easier. I wish that there was somebody out there for me before- to say, "I get it. I fully understand what you are going through. Don't be afraid. Here's the path. Just go."
Connect with Amanda here at her page on Facebook: Amanda Reh Yoga.
Thank you for reading. If you'd like to receive exclusive interviews and my weekly wellness blog posts right to your inbox sign up at www.SusannaBarkataki.com
Photo Credit: Amanda's Own
I work with individuals 1 on 1 in online-learning custom coaching programs to transform your life with the tools of yoga. I also run in-person Yoga Teacher Trainings.