House flipper and paint color specialist Jeff Lewis on his hit Bravo television show, working with Home Depot, and his appearance at Dwell on Design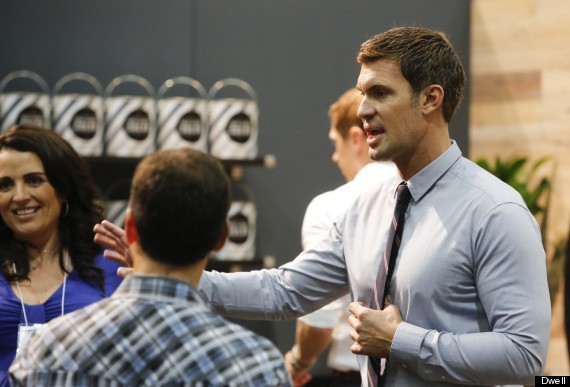 You may know him as the opinionated, unfiltered, but almost-always right designer and house flipper on Bravo's hit docu-series, Flipping Out. Jeff Lewis branched out from the house flipping business in 2013, adding the Jeff Lewis Color paint line to his design empire. His 20-plus years of design and renovation experience have taken him to projects across the country and include collaborations with House Beautiful to design their 2010 "Kitchen of the Year," and a design of toothbrushes for Johnson & Johnson's REACH by Design brand. Jeff's varied skillset and ability to find the true integrity of each house he renovates has kept viewers watching for seven seasons, but tonight's episode (March 26, 2014) finds him in uncharted territory working to branch out into passive income in the design space. "Back Flipping" documents the launch of his paint line at Dwell on Design LA 2013, where some of the cast members are up to their old antics. We were excited to gain some design insight from one of the most well known house flippers in the industry and a hint of what to expect on the rest of Season 7.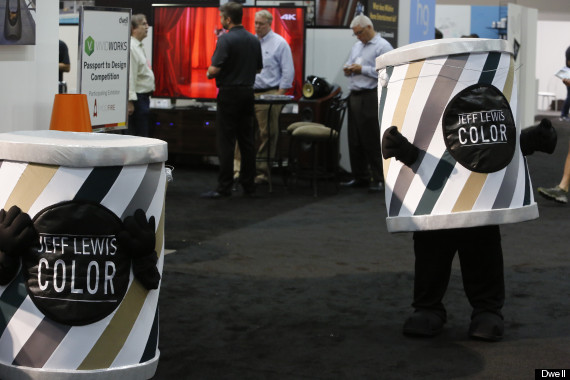 It's been a great season of 'Flipping Out' so far; can you share some of your favorite moments from Season 7? Most challenging client? Biggest success?
My office works closely together for long hours each day. We have to have some way to break up the tension. That usually ends up being a prank on Andy, which is always entertaining.
As the projects get bigger and more expensive, there are business managers, attorneys or accountants involved that often slow down the process. Obviously that doesn't make me happy. My job is to keep the project moving. There is a client in tonight's episode who drove me over the edge. She just couldn't make a decision. When she did, she would change her mind within a week. I think every meeting with her has shortened my life span.
What design trends are you excited about right now?
Interior design right now is about mixing and matching furniture without committing to one definitive style. Pairing modern accents in traditional houses and vintage pieces in modern houses. It's all very blended.
What are your favorite DIY projects using paint?
I stick to the DIFM (do-it-for-me) projects, but painting over stained cabinets can transform a bathroom or kitchen quickly. While you're painting, patch the doors and install new cabinet hardware. It's a very easy and affordable makeover for a space. Another simple project is to paint your ceiling. We're preconditioned to think that ceilings should be white. Try using the same color as your walls or select the same shade but in a lighter hue. It will give your room a finished look.
Flipping Out airs Wednesdays at 10/9C on Bravo. Be sure to watch Wednesday, March 26 for a special Flipping Out episode featuring Dwell on Design 2013.