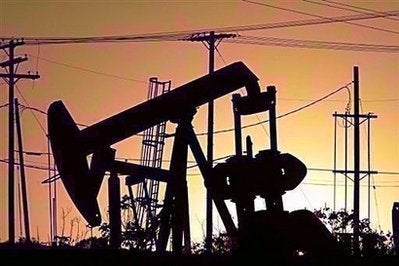 "I got dragged in kicking and screaming," Joe Berlinger is saying on the telephone. "It's the last film I thought I would make."
Berlinger, 47, is talking about Crude, his newest venture, a documentary that's bound to inflame viewers -- even as it becomes the target of a face-saving smear campaign by Chevron.
But it's hard to refute the film's evidence: That Texaco, now part of Chevron, spent years drilling for oil in Ecuador's pristine rainforest -- and, in the process, polluted the water and the jungle. When Texaco pulled out, it left behind dozens of toxic dumps, poisoned water and an epidemic of cancer among indigenous populations.
Crude, a Sundance entry this year, opens Sept. 9 in limited release before going wider. The film examines the story by following the court case, which Chevron spent years getting moved from American courts (where it was filed in 1993) to Ecuador. Berlinger was on hand to film the judicial inspections, in which the judge for the case -- accompanied by attorneys for both sides, as well as media -- visited the various dumpsites and heard from the local people about the effects of Texaco's endeavors.
Getting to that point, however, took some convincing for Berlinger. The award-winning documentarian, whose credits include everything from Brother's Keeper (1992) to Metallica: Some Kind of Monster (2004), had no interest in telling the story when he was first approached by Steve Donziger, one of the lawyers for the 30,000 impoverished Ecuadorians who brought the suit, to make a documentary about the case against Chevron.
"All of my red flags went up," Berlinger says. "First of all, my style is cinema verite. I make films about unfolding dramas; my style is to follow present-tense action -- and he'd been working on this case for 13 years. I thought he'd be better off with a more agit-prop kind of filmmaker.
"And there was my other criterion: Ever since Brother's Keeper, I don't like to start anything without a distributor or a budget in place. I need to have a budget. Bruce [Sinofsky, his co-director on Brother's Keeper and other projects] and I really rolled the dice on Brother's Keeper. We maxed out 10 credit cards, took second mortgages. And it worked. But with this, I thought, who's going to care enough to pay for a Spanish-language documentary about people dying of cancer in the rainforest? It just felt like a messy, complicated story."
Donziger, however, was persistent: "He said, if you go and see, you'll want to make the movie."
So Berlinger went, flying to Quito, Ecuador, then boarding a smaller plane to hop the Andes and go into the jungle, sometimes by canoe.
"And I was stunned at the pollution," Berlinger says. "It was 100 times worse than he'd described. It just whacked you over the head. I was embarrassed at being an American, if an American company did this."
On his second day, Berlinger had an encounter that cemented the feeling he was getting about what he was seeing.

For the rest of this interview, click HERE to reach my website: www.hollywoodandfine.com.
REAL LIFE. REAL NEWS. REAL VOICES.
Help us tell more of the stories that matter from voices that too often remain unheard.